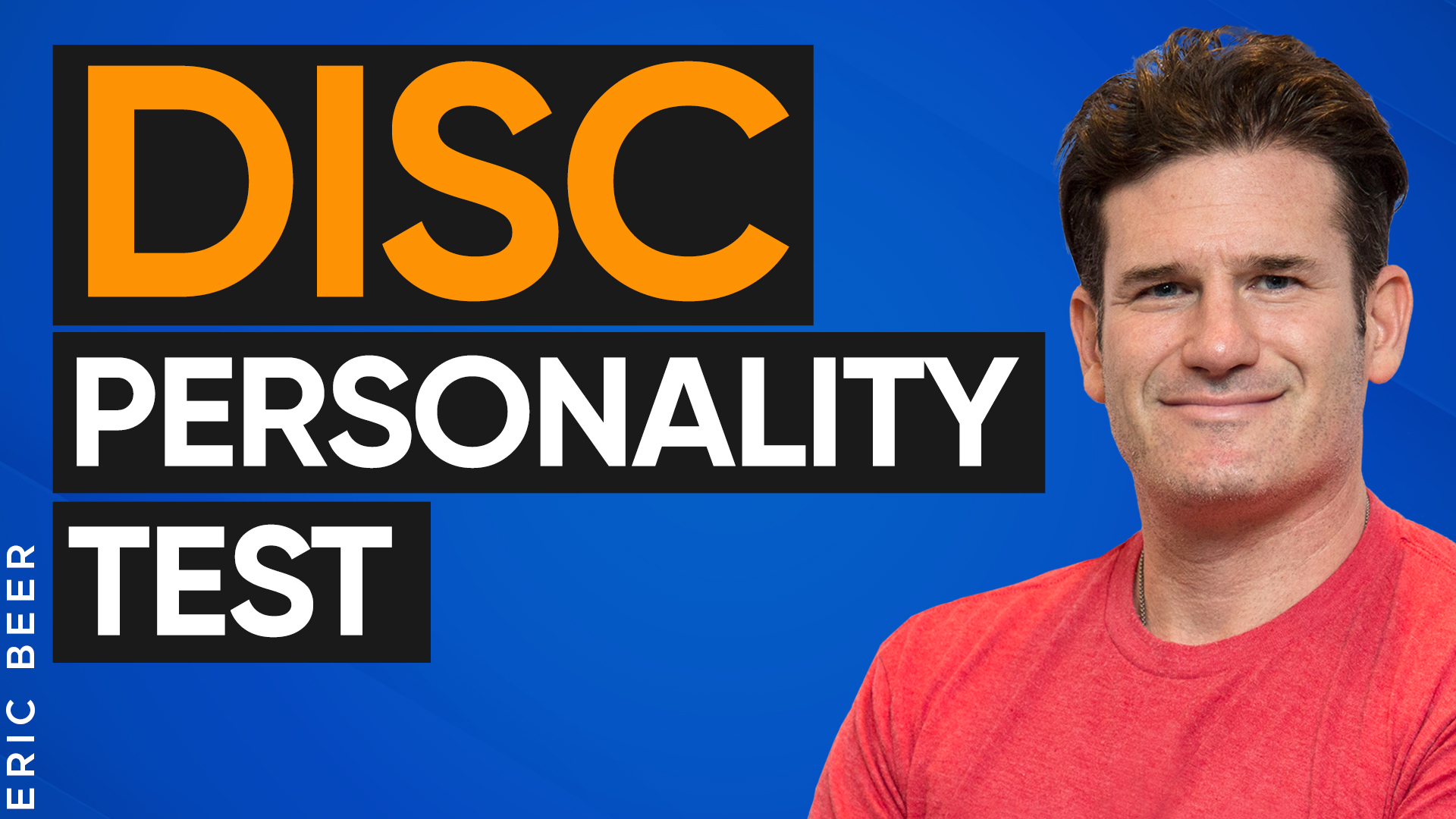 17 Feb

DISC Personality Test Round Table – All About Your Why and DISC Results

Have you ever thought about how important mindset and personality are for success? I'm sure you've heard of mindset coaching and personality tests, but have you ever dived deeply into why you are who you are? 

I have. And my team as well. Actually, Mandy Keene, mindset coach, had me and my team take the DISC personality test. She then reviewed with all of us what the DISC means and went over each of our reports in front of everyone. 

We did the test primarily to learn things about ourselves (and each other). But it can also be used to get an insight into the personalities of job candidates before hiring them. In that way, I could immediately determine if a candidate would be a good fit for the role I'm trying to fill. 

After Mandy analyzed our results, we had a roundtable talk where we brainstormed and talked internally about the test. It turned out to be an interesting chat, so I thought I could use it for our show. 

That makes this episode somewhat different from others – I'm sharing our meeting, so you can see how we operate on a day-to-day basis. 

Tune in and get a little look under the hood! 
What Does DISC Stand For?
Here is a brief explanation of the DISC personality test so that you can just skim through it. DISC is an acronym that stands for the four main personality profiles described in the model: (D)ominance, (I)nfluence, (S)teadiness, and (C)onscientiousness.
These four dimensions are grouped in a circle, with D and I sharing the top half and representing extroverted aspects of the personality, while C and S below represent introverted aspects. D and C then share the left side of the circle and represent task-focused aspects, and I and S share the right side and represent social aspects.
D personality: 
– High D score: demanding, forceful, egocentric, strong-willed, driving, determined, ambitious, aggressive, and pioneering. 
– Low D score: conservative, low keyed, cooperative, calculating, undemanding, cautious, mild, agreeable, modest, and peaceful.
I personality: 
– High I score: convincing, magnetic, political, enthusiastic, persuasive, warm, demonstrative, trusting, and optimistic. 
– Low I score: reflective, factual, calculating, skeptical, logical, suspicious, matter of fact, pessimistic, and critical.
S personality: 
– High S score: calm, relaxed, patient, possessive, predictable, deliberate, stable, consistent, and tend to be unemotional and poker-faced. 
– Low S score: restless, demonstrative, impatient, eager, or even impulsive.
C personality: 
– High C score: careful, cautious, exacting, neat, systematic, diplomatic, accurate, tactful. 
– Low C score: stubborn, opinionated, unsystematic, arbitrary, and careless with details.
However, people can't be simply categorized into one of four types. We are far more likely to be a unique combination of those four personalities. DISC just helps us find out which style we tend to gravitate toward most. 
Pluses and Minuses of My "High I"
Also, no type is "better" than the other in general. Each of them has positive and negative sides. When we talk about business, we can say that one personality type can be perfect for some jobs and a complete disaster for other positions.
Take me, for example. I have a "high I" and a "high D" score. 
"High I" makes me a good salesperson. I like to communicate, and I'm good at persuading people. I can close deals and stuff like that. But if you told me to go and design something or program something, I would be an absolute failure.
So, you want people like me on the front line and someone more steady on the back. 
My "high I" personality is also an obstacle for business in some situations. For example, there are times when I need to fire people. A stern businessman would be like, "Dude, you don't belong here," and show them the door.
But not me, baby! 
I let my high I get in the way, and my mind goes like, "This guy has a wife, two kids, and a mortgage." 
Then I immediately start trying to find a way to give that employee a second chance. I begin to motivate them to perform better and explain what we need to do to survive the situation and avoid layoffs. 
I'm aware that a number of people in my company are not productive, but I just suck at firing people. And that's a major problem for me in the business world, which is why I have to adapt. If not, I'd be inefficient, and that's not good for business. 
Anger-Driven "High D"
Real businessmen, those ruthless people, are not "high I" personalities for sure. If you don't deliver results, you're out. Gone. They don't care if you have a wife and two kids – that's your problem, dude. They just don't care. 
Actually, there was one situation when I acted almost like that. A guy, who I tried to talk to about the ways to avoid firing, reacted very differently from other employees (who responded like team players willing to adapt and do whatever they needed to overcome the challenge). 
He went mad, and acted like a real jerk, and got me so angry that I just got up and said, "Get the f**k out of here!". And I fired him on the spot. He challenged me, put me in a corner, and I didn't feel bad for him anymore. 
I was angry. The anger was my motivation. 
That's because of my "high D" personality. Honestly, when Mandy told me I was driven by anger, I thought, "No way! I'm not an angry person!" Anger went to a negative place for me. 
But then, when I was talking to my team members, I realized that I'm actually at my best when someone challenges me or I'm under pressure. It just motivates me and wakes me up. Don't get me wrong, I don't want people to be jerks to me, but it drives me to prove them wrong. 
How to Use the DISC Results?
Anger turns out to be a positive thing for me. So if you have a "high D" employee or an associate who needs motivation, putting them under pressure or challenging them could help you get more productivity out of them.
On the other hand, if you approach someone with a different personality type that way, they will crawl into a hole instead of responding positively.
This is what I need the DISC test for. I'm going to look at it and try to figure out what will best drive each of my team members so that I can get the most out of them. It will help me to communicate with them more efficiently. 
Because you coach people in different ways. 
Speaking of which, you don't only coach people in different ways. You also sell things to people in different ways. So you can use the DISC test to segment your market. (Remember my AISTP framework? If you don't, check out the episode when we dived into the matter.)
A Way to Segment Market
As a true Performance Marketer, I always think about how to use specific information/tool to market to people. And the DISC test is something we can take huge advantage of because it can help us understand the personality traits and why people make certain decisions. 
Then we can tie it back to their buying behaviors. We can do a survey, ask people questions, and score their answers. Then we can segment them into D, I, S, and C groups and see how we would position each marketing message based on who they are. 
In that way, we sell the exact same thing to all for them while we create a perception that it's different. Basically, we know how we're going to market to them. All we need is information (people to fill out the survey) which bucket customers belong in (D, I, S, or C), and we already know how we'll sell. 
The DISC tests showed us a lot of things that we discussed at our meeting. If you find value in this, make sure to tune in for the full episode as we dived into some realy interesting stuff about why we are who we are. 
—
If you have any questions or you want to suggest a topic for the podcast, shoot me a message on social media or in my text community (917-636-1998) and let me know!
If you'd like to get bonus Performance Marketer content, sign up for my SurveyDetective VIP waitlist!
🕵️‍♂️  Sign up for the SurveyDetective VIP Waitlist HERE
I'm looking forward to hearing from you! 
See you next time!
Listener Love…
Warning! ⚠️

by Boz46747 from United States

Wear a helmet when you listen to the podcast. Eric will leave you feeling like you can run through brick walls. In all seriousness, this podcast is the absolute best!

Awesome

by Nevareze William from United States

Very interesting show.

FANTASTIC!!!

by cucklord101 from United States

My life changed after I discovered this podcast, 100% the number one on the platform.

Great Podcast !!

by Olivia Cousta from United States

I listen several days a week and am excited to have taken action with my first few steps. Thanks Eric!

Best Podcast

by faz12548 from United States

Thanks for everything. This show has been an amazing resource.

My favorite podcast

by Alison Riah from United States

This is my favorite podcast. I look forward to every episode and share it with everyone I know.

Awesome!!

by Brads Hook from United States

Love this show

Inspiring

by stevie h b from United States

Eric's energy, wisdom and experience get me pumped up to do more.

Eric changed my life, thank you

by Nicole Aliba from United States

Anyone who has a chance to listen, do it. Subscribe, download and listen. Eric is authentic, he truly cares about the people he comes in contact with. I know eric, I've tried to be around him and learn from him any chance I get. He's been successful in every stage of his life. Getting the opportunity to hear from him direct, how he thinks, how he goes about achieving his success, his strategies, his tactics, his outlook on life. I'm thankful he started this podcast and I'm thankful I get the chance to learn from him. I have no doubt the lessons he delivers each and every episode will help me continue to be succession my journey. Thank You Eric for making an impact on my life and making me realize I'm capable of so much more than I ever realized. Your support fuels my success. Good luck with the podcast!

Wholly Cow!!! Eric Is The Real Deal!!

by Supreme Dragon Slayer 69 from United States

Seriously.. Affiliate Marketing has been around for a LONG time.. However, it's always been associated with scams, and fly by night marketing tactics that are shady l, illegal or unethical at best. Until now. Eric runs his entire business (which is ultra successful btw) the same way he runs his life.. On pure integrity. Finally, a podcast that is teaching Affiliate Marketing based on being.. Ethical and Transparent. But the best part? This podcast is soooo much more than just Affiliate Marketing.. it's about running a successful business and successful life. So far Episode 3 is my favorite and I look fwd to each episode as soon as it comes out. Highly recommend this to anyone, regardless of where they are in their business!! Straight Gold Beb!

Dave

by Rothbone from United States

One of the best podcasts in a long time. Very insightful, had me at the first 2 minutes kept me for entire podcast. I am a entrepreneur myself and found it very interesting.

Eric Beer is a genius.

by Raera29 from United States

I've only briefly met Eric - but listening to his podcast (as well as his YouTube videos) - it's clear to me that he has an in depth understanding of how marketing should work. Brilliant podcast!!!

Beer podcast

by Bghbhhhggghugyhjjgtjporws from United States

So excited to get more info from Eric Beer to help further my career.

Great Stuff

by Dr TBA from United States

I have been a business owner and entrepreneur for over 25 yrs. I found the information both interesting and informative. I am a fan! Dr Todd Askenas

This dude is the real deal...

by gossjoh1 from United States

I'm in the internet marketing space and have heard about Eric Beer from other entrepreneurs and it's always about how much he crushes it. Over $100,000,000 in revenue... no joke. I had the good fortune to meet him this weekend at an event and he couldn't be more humble and genuine. Just listened to the first episode and it is awesome! Can't wait to learn and grow from you Eric and thanks for sharing your wisdom and experience with all of us!!

Awesome

by Archmatic from United States

Thank you Eric for all your motivation and confidence! This is a must listen. Eric is always on his game and ready for a challenge!!!'

Informative and relatable

by srg1113 from United States

I've listened to the first two episodes and found them useful and entertaining. Eric gives a lot of background to how he got to where he is in his career and the challenges he encountered and overcame along the way. He also shares his knowledge in a way that's easy to understand and would be useful both to people new to Internet marketing, and to people like myself who have some experience but are looking to expand their knowledge. I'm subscribed and looking forward to future episodes.

Outstanding!!!!

by casino exec from United States

This is an excellent podcast for entrepreneurs in any industry. Hearing Eric interview and discuss proven success stories is like getting a motivational fix within 24 minutes. Can't wait for the next episode!!!

High Five

by chris drazek from United States

This is good! Guy is well known industry veteran. In the age where it's hard to get 15 minutes with someone like that on the phone, these episodes have a permanent placeholder on my calendar. Well done and keep up the good work!

Amazing

by Rtfdghf from United States

Walked into the office inspired and motivated! Great listen.

Just discovered a GOLDMINE of information!

by ericamerica from United States

This is next-level marketing that EVERYONE needs to know. SO much value here! This is information people would be willing to pay BIG $$$$$$ to have, and he's just laying it all out here.

Insightful

by lonestar1818 from United States

Incredible insights from one of the best!

Entrepreneurial Gold

by girlfriendwithnutallergy from United States

This podcast is amazing an a must have for anyone looking to take their entrepreneurial endeavors to the next level. Whether you are interested in becoming involved in affiliate marketing, or are just a student of life looking to learn about one of the largest and least discussed industries, this podcast is for you. Eric makes his passion for entrepreneurship available to all with this podcast, and for that reason it is a must listen.

Knowledge bombs!

by Sheree Trask from United States

Eric is a wealth of knowledge, not to mention, incredibly humble! He's got the proof to show that determination, grit and perseverance pay off... and I love that he's shedding light on the world of performance (affiliate) marketing with tangible tools anyone at any point in their online journey can apply. Thanks for all you do, Eric! Excited for more!!

As Smart As they Come

by Lgoldberg1976 from United States

Eric Beer is a tremendous listen. His story telling and motivation have already driven me to work harder. Can't wait to hear what he has to say next.

Great content

by Sensei Victoria Whitfield from United States

Eric is a great guy, gives from the heart and is a wealth of powerful, profit-positive information. Rock on, brother!

So informative and easy to understand

by bergbusiness from United States

If you are serious about starting in this business this is the podcast to help kickstart your career. I highly recommend tuning in.

Powerful

by reebcire from United States

Never realized how mich money performance marketers make without taking much risk. Get excited to learn more

Eric Nailed It...

by Mark Duke from United States

You do not want to miss out on this podcast. Eric is absolutely brilliant at his craft. A MUST listen or anyone who is wanting to ethically up their game in the business + affiliate marketing space. Cheers!

I loved this podcast!

by DPG...123 from United States

I just listened to this not knowing what to expect and it was FANTASTIC! I am hooked and can't wait for more episodes. Looking forward to learning a ton from Eric 🙂

Eric's trainings will up-level your life!

by SwayBuckley from United States

Eric's level of transparency and REAL value is not only rare but transformative! Don't sleep! He's the real deal!

Got me hooked from the start

by Doc bus from United States

Hearing Eric's story and why he is looking to share his knowledge of starting a business was so motivational. Looking forward to hear what he comes out with next. Hoping I can use his coaching to take my own life and business goals/ideas to the next level.

Eric is a genius!

by Golden Oracle Ministries from United States

I had the pleasure of meeting Eric Beer in a high level mastermind that we are both a part of. I must say that every time he opens his mouth marketing gold falls out! I've made millions both online and offline, so when I hear someone talking about marketing I'm not usually that impressed, but with Eric I'm beyond impressed. I'm blown away!!! Learn from Eric, do what he say and watch your business grow.

Excellent

by JLRPS22 from United States

Very motivational!

Awesome content

by NickTheGreek83 from United States

I don't normally write reviews but this is a must listen for anyone considering starting a business. Eric thank you for taking the time to give away some of your secrets! Look forward to future podcasts.

Legend!

by Daxy111 from United States

SO excited for your content to come. You're advice and results is authentic which is rare now a days!

*****

by acrygvbh from United States

Fantastic relevant info !!!

The real deal

by Erin_Verb7 from United States

Eric Beer is one of the smartest media buying minds I know. Take this chance to learn everything you can about affiliate marketing from him. He will teach you an ethical way to make your life and your family's lives better through affiliate marketing. He's the real deal.

Genius marketing knowledge

by Nick349731 from United States

I can't wait to continue to learn rom Eric! So skilled and such a genuinely good person too. Keep putting out the great information Eric!

Great story and great info

by R-Rot from United States

This was a very interesting podcast. It was honest, informative and motivational. Eric has a great story that, everyone who is interested in starting a business, should listen to. Highly recommend!

Amazing

by Billion Dollar Cowboy from United States

I can't wait to learn more!! So so good!!

Awesome

by Eric X 2 from United States

Eric Really enjoyed listening to this. Keep up the great work!!!

Let's Market!

by hjdvikes from United States

As someone who has networked and marketed more over the past 2 years than ever before in my career, this Podcast is an absolute MUST listen for me. Eric makes it easy to listen, learn and apply.

Invaluable information!!

by lpro1111 from United States

Invaluable information. Can't wait to dive in.

Great information, tons of useful tips

by jonnygal77 from United States

These are great, so much useful information that I can use immediately and effectively. Thanks Eric

Great listen

by Xtra Medium from United States

I love listening to Eric's podcast on my way to work. Looking forward to applying some of these principles to my career.

Definitely worth a listen

by SBS776 from United States

I have had the pleasure of working with Eric and this podcast is a roadmap to success. He is a professional with years of experience and delivers results

Game Changer

by Jay Heydt from United States

Eric Beer is a game changer for your business. I had the privilege over the summer of taking an online marketing class with him. The daily interaction with Eric made me believe anything was possible as well as opened my eyes to an entire world that is online that I was missing. You will learn and earn with Beer. He is one of the best business coaches out there!

Performance at its best!

by Shm722 from United States

Eric has great ideas and insights!

Listen to a visionary....

by RobH60 from United States

Eric is a genius and visionary. Always looking to get ahead through hard work and drive to success yet he is super down to earth and willing to spend the time to share the secrets of his success with others.

Finally, coming out to teach the world

by RogerSmith! from United States

I've known Eric for quite some time and he has been the guy who is quietly CRUSHING it. I'm glad he is coming out to the masses to share all his knowledge!

Can't wait to dive into these!

by Arushi-315 from United States

I can't wait to learn from Eric so I can level up my marketing!
Transcript…
Read Full Transcript
SPEAKERS: Eric Beer, Noah Pollack, Keith, Chris Drazek, Trevor Titus, Jordan Cavalli
Eric Beer 00:00
Hey, welcome back to the show. Good to have you. Today we're gonna, go listen in, I had a really good talk with my company, we, we did this really cool thing, because I'm in the mastermind of the inner circle category kings, one of the things that we get a great benefit is a mindset coach. And we have Mandy Keene, who is just amazing, I got to get her on the show, she's just so amazing. And she does this thing where she evaluates the DISC, if anybody does know what that is, it's like one of those personality tests, you can go take it at Tony Robbins, and you know, he could pay for the $25 one, I think and get some good results. But, um, we did that. And the reason why is because I wanted, I wanted everybody in the company to take this test, including myself so that we can learn things about ourselves. Plus, I cannot think there's something to that with, when I'm out there hiring people, if I can understand their DISC assessment and get some insight on who they are as a person, then I can immediately determine if they may be a good fit for the role of trying to fill. So, like, that's how it kind of all got started. And I was like, thinking best-case scenario, I can like create, like a cool org chart, and then plant different, like sample DISCs on each of these branches, and then go out and look for those people, which would be really awesome. But it's not that it's not a perfect science, but it but it really is awesome. Like, I'll, I'll send some to Mandy, and then she'll shoot me over a box. And she'll, she'll read the DISC, and she'll never meet the person in her life. And she'll she'll kind of read off of the DISC with the person's like what they're about. And she's, she's usually like 95% Spot on. It's really just phenomenal. I mean, I love it, it's almost like a little trick that you can do to entertain people, which is fun. So, in any event, what we did was we took the DISC, and then we set up a training with Mandy where she she did like an hour of like, kind of explaining all of the, the what the DISC is about the the meaning of DISC, and then how you interact with one another. And then we went over each of our DISCs, the reports that we got for our own personalities, and everybody was listening. And it was really cool. And after that we had a little call with my team. And we kind of like we're just talking about it. And you know, brainstorming and, you know, I just thought it was really cool. And something that I think I want to share with you guys, just so you see how like we operate on a day to day and what we do. But everything that we do is what I talk about on the show, right? So, I just wanted to give you guys like a little look under the hood of what we do and how we operate. Now we kind of collaborate with each other. So, you know, with that said, Listen, I hope you guys like this. If I get Mandy on later on on the show, it would be a treat for everybody just to kind of like see what it's all about planning on doing that. And in about a month. So, stand by for that. So, with that said, Go Go Go listen!
I spent the last 17 years building my eight-figure performance business without using any of my own money, working with some of the most brilliant direct response marketers in the world today. Now I'm looking for entrepreneurs to join my affiliate army built on ethics, transparency, and good old hard work. Join me to change the perception of how people view the greatest business in the world, affiliate marketing, and follow along as I learn, apply, and share performance marketing strategies, working with some of the brightest people on the planet. My name is Eric Beer, and welcome to the Performance Marketer podcast.
Noah Pollack 03:49
And I've always kind of wanted to go for affiliate there too. So, I felt in the moustache. I don't love it, but I told myself give it a day so
Eric Beer 03:57
now it looks good, dude. Looks good. takes a little time. Don't listen. Anybody else what's your what's your?
Noah Pollack 04:03
I don't I don't like it. I my my grandpa had a mustache and look a little bit a lot like him with it. It's kind of making me timeless. You feel weird? Oh, really?
Eric Beer 04:12
That's hilarious. That's funny. Right? So, you're a hi i So, when someone says they don't like your mustache, you get all like, funny and you might you might shave it. No, I
Noah Pollack 04:23
think that people I think have like, adapted although I do like you know want everyone to like me and that's spot on. I've definitely adapted like not really caring if people don't like appreciate what I'm doing or what I'm about. I don't know because like I definitely wear some out there things and kind of act a certain way. Like I don't really blame people for not exactly feeling it but don't take it personally.
Eric Beer 04:44
There might be something else behind that from your motivation. If you look deep enough.
Noah Pollack 04:49
Yeah, no, definitely is I think I kind of blocked that out but feel better about myself rather than taking it personally.
Eric Beer 04:55
So what I was saying, if you start dive deep on yourself and try to like, analyze all this stuff and start asking the question of why, like multiple times? Like, why do you do that? There's something that you can get to that answer. You just got to be honest with yourself. You don't have to answer that right now. But like, if you ask yourself, normally what I figured out, it takes between like four to seven why's to get to the real reason of why you do something, we could play the exercise? Why do you dress the centric?
Noah Pollack 05:29
Because I have fun?
Eric Beer 05:29
I think you know, and why do you like to have fun,
Noah Pollack 05:32
lighten the mood for everyone else, I guess?
Eric Beer 05:34
And why do you like to lighten the mood for everyone else? It makes me happy. And why do you want to feel happy?
Noah Pollack 05:41
Because I think what's the point of life, you're not happy.
Eric Beer 05:45
And if you keep going with that, you're going to get to something that is deeper and more personal. If you heard what she said earlier about, like, Steve Jobs had a childhood of XYZ. It might be because when you were younger, maybe somebody did something that hurt you. And you were it really, like made a stamp in your life? That said, Okay, well, at some point, I'm gonna, I'm not going to be like that. I like it's important to me that people are happy, right? And people didn't care if they were, maybe you grew up and people didn't care if you're happy. Maybe people are you around that, you know what I'm saying? Like, or like, for whatever, for whatever reason, like, it's pretty powerful. If you sit and do it. It makes sense. I've done a bunch of times. And it's like, it's wild, man. It's really like the why it's pretty powerful. Right? Yeah. Like, you'll see people that are, you know, like, how do you why do you choose to be a mindset coach, like, she probably had some issues in the past that she was struggling with personally, that like, hurt her so much that she wants to help other people, you know what I mean? Like, but it might be like something very specific. That makes sense. Like I, I grew up and didn't have a lot of money, right? Like, I grew up around, all my friends had a lot of money, I would drive around and Porsches were like, I'd be embarrassed when I got dropped off at a party with my parents car. Right. And like, some of them are dicks. Some of them would like, act almost like they're better than you, which would like drive me crazy that it was all around money. Or like when I'm sitting in temple right there, like there's a thing where you could buy a seat in the front. But if you don't buy a seat, you're in the back. It like, bothers me so much. And they bought it like years ago. And now that like they don't renew it. It's just, it's just there. Right? And like, I remember just just recently, it's like, like, could I afford to be sitting in the front? 100%. But like, I can't, and then like, these people walk in the front, when there's 1000 people are acting like they're better? Or at least in my mind, I'm thinking that maybe they don't think that. But you know, Chris, you definitely know.
Chris Drazek 08:07
Is that a real thing? Actually, you can buy a seat at Apple.
Eric Beer 08:10
So what happened at my temple is years ago, they needed money. So, they saw the seat, that they can sit in a reserved seat. And there's like, so many people in the synagogue that went on the High Holy Days, it's so packed that they have to open up the extra room. And like, there's just folding chairs that go all the way back. And there's TVs for you to like, watch it, right. So, it's like when you get there, like there are the people that have their reserved seat that they paid one time four years ago, like if it was every year, they're having to pay, he wouldn't keep paying it. Right? And it's like, like, it's just that kind of thing. But the point is, like, that's a big reason why I'm driven, like economically, right? Like, it's not about like having the money, it's more about like, just having it to be like if you You're not better than me, maybe they had that and then I'm driven to make more money, then that because of my childhood, right? Not in that feeling of, of not having money, that feeling of being stressed about not having money, right. Like, I know that feeling, I know that feeling of getting $10 out of a wallet from your mom, because that's all she has, but she's giving it to you, right? Like, and those kinds of things drive you. And then it's, it's ultimately, like, carves you into the person that you become, right. And, you know, if, if we sat here and really told all our personal stories, I think you start to recognize like, why you are who you are, or why things have stopped you from being who you want to be. Right and or like these, these misconceptions. As crazy as it sounds, right. It's, it's all in your own mind, on how you perceive things. And it's like, nothing changes, but just how you think. And you're like, Oh, my God, it's so it's all different, right? Like, you may think you can't do something thing is all of a sudden we teach you that you can do it and you think something change when nothing changed, you just, you just realize you can do it. Like you have a superpower that you don't even, you don't even recognize or, or embrace, right? And it's like those types of things. And why like, I wanted you guys to go through this exercise to really try to understand what motivates you like, what do you really want? Who do you really want to be? Those types of things, because life gets in the way. The older you get, the more complicated it gets with kids and wife and financial responsibilities versus what that's what I say, when you're younger, do what you want. From my perspective, if someone comes to me with a problem, or there is a problem, I always believe there's a way out. I always believe there's a solution. Right? I go right to how do we fix this? Right? Versus like, there are people that when there's problems or something goes bad, oh, man, they start to be depressed, and we're screwed. And what are we going to do? It jump? It just gets me jumped up to like, alright, motivates me to are how do we fix this? Let's dive in and figure that out. Right. And that's like a big part of like, our business, and how we have to adapt to change. When things change, and we get screwed by Google. And they don't pay US million and all we're screwed, right? It's like, Whoa, how do we fix it? We don't we don't fold up shop. Like, that's not even a thought in my mind. Right? It's what what are we doing next? You know, where are we going to have? You know, we're screwed. Alright. Business clothes. See you later. Bye, bye, kind of thing. Right? Like, it's just knowing thyself. It's like those types of things that you guys just went through. It's really, it's something that I want you guys to look at and think about, right? And asking yourself, why you do things is so powerful, more powerful than you realize, if you kept going, No, that we would nail down to something happened to you, in your life that was meaningful of why you are doing that. There's something there? I don't I don't know what it is. And I'm not asking you to be personal for everybody. Right? But if you start to dive in and understand that part of you, in a deeper sense, you'll be surprised in like, what it does it like opens up doors.
Noah Pollack 12:14
Doesn't that kind of go to like, like nature versus nurture? Like, does you think there's always a activating event or set of circumstances? Or do you think somebody was born this way? You know,
Eric Beer 12:24
I don't know. That's a really good question. I don't know. What do you what do you believe?
Noah Pollack 12:29
I think it's a combo of both, I think, you know, there's obviously you are who you are, and there's some things you never change, then obviously, how you're brought up makes such a big difference. Like, I noticed, like even even little differences between like, my younger brothers and I like we brought like, you know, six years apart, but as a mom get a lot more attention to me when I was little and like with, especially with school, and their time, it was at them, like, you know, a little brothers didn't care as much and just like, especially with like school, learning and all that like, like, they don't care at all. I didn't ever like school, or you know, any of that. But like, I guess because I was like, get a lot more attention when it came to school. It was like, I was always better at it. Yeah,
Eric Beer 13:03
totally. Well, it's a different, it's a different perspective on how they all grew up. Yeah. Right. And like, that's why she was saying, like, the oldest tend to be the presidents. Right? Like, there's something to that, but like to answer your question on on, what was it nature versus what nurture? So, for me, right, there's isn't there another one that they say, but I believe, personally, that you are, who you are, you're born, you are who you are. And that's it, it can't change. That's my personal opinion. However, you can adapt based on the surroundings of who you are, right, that may limit the ability for you to execute or use whatever it is, that's your superpower. Because you haven't recognized it. You haven't unlocked that yet. Right. So, it's like, I believe the environment does play a role in who you are, and what you become, and the true self is trying to fight through. And the question, it's almost like that movie, it's like that hero movie is does the real person break through from what's holding him back of what he can be? And some people it's like, you know, and they say wasted talent. Like, that's the point like that person is talented, but they just never, they never got there. Right. And for whatever reason, something around them, stop them from doing it. You know, maybe a fear in their mind. stop them from doing that. And that fear came from them seeing something else happen that that, but you guys know what I'm saying? Like, yeah, these types of things that you're doing like are what do you like, what do you want out of life? Why are you stressed out? Are you are you where you want to be today in life or what your goals are? So, like, I don't know. What was your guys's opinion on that? On this overall? Did you like it?
Keith 14:48
I liked it.
Noah Pollack 14:50
I really enjoyed it. Pretty cool.
Keith 14:51
That was good. It gives you a different way to think on how people think are activated, you know?
Eric Beer 14:59
Well It's really vulnerable, right? Like, I don't know about you guys, but once you pull mine up, I got this feeling of like, oh, like, oh my god, like, did you guys all feel like a little bit insecure? When they when she brought up? Did you all feel the same way? Or? No? I can, right? But like, if you look, I'm an I'm a very high you like if you remember that, like my highest thing was an AI? And like I felt vulnerable when when she brought that up, right? Think about that for a second, right? Like the AI is I care what people think, like I care about what you guys think. And I'm trying not to, because I really don't want to I really don't want to give a shit about whatever you guys think. So, I'm trying to adapt to not be like that, right? But like, and I battle that a lot. It's just interesting when you start to think about it. And like if you're doing things in your life, and then you kind of like tie it back in then it's pretty powerful. It is. Yeah. But I would Yeah, I mean, I would encourage you guys to kind of like take this look at it. And kind of be like, Well, are you doing what you like here? Right? Is there something else that you think that would be exciting? Or from a communication perspective? Are we all communicating the right way? When we all get pissed at each other? Right? Or you're afraid to tell me something, looking at what mine was, should be helpful for you? Were for me, I know, I'm going to look at it and try to figure out like, what will best drive each of you so that I can get the most out of you? How can I communicate with you? You know, because you coach people different ways. Like for me, like if you rip into me and challenge me and like piss me off. Like to, to the point of what when she said anger because anger comes out as like a bad thing. Because I'm a high D, when someone like used to make me angry, I would just want to like, just prove them wrong, I get so pissed. And like it that would like pissed me off. But like, you get more productivity out of me because of that, versus like you yell at some other people. And like, instead of it being a positive, they crawl into a hole. I would imagine if you're a low D, and you're I don't know what it would be. I don't know, anybody understands that better than I do. It's just interesting. Like you can like, you can use it to your advantage. Because the way that I think about it is, well how do we market to people, if we can understand the personality traits and understand why people make decisions. And I tie it back to buying behaviors. Right? And then if we can reverse engineer it, they're like, We could take survey questions and look at the answers and then ask people questions and score them. And then if we can figure out what those things are, are they a DI SC? How would we respond to those di s sees ahead of time? Guys, that's called segmentation, by the way, right? We would segment them by di sc. And then we would figure out what is it that works for them. And then we would then create, right you guys know my AISTP? You guys all know that or no, that is my framework for if I go to teach people in the survey world, it's the AISTP is attract, identify, segment, target and position. Right. So, once I segment them identify who they are, I segment them, I then figured out who my target market is. And now I'm going to position each marketing message differently based on who they are. Does that make sense? Yeah, that's the whole That's the whole concept around it. So, then, at the end of the day, though, I'm creating perception that it's different. But then I'm selling the exact same thing to all for them. They're all buying the same thing. It's just I'm selling them differently. Because they're different people, right? Isn't that cool? Yeah. Yeah. Right? If you think about it, and now it's like, where it gets really freaky is you already know, you already know the answer. We already know how we're going to market to them. All we really need is information. We just need you to fill out the survey and figure out our which I just need to know where do you go? Which bucket Do you belong in, and already know how I'm selling you. And once you do that, that's where it becomes evergreen. That's where it becomes really sexy. And then you're ultimately fitting the sales pitch where you're, you're creating that perception for that person who you know is going to work with that person, you're going to relate to them, right, we become relatable, and then they trust you. And then they're like, Well, what do we do next? Right, you already know their problem. You just need to figure out which one is it. I love it. When I dive into this stuff and get and go deep. It's so sexy. It's so sexy. It's creepy, but it's sexy. Because once they've like, the way she reads it like she knows things about you just from looking at that and no weird. I couldn't. It's just creepy. Like, and like the whole point, Chris when she said to you, I forget what it was something about like maybe you were a dean, you're like I don't even know what you're talking about. That's not me. What did you say that that wasn't something about anger. Was it was it your high D?
Chris Drazek 19:56
High D basically it was a big adjustment. So, stress I
Eric Beer 19:59
think you referring to? Now she said something about like your high D and like something about like you're driven by anger and things and you're like, Well, no, that's the opposite.
Chris Drazek 20:09
Oh, extrovert being extrovert. Oh, I've always been called the opposite.
Eric Beer 20:16
Now she didn't say, I don't think she's an extrovert.
Chris Drazek 20:18
Yes, she did. Heidi is extrovert, which I don't know. And I've taken these tests in the past multiple times different ones, not that this, but they would never come out to be extroverts. So, which might be a bug in some of these tests. You know, each time you think something different, it might, you know, it might be a little skewed. But yeah,
Eric Beer 20:40
I wouldn't I don't I think I'd characterize you as an extrovert. Sorry, Keith, what do we say? You know, you're
Keith 20:45
saying, you're saying like, if you the best way to take these tests, if you take them once? If you retake it, then you know what you're expecting?
Eric Beer 20:51
I think that's better. I think it's better when you keep taking it, because then it gets I'm telling you guys like, I don't know about you, because earlier when she said because I know I'm a high D. And she then mentioned anger to me that went to like a negative place for me. Like, that's weird. Like, I don't get I'm not angry. Like I'm not an angry person. But then just talking to you guys just now made me realize when I look at anger, I actually am driven by anger when someone someone pisses me off or challenges me. I'm actually at my best, like, under pressure. When someone's like, a dick is like, I just remember like, I would always just be more motivated. When someone pisses me off. Like I wake up when I like someone's mean to me, someone does something like that. It's a good thing for me. I don't want people to be like dicks to me. Right? But like, when I'm challenged, that drives me. And that, to me is a positive versus thinking about like being angry. Like the way I perceived it was like, that's like a negative. I don't like angry people. No way. But on the flip side, I love when people are challenged, and they and they step up to the plate, bottom, the ninth two outs, man on second you down one, and you need to get a basic, right. Like, I used to dream about that, like playing as a kid. Like, I don't know, I don't know, if you guys like that, would you? Would you want to be the guy? Or you're like, oh, shit, if this guy gets on if this guy gets walked between first and second, and now I got to get up. Like, like the guy on deck. What's his mindset? If you guys had to say quickly, bottom of the ninth, there's two outs. Now on second base, you're down one for the championship. There's there's 100,000 people in the stadium, and you're on deck. Are you hoping the guy gets walked, you can come to the plate and be the hero? Or you hoping that guy gets a base it? So, you don't have to get up and be the one? I want to do it. You'd want to be the guy to play? Yeah. What about you guys, everybody, and it's not a bad thing. Either way.
Keith 22:52
I'd rather get a basic is then someone else.
Eric Beer 22:55
I think I'm saying you're the person on deck. Oh, you're the person that's waiting to go to the plate. So, there's there's the obvious outcomes is the guy can strike out and the game's over. So, then you wouldn't go up to the plate, no pressure would be on you. The guy could get a base hit and now there's no pressure on you. Or the guy can get walked. So, he's on first base. So, now it's first and second. And now all the pressures on you. I know like my wife, Allie. We'd sit in instead, she she's like, No, no, no, don't let Ashley Get up. Don't let no like no, I don't want Eric to get up. Because she's she's like, doesn't want me to fail. Like because she knows that if I fail, that I would feel bad. And then she would be empathetic towards that. That's her personality. So, she she goes in the mindset of like, Oh, if he fails, he's going to be so sad and upset, and then she's going to be so upset. She doesn't want that. So, she wouldn't want me there were my mindset goes like, Dude, get me in, I want to be that guy. Like, I I'm paying to be that guy. I dream to be that person. You know, I'm saying if you think about it, like where are you in that mindset? Like what are you really thinking? And there's not there's no right or wrong. It's just who you are. You could say whatever you want, that's you adapting. But there's a true like, you would be scared shit to go up there. Because you're afraid to be the guy that's gonna strike out and he's gonna hate you.
Chris Drazek 24:16
But it's also baseball right there. Again, it's a team sport. So, you would actually wish for the guy that's getting in front of you to actually, you know, hit a homerun and and close the game, right? You wouldn't want to, you know, just wish that he doesn't so you can get back in
Eric Beer 24:31
the point of the question, the exercise is really more around. Alright, if you're at the plate, forget that. You're on deck. You're the guy at the plate. And there's a man on second. Okay, yeah. Are you happy that you're at the plate? Are you scared shit? You want to be there? Or do you not want to be there?
Chris Drazek 24:49
So Miskin Do you You're welcome that responsibility or are you gonna shut your pants? That's that's well, it's
Eric Beer 24:54
really more like under pressure. Yeah. Do you want to be the guy that has that last Shot to, like, pick everybody up. Because if you do get that hit what happens? The whole team comes out rushing, like jumping on you, right? Like you're down one. What happens if you get a base hit? Let's say the guy hits a double. And now you come to the plate. So, now the game's tight. My mindset goes to, I got nothing to lose at this point now. Oh, get me to the plate. I got no pressure on me. All the pressures on this guy, like I have zero pressure on me. The pressure just is gone. Because the games tied. And I know if I strike out, we're going extra innings. Right? That's how I'm thinking. Does that make sense? You don't I mean? Yeah. It's like, just the way that I it's just how I'm wired. Like, I don't know how you guys would think. And yeah, it's a baseball analogy. But you could you could do that for anything.
Chris Drazek 25:46
I can tell you how many times I fucking those tennis match just because fucking, I didn't just, you know, kill it at the end. Right? I would just be happy to fuckin play and win or lose. So
Eric Beer 25:57
Right. And then you walk off the court and you're like, Man, I totally could have played better and I didn't. I was so conservative. I've done that in tennis. You know? Yeah, yeah. But that's because I'm not as confident in my skill set, or you
Chris Drazek 26:10
cared too much. Or you're not in a Now basically, and you care too much about the the next and what's gonna happen and that fear fuckin takes over so well, right?
Eric Beer 26:18
There's, there's, there's, there's multiple reasons, like there could you and I could play conservative. And we could have very different reasons on why we do it. That's the that's the the crazy part about this is like, it's not an exact science to her point. But it's all around. What I've recognized with this thing is it's all around how you perceive it. And that's what I mean, when like you're taking this test, like when you when you perceive what she tells you, is it the right way that it's meant to be? That makes sense? Am I making sense? No. I just thought for me, it was really helpful. And I wanted to bring you guys into that. And, you know, I don't know if you guys enjoyed that or not. But if you did, I could create more trainings like this, with all kinds of different things to help you guys want to understand, like, what I'm doing on the coaching side, right, and what I'm trying to accomplish, and two is it can help you as an individual, or like, I can get people coming in here for different things. Right? I can get a Facebook expert, I can I mean, I, there's a lot of favours out there that I'm owed, or I've done stuff for people, where I could call that in and just say, can you just you know, talk to my team for an hour. Right? We could do a friend it could be copywriting, right design, you know how we have? Maybe it helps you with, with what you're currently doing that may change your thought process. Does that make sense? Yeah, yeah. I thought it was awesome. Yeah,
Keith 27:50
I think things like that is needed.
Eric Beer 27:52
Yeah. I love it. I love it. Well, I hope you guys got value out of it. If you guys, you know, think about if you have any, like, thoughts when you're done with this, maybe write it up. And then if you think about questions, you have Mandy let me know. Yeah. But Chris, so the asana Thank you. Does that make sense to you? By the way?
Chris Drazek 28:09
Yeah, of course. Because, you know, that's the that's the difference between natural and adjusted, you know, like, you have to, you know, for work for business, you had to adjust to, or basically have auditors, you know, do the work for you. So, you know, the rules to manage the business effect, effectively, you need to have the structure you need to have the, you cannot be the rule breaker, right.
Eric Beer 28:34
Right. But right, that's the point. So, there's rules in this thing, right when you're using that, but that goes against everything I'm about. Yeah, it goes against, like, my entire being it like the asana thing goes against what I am. But I know that it's needed in a business, and especially for you guys. And it actually tells me that it is based on what that said, it was like you guys like things written out. You guys like to have time to do things you like things to be explained to you? Right? Where like, you just, I was just laughing when I was like, looking at some of this thinking like, I definitely do that. Like I definitely
Keith 29:12
that's all I was laughing. Yeah, pretty accurate.
Eric Beer 29:14
It's like, totally, totally. But it is and it's true.
Chris Drazek 29:18
But by the way, Eric, that Hi, I is actually not a negative thing. Like when you were saying we know you were it's a very positive thing. And so yeah, basically, what what you know, salespeople have, so if you're a if you're a good D and Hi, I think he does like, you know, sales background CEO. That's That's very
Eric Beer 29:39
true. Let me let me explain one quick thing to you, though, that this is really important. Each one of those has a positive and a negative to it. And the reason is, it all depends on what we're talking about. Right? Right. If you told me to go in and design something or program something or you know, do something that is there, that would be bad that I'm not High versus if you told me to go sell something, you know, right? Like you want me on that front line. You don't want me on the back. You don't want me on like the asana board I be, I be a disaster, I would be bottlenecking things, right? Like, I would go and talk to you guys. I'm not steady, right, like the steadiness. But it's like, to your point of like how you're perceiving it. Like, I didn't mean it was a negative, I just think it's a negative to certain things that I do. That are for the business, there are times where I need to fire people. And I let my high I get in the way of like, somebody who's a stern businessman, who like, you don't belong here, they fire you, my mind goes to all the guys got a wife and two kids and a mortgage. And like, Keith, you know, you guys were there. But like, how many people have that I keep on in the company that like did nothing for how, like, there were people that were just using me. Useless, and like, I suck at that I just, I I sucked at firing people. Because it's like, I go to that place of like, I know what's going to do to you, I have to convince myself. It's funny, like when that whole Google thing went down. I was ever I brought every person in Keith, you there for that, right? Yep. I brought every person into the office to talk to them. In every conversation. I didn't know if I was firing them when I called them in. And the conversation was all around, hey, this is what's going on, you know, we really need to like pick it up and like trying to motivate them, and just trying to like, give a lay of the land of what's going on. And then what we're going to need to do to survive this, right, and just kind of like planting seeds that if they don't do whatever is needed, then then they can get fired. But I'm at least like giving the person a chance. And that one guy brought in who was a dick. He responded very differently than everybody else. And I got up and I said Get the fuck out of here. And I fired him on the spot, because he got me angry. Right. He didn't respond with Yeah, like, he's a team player. Like, okay, I get it. Let's do it. He got all like mad. And like, when he got mad, I fucking flipped. And I was like, dude, just remember that you're in the
Keith 32:17
office. I was there when it happened.
Eric Beer 32:20
And I I don't fire people. Like for him to get me to fire somebody, like, You got to get me to a place like, an a bet. Like, because I don't feel bad for him anymore. Right? I'm angry. He challenged me put me in a corner. Yeah. So, like, I think about those things. And it's just so interesting. But like, real businessman, like those ruthless people, they are, they're not Hi eyes, right? That ruthless businessman who just will, they don't give a shit. They all they care about is the bottom line. They don't care if you have a wife and two kids. That's your problem, dude. Bottom line, you're not cutting it, you're out. Gone. And there are people that can do that. They don't care. They just don't care. That's like a big problem for me in the business world. Like I have to adapt. I'm inefficient with the company because of that. It's a problem. A major problem?
Chris Drazek 33:09
Yeah, no, it's definitely a lot of it is subject to like interpretation and contexts, I can tell you when I was when I was at live intent. And that's like, you know, heavily venture backed startup. You know, they were basically having the whole corporate values basically, that there's like, almost like a list of 10 commandments, and you're like, sort of indoctrinated to learn them. And, you know, you participate in developing them. But part of it part of building them was, you know, studying reading books about other companies. For example, Facebook, I was gonna say that, too, you know, I went when she was picking on a high sea of yours, where you I believe high sea break things, right? They, they basically, Lucy breaks rules. No, is that when you weren't that what was the view? Naturally Lower? See, lower see? Yeah, so Facebook actually has it in their corporate values. I think they the way they word it is go out there and break things. Okay. And that's, that's what built them. And it translates to their technology and everything. They basically have a lot of side projects running around, basically. And they turn them into businesses or only after basically, you know, they've been given a chance. So, it's great. It really, it really applies to basically that's mine. Like Facebook is very different from from Google was the opposite. And it doesn't matter if you Heisey lonely sometimes, you know, high D low D minus fucking all over the place. Especially the adjustment. It's, it's insane.
Eric Beer 34:52
So it's above the line. Like if you if we go and try to interpret this, it kind of talks through this a little bit. Right? And tells you like you're Your pattern is a DI, s, but you're really a CDs. Right, and the kind of the higher or lower is on your graph. And then it kind of dives into you provide excellent support that you guys should go through that. Right. And you have was reading it. I mean, I think it's helpful. I think, um, I think something you said is really important about the culture. It's challenging to, to build culture remotely, I found that when we're in person, it was so much easier. We just all showed up at the office, and it kind of like, built itself. But with that said, it all starts from the top, which is me, and then trickles down. And then when I'm a guy that isn't following rules, like no one follows rules, right? If there's no procedure, if there's no organization, then it's a mess. It's like a mess organization of like, everybody, like, who I'm trying, ultimately trying to find his people that can help me with that. Right? That's probably why. For the majority of you guys, we're all like the complete polar opposite of me, in a lot of ways, with some of your strengths. And it's just interesting that that's the case, right? I need you guys. Like, that's the reason why you're here. I tend to lean towards people, like you guys, because you guys are the type of person that I can be successful with?
Keith 36:24
Yeah, yeah.
Eric Beer 36:27
You know, and it's ultimately you don't have to be, you don't have to be good at sales or the vision or even like, you know, the understanding and like, that's, there are times where, like, I struggle with that. I was trying to explain that the other day. I think it was with you. When you guys were here, Keith and Noah, there are times where like, I would get frustrated with somebody in the past. And then I've been trying to train myself on, it's not their fault, that it didn't get gun, it's my fault for giving that person the responsibility when they're not really capable of doing it. They're not the right person for that job. And it's my fault. I can't be mad at the person because they, they, I'm expecting them to do it. I have expectations, but yet, they would need to adapt to that. And that's one of the things that I was saying when I was like, oh, you know, we've hired people and then we just try to figure out where they go, where what I'm trying to do is just hire people based on needs so that the person doesn't have to adapt. So, that's why I'm trying to use these DISCs for that. I think this is cool. And I you know, alright, well, this was fun, guys. I thought it was a hope you guys got something out of this.
Keith 37:32
That was good. Definitely.
Would you like to learn how I built my business using other people's money? If so, then join my 21-day challenge at performancemarketersecret.com. I look forward to meeting you and welcome you into my family. And remember, results don't lie, but the people who don't have any do. Thanks for listening.