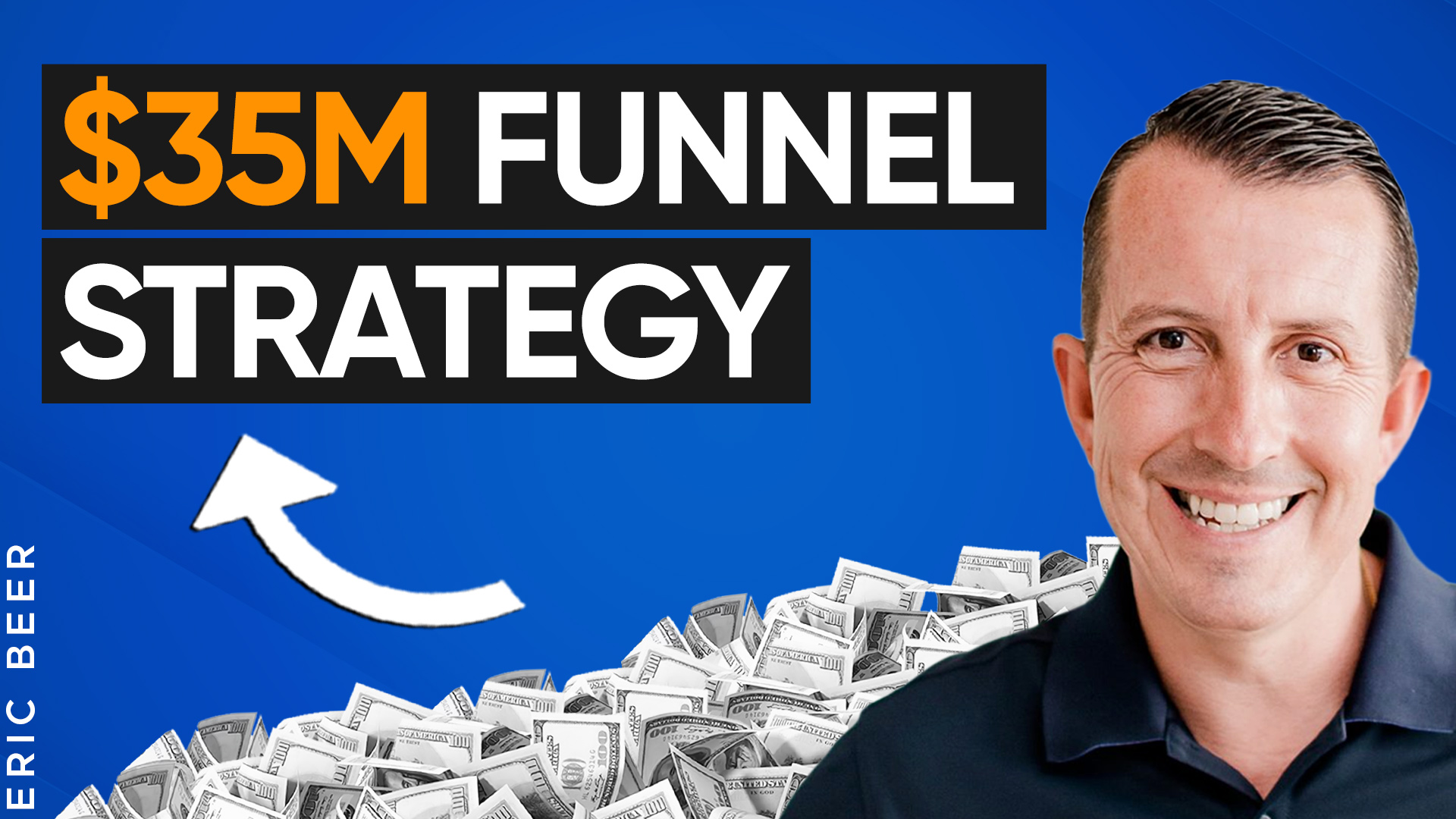 20 Oct

Pedro Adao on Scaling to 8 Figures with NO High-ticket Offer or Sales Team

If you're not doing any challenges as part of your marketing strategy, then you're leaving a massive amount of money on the table.

That's what I realized during this episode with the marketing genius Pedro Adao.

Pedro Adao, aka The Challenge King, is the brains behind online challenges. He has helped big names in the industry, like Russell Brunson and Dean Graziosi scale up their businesses using the challenge model.

With the challenge model, he makes eight figures yearly with zero high-ticket offers and zero sales team and has gained over 41K customers and 300K email subscribers for the past three years, all through the back of challenges.

I could listen to him all day as he talked about challenges, but today he has dropped some value bombs that I think would really help you scale your business.

So, if you want to crush your next challenge or learn more about selling effectively and building a profitable business from challenges, then make sure to tune in. You don't want to miss this one!

Let's dive in!
Why is a Challenge Effective
This is the truth about a challenge – it drives consumption. And that is why it is so effective.
A challenge allows you to, over time, either for free or for a minimal investment, show up and deliver value. It helps you earn your customers' trust by helping them, as Pedro said.
And by the time you make an offer, your customers will most likely work with you and buy your offer. 
So here's how it works. 
You show up daily live (and not just on some fancy pre-recorded video) and deliver incredible actionable training. Then, you're giving people daily assignments. As you can see at this point, people are not just passively listening but taking action and are already consuming your content.
Once they've found their breakthrough through these challenges, it makes them trust whatever value offer you throw at them because they know firsthand that what you teach them works!
Paid vs. Free Challenge
Is there a difference between paid and free challenges? 
Well, Pedro has mostly run free challenges, but some of his students have found success on paid challenges.
So here's what Pedro would say – they both work.
It all depends on the following factors: 
1. What is your objective?
2. What's your niche?
3. Who is your avatar?
But if you look at it this way, free challenges allow more people to see your offer than paid ones.
How to Pull Off a Good Challenge
Here's a simple way to put everything that Pedro said about running an effective (in this case, a 5-day) challenge.
– Day one should be all about your what and why. What is the challenge about? Who is it for? What's the outcome?
– Days two and three would be helping your customers understand the process you're teaching and giving them assignments. You also have to overcome those objections and help them build confidence.
– Day four, you make your offer – a soft pitch. You invite them to check your offer.
– Day five, you wrap things up with your hard pitch. Create a sense of urgency and that the cart will be closed forever.
Make sure to tune in to the full episode for an in-depth discussion on the challenge framework and how you can apply it to your business. 
Are you ready to build a profitable business that builds customer loyalty and makes millions of revenue? Then watch or listen to the full episode above.
You don't want to miss this one!
—
If you have any questions or you want to suggest a topic for the podcast, shoot me a message on social media or in my text community (917-636-1998) and let me know!
If you'd like to get bonus Performance Marketer content, sign up for my SurveyDetective VIP waitlist!
🕵️‍♂️  Sign up for the SurveyDetective VIP Waitlist HERE
I'm looking forward to hearing from you! 
See you next time!
Listener Love…
Warning! ⚠️

by Boz46747 from United States

Wear a helmet when you listen to the podcast. Eric will leave you feeling like you can run through brick walls. In all seriousness, this podcast is the absolute best!

Awesome

by Nevareze William from United States

Very interesting show.

FANTASTIC!!!

by cucklord101 from United States

My life changed after I discovered this podcast, 100% the number one on the platform.

Great Podcast !!

by Olivia Cousta from United States

I listen several days a week and am excited to have taken action with my first few steps. Thanks Eric!

Best Podcast

by faz12548 from United States

Thanks for everything. This show has been an amazing resource.

My favorite podcast

by Alison Riah from United States

This is my favorite podcast. I look forward to every episode and share it with everyone I know.

Awesome!!

by Brads Hook from United States

Love this show

Inspiring

by stevie h b from United States

Eric's energy, wisdom and experience get me pumped up to do more.

Eric changed my life, thank you

by Nicole Aliba from United States

Anyone who has a chance to listen, do it. Subscribe, download and listen. Eric is authentic, he truly cares about the people he comes in contact with. I know eric, I've tried to be around him and learn from him any chance I get. He's been successful in every stage of his life. Getting the opportunity to hear from him direct, how he thinks, how he goes about achieving his success, his strategies, his tactics, his outlook on life. I'm thankful he started this podcast and I'm thankful I get the chance to learn from him. I have no doubt the lessons he delivers each and every episode will help me continue to be succession my journey. Thank You Eric for making an impact on my life and making me realize I'm capable of so much more than I ever realized. Your support fuels my success. Good luck with the podcast!

Wholly Cow!!! Eric Is The Real Deal!!

by Supreme Dragon Slayer 69 from United States

Seriously.. Affiliate Marketing has been around for a LONG time.. However, it's always been associated with scams, and fly by night marketing tactics that are shady l, illegal or unethical at best. Until now. Eric runs his entire business (which is ultra successful btw) the same way he runs his life.. On pure integrity. Finally, a podcast that is teaching Affiliate Marketing based on being.. Ethical and Transparent. But the best part? This podcast is soooo much more than just Affiliate Marketing.. it's about running a successful business and successful life. So far Episode 3 is my favorite and I look fwd to each episode as soon as it comes out. Highly recommend this to anyone, regardless of where they are in their business!! Straight Gold Beb!

Dave

by Rothbone from United States

One of the best podcasts in a long time. Very insightful, had me at the first 2 minutes kept me for entire podcast. I am a entrepreneur myself and found it very interesting.

Eric Beer is a genius.

by Raera29 from United States

I've only briefly met Eric - but listening to his podcast (as well as his YouTube videos) - it's clear to me that he has an in depth understanding of how marketing should work. Brilliant podcast!!!

Beer podcast

by Bghbhhhggghugyhjjgtjporws from United States

So excited to get more info from Eric Beer to help further my career.

Great Stuff

by Dr TBA from United States

I have been a business owner and entrepreneur for over 25 yrs. I found the information both interesting and informative. I am a fan! Dr Todd Askenas

This dude is the real deal...

by gossjoh1 from United States

I'm in the internet marketing space and have heard about Eric Beer from other entrepreneurs and it's always about how much he crushes it. Over $100,000,000 in revenue... no joke. I had the good fortune to meet him this weekend at an event and he couldn't be more humble and genuine. Just listened to the first episode and it is awesome! Can't wait to learn and grow from you Eric and thanks for sharing your wisdom and experience with all of us!!

Awesome

by Archmatic from United States

Thank you Eric for all your motivation and confidence! This is a must listen. Eric is always on his game and ready for a challenge!!!'

Informative and relatable

by srg1113 from United States

I've listened to the first two episodes and found them useful and entertaining. Eric gives a lot of background to how he got to where he is in his career and the challenges he encountered and overcame along the way. He also shares his knowledge in a way that's easy to understand and would be useful both to people new to Internet marketing, and to people like myself who have some experience but are looking to expand their knowledge. I'm subscribed and looking forward to future episodes.

Outstanding!!!!

by casino exec from United States

This is an excellent podcast for entrepreneurs in any industry. Hearing Eric interview and discuss proven success stories is like getting a motivational fix within 24 minutes. Can't wait for the next episode!!!

High Five

by chris drazek from United States

This is good! Guy is well known industry veteran. In the age where it's hard to get 15 minutes with someone like that on the phone, these episodes have a permanent placeholder on my calendar. Well done and keep up the good work!

Amazing

by Rtfdghf from United States

Walked into the office inspired and motivated! Great listen.

Just discovered a GOLDMINE of information!

by ericamerica from United States

This is next-level marketing that EVERYONE needs to know. SO much value here! This is information people would be willing to pay BIG $$$$$$ to have, and he's just laying it all out here.

Insightful

by lonestar1818 from United States

Incredible insights from one of the best!

Entrepreneurial Gold

by girlfriendwithnutallergy from United States

This podcast is amazing an a must have for anyone looking to take their entrepreneurial endeavors to the next level. Whether you are interested in becoming involved in affiliate marketing, or are just a student of life looking to learn about one of the largest and least discussed industries, this podcast is for you. Eric makes his passion for entrepreneurship available to all with this podcast, and for that reason it is a must listen.

Knowledge bombs!

by Sheree Trask from United States

Eric is a wealth of knowledge, not to mention, incredibly humble! He's got the proof to show that determination, grit and perseverance pay off... and I love that he's shedding light on the world of performance (affiliate) marketing with tangible tools anyone at any point in their online journey can apply. Thanks for all you do, Eric! Excited for more!!

As Smart As they Come

by Lgoldberg1976 from United States

Eric Beer is a tremendous listen. His story telling and motivation have already driven me to work harder. Can't wait to hear what he has to say next.

Great content

by Sensei Victoria Whitfield from United States

Eric is a great guy, gives from the heart and is a wealth of powerful, profit-positive information. Rock on, brother!

So informative and easy to understand

by bergbusiness from United States

If you are serious about starting in this business this is the podcast to help kickstart your career. I highly recommend tuning in.

Powerful

by reebcire from United States

Never realized how mich money performance marketers make without taking much risk. Get excited to learn more

Eric Nailed It...

by Mark Duke from United States

You do not want to miss out on this podcast. Eric is absolutely brilliant at his craft. A MUST listen or anyone who is wanting to ethically up their game in the business + affiliate marketing space. Cheers!

I loved this podcast!

by DPG...123 from United States

I just listened to this not knowing what to expect and it was FANTASTIC! I am hooked and can't wait for more episodes. Looking forward to learning a ton from Eric 🙂

Eric's trainings will up-level your life!

by SwayBuckley from United States

Eric's level of transparency and REAL value is not only rare but transformative! Don't sleep! He's the real deal!

Got me hooked from the start

by Doc bus from United States

Hearing Eric's story and why he is looking to share his knowledge of starting a business was so motivational. Looking forward to hear what he comes out with next. Hoping I can use his coaching to take my own life and business goals/ideas to the next level.

Eric is a genius!

by Golden Oracle Ministries from United States

I had the pleasure of meeting Eric Beer in a high level mastermind that we are both a part of. I must say that every time he opens his mouth marketing gold falls out! I've made millions both online and offline, so when I hear someone talking about marketing I'm not usually that impressed, but with Eric I'm beyond impressed. I'm blown away!!! Learn from Eric, do what he say and watch your business grow.

Excellent

by JLRPS22 from United States

Very motivational!

Awesome content

by NickTheGreek83 from United States

I don't normally write reviews but this is a must listen for anyone considering starting a business. Eric thank you for taking the time to give away some of your secrets! Look forward to future podcasts.

Legend!

by Daxy111 from United States

SO excited for your content to come. You're advice and results is authentic which is rare now a days!

*****

by acrygvbh from United States

Fantastic relevant info !!!

The real deal

by Erin_Verb7 from United States

Eric Beer is one of the smartest media buying minds I know. Take this chance to learn everything you can about affiliate marketing from him. He will teach you an ethical way to make your life and your family's lives better through affiliate marketing. He's the real deal.

Genius marketing knowledge

by Nick349731 from United States

I can't wait to continue to learn rom Eric! So skilled and such a genuinely good person too. Keep putting out the great information Eric!

Great story and great info

by R-Rot from United States

This was a very interesting podcast. It was honest, informative and motivational. Eric has a great story that, everyone who is interested in starting a business, should listen to. Highly recommend!

Amazing

by Billion Dollar Cowboy from United States

I can't wait to learn more!! So so good!!

Awesome

by Eric X 2 from United States

Eric Really enjoyed listening to this. Keep up the great work!!!

Let's Market!

by hjdvikes from United States

As someone who has networked and marketed more over the past 2 years than ever before in my career, this Podcast is an absolute MUST listen for me. Eric makes it easy to listen, learn and apply.

Invaluable information!!

by lpro1111 from United States

Invaluable information. Can't wait to dive in.

Great information, tons of useful tips

by jonnygal77 from United States

These are great, so much useful information that I can use immediately and effectively. Thanks Eric

Great listen

by Xtra Medium from United States

I love listening to Eric's podcast on my way to work. Looking forward to applying some of these principles to my career.

Definitely worth a listen

by SBS776 from United States

I have had the pleasure of working with Eric and this podcast is a roadmap to success. He is a professional with years of experience and delivers results

Game Changer

by Jay Heydt from United States

Eric Beer is a game changer for your business. I had the privilege over the summer of taking an online marketing class with him. The daily interaction with Eric made me believe anything was possible as well as opened my eyes to an entire world that is online that I was missing. You will learn and earn with Beer. He is one of the best business coaches out there!

Performance at its best!

by Shm722 from United States

Eric has great ideas and insights!

Listen to a visionary....

by RobH60 from United States

Eric is a genius and visionary. Always looking to get ahead through hard work and drive to success yet he is super down to earth and willing to spend the time to share the secrets of his success with others.

Finally, coming out to teach the world

by RogerSmith! from United States

I've known Eric for quite some time and he has been the guy who is quietly CRUSHING it. I'm glad he is coming out to the masses to share all his knowledge!

Can't wait to dive into these!

by Arushi-315 from United States

I can't wait to learn from Eric so I can level up my marketing!
Transcript…
Read Full Transcript
Pedro Adao 00:00
I never dreamed that I could actually be making this much impact. And I could have amazing gone to the top of this industry, and it's been life-changing income, you know, I will say that as well and do like, in four years ago, I was had nothing, I was just a financial planner living in obscurity.
Eric Beer 00:19
I spent the last 17 years building my eight-figure performance business without using any of my own money, working with some of the most brilliant direct-response marketers in the world today. Now, I'm looking for entrepreneurs to join my affiliate army, built on ethics, transparency, and good old hard work. Join me to change the perception of how people view the greatest business in the world, affiliate marketing, and follow along as I learn, apply, and share performance marketing strategies, working with some of the brightest people on the planet. My name is Eric Beer, and welcome to the Performance Marketer Podcast.
Eric Beer 01:00
Pedro Adao, ladies and gentlemen. The man, the myth that Pedro and Russell wants in his own circle a few years ago, now in the category of kings together, a guy's a wealth of knowledge. He's one of the smartest guys I've ever met. He's crushing it right now with challenges and some other things that he's got going on. And he's here with us today. So appreciate your time, buddy. What's going on?
Pedro Adao 01:21
Bro, happy to be here. Man. We've talked about this for a while. So I'm glad we finally made it happen.
Eric Beer 01:26
I know. Thank you. Thank you so much for making the time.
Pedro Adao 01:29
Of course. You're busy, so let's rock and roll.
Eric Beer 01:31
Yeah, talk to me. So tell me a little about, I do know you, but tell our audience a little bit of who you are, where you come from, what you're all about.
Pedro Adao 01:40
Yeah. So I mean, the super short version is I've been an entrepreneur for 18 years, came out of corporate America, got involved with real estate early on. And became eventually became a financial planner doing... doing a lot of retirement. I was in the retirement industry doing a lot of dinner seminars and direct mail. So I was like, what, you know, I was almost, guys, I was sending postcards to your, to your parents' house and grandma, right, like inviting, you know, but the 16th up did you get in? You know, I was famous with the, you know, with the 16th up in my little town. And we were inviting people with postcards, direct mail to a free dinner workshop. And then, basically, I would give a financial presentation before dinner. I mean, it's like literally like a, like a timeshare deal. Like literally no one is there for you. They're there for the free steak, the free salmon. And you got to pretty much impress the hell out of them. Yeah, before they get this free meal. And then you offer them appointments, and they come into your office. And I just began to think about this. This is like the worst way to market like, it's literally like, you're so deified. You are literally like an opening act to a free steak dinner. And direct mail is crazy expensive. And I was like, I have been a ClickFunnels user for years, never launched a funnel. I've been reading all these books on marketing, never... never really knew how to use it. And then I got a download I felt led to write a book. So I wrote a book called Retired and Free. And then I'm like, well, now I have a book, let me stop doing dinner seminars and let me do, like, come meet the author nights. Like I think that was like a thing that Dan Kennedy was talking about. So I'm like, well, if I'm going to do meet the author nights, I've been paying for Click Funnels all this time, let me just use a funnel and let me learn Facebook ads, and so I launched my entree into online marketing was... I grew my breaking the thing... that people say, well brick and mortar like I grew my brick and mortar old school financial planning business. I, my first year, finally earning over seven figures, was that year when in 2016, when I shifted the entire... I was one that I was one of the first guys in the entire nation in the financial industry running Facebook ads and funnels. I mean, one of the first one of like one of the first guys, and so, of course, I had first mover advantage, and then I won my first one of these awards. My first one of my first Two Comma Club Award was in financial, and then I kind of got tricked into teaching and talking about my faith in business entrepreneurship. So I launched something four years ago called 100x. I wasn't planning on launching a business I was doing more of a free little passion project or 30-day free masterclass. Just kind of sharing what I knew and kind of a passionate little side project hobby. Yeah. And that became a business and multiple seven figures, and how I grew that business was running these things called challenges and, and then so oftentimes your business will give birth to another business, and I became so great at challenges. I became the challenge guy, and people like Dean Graziosi, Russell Brunson, Evan Pagan, Ryan Deiss, Roland Frasier, I mean Jay Abraham, like the biggest freaking names in marketing, are now starting to call me.Yeah, and like, dude, show me what you're doing. Can you show me your challenge model? I'm like, when Dean Graziosi, he texted me to see if I would jump on a zoom call with him. I thought it was a scam or a joke. I'm like, right, right. And then so, I helped those guys. You know, I showed them, my model. They're now running it, him and Tony. And then, and then they're like, bro, you have amazing stuff like, You've done so much for us. You should do a launch, and we'll we'll be part of your launch. So who do you know that comes into nowhere like this? I had no... I had no client list. No social media following, no email list. I was the financial plan will begin to obscurity within a couple of years. You know, basically, my first-ever launch. I have Jeff Walker, Dean Graziosi. You know, the Evan Pagan, the biggest names in online marketing, promoting, my launch through a brand new product, never launched a course before. So that was about two years ago, right after COVID. And there, it's been a blur ever since. Like, I've I never dreamed that I can actually be making this much impact. And I could have amazing gone to the top of this industry. And it's been life-changing income, you know, I will say that as well. And do like in four years ago, I was had nothing, I was just a financial planner living in obscurity, like so.
Pedro Adao 06:27
That's kind of my story, man. And I love marketing. I know that me and you are gonna jam because your, your whole, like your whole world is like holding the world to me. And because all I know is like just Facebook, Instagram traffic, prime, primarily, gaming on YouTube, like we've never really cracked the YouTube code. To be honest, I've only run challenges. Like I… we've scaled to like eight figures a year, we hit 8 figures my second full year in the business, we've done, you know, well over 35 million in revenue all on the back of challenges with the zero sales team, and also our live events. But I have no sales team. And I again, just to be just to be set up like Dean, Dean has told me and even Russell, like they don't know of anybody who's scaled to eight figures without a high ticket offer and sales team. And not so we've done. So we've done some pretty unique things. Kind of I'm, I'm like a disrupter kind of guy. And yet, I love this industry. I'm a learner, I still learn, I'm in masterminds like I don't think I'm too cool for school. But I also know that, like, the stuff that I have brought, you know, forth has been a game changer for a lot of people. And that just honestly, man, like, it feels great. It feels great to like contribute at this level. And… and in some ways, Eric, I felt like I'm just getting started to man, you know, so that's kind of my backstory.
Eric Beer 07:50
It's amazing, man. The challenges have just been everywhere. And what's so amazing about it, is that you're the guy behind all of it. So just for the audience, can you just explain very simply what are challenges and what it's supposed to do for a marketer?
Pedro Adao 08:07
The challenge framework is built on some core. I'm a big guy by principles, okay. Like, I don't, I would encourage you as to as to study principles, not just copy tips and tricks and, and like, but really understand why does this thing work. So here's why challenges are so effective. And I'll tell you what it is, people have always haven't always will buy from people they know, like and trust, nothing creates know like and trust quicker and faster than delivering a three-day or a five-day or a seminar, a 10-day challenge. Because challenges allow you to over time, either for free, or for a very small investment to show up, deliver value, help people get results in advance. You literally earn their trust by actually helping them. And so by the time you make an offer, they're like, of course I want to work with Pedro. Like he just blew my frickin mind the last three days, five days, seven days. He taught me all this for free or for 7 bucks or 17 bucks. I have people in my town to say Pedro I got more value in this free five day challenge than the last 15k program I've been a part of. Yeah. So then when you open your offer, they know who you are. They've seen you live, they, it's not like on some fancy studio pre recorded. I'm, you know, kind of my thing was and again, I did not invent challenges. I just brought them to the next level. You know, like, um, you know, I just innovated on top of what was kind of this, this framework that was there. But for me, I brought I made them all live. There was none of this evergreen or pre recorded. None of that stuff. It was live... you show up live, you deliver an incredibly actionable training. You're giving people daily assignments and homework. So people are actually taking action not just passively listening, because they actually consume challenges drive consumption. Why do you think in network marketing, in so many product based companies, they use a challenge as part of the product, because then people actually take the product. I mean, and the best the best case study there, Eric is a company that is not so really that big anymore in the US. But it was a company called ViSalus, and they had the 90-day weight loss challenge. And these guys scaled to $600 million a year, selling very average protein powder on the back of a weight loss challenge. And that was their entire marketing. They only had one marketing strategy, invite your friends to a weight loss challenge. It was 90 days, and dude, it just crushed. And so challenges drive consumption. Well, the fact is, if you're great at what you do, it's like, it's like, imagine this sparkling water. Imagine that this water would like, help me lose weight, or lower my blood pressure. It does no good in the bottle, I have to actually drink it and make people are crazy lazy, even myself. Like, how many times have you bought supplements or bought pills or potions and lotions and things that actually we bought to solve a real problem? And then we never use it? Yeah, so a chat anytime they bought a course an info product, sometimes you bought a book and never read it. So a challenge drives consumption. If people can't, how can you give someone a breakthrough if they haven't consumed that thing? So you got to get them to consume it, because if they consume it, they're gonna be changed by it. And this is what challenges do. And so it's, you know, it could be a three day challenge, a five day challenge. It's it, you know, and these are usually online. You know, we run them in a Facebook group, usually a private Facebook group. And, and of course, I've got, you know, trainings and all this stuff. But essentially, Eric, that's one of the it's a challenge is a version of a virtual live event. Instead of doing a one day event, and spending eight hours together, it's just, you know, usually about a half hour to an hour a day, over a series of time, three day, five day seven days, there is a overarching theme, there is a name for the challenge. The challenge has a purpose. Why... What's this challenge about isn't about losing 10 pounds? It isn't about is that the gallon is about you're gonna gallon of water a day. Isn't about 10,000 steps. Isn't about building a funnel running an ad. Like what is the purpose, the challenge has to have a focused clear outcome, bro, there's so many layers and layers and layers of nuances of why this framework works because it's built on core human needs and principles and, and, but on the surface level. It comes down to know like and trust. We live in a very cynical market. Everyone's been burned by marketers. People want to know who can they trust. And the other like, super, super like ninja thing about this. Most consumers don't believe in themselves.
Pedro Adao 13:01
Because they've bought things and never used it or they've quit on themselves so many times. So not only do you build know, like and trust with, they begin to know like and trust you, you help them build belief and confidence that they can trust themselves. Because you've already put them in momentum. They're already taking action. They're like, wow, I'm actually taking action. And so to me, the greatest gift and my challenge model does is it doesn't just give people fake hope in themselves with rah rah. You know, beat your chest pounding music, like that's fake HYPEE motivation that goes away in 10 minutes. Yeah, I actually am helping people get real belief in themselves because they've earned it by showing up for three days, five days, seven days, doing small little actions sticking small little steps, but at least now they're in momentum an object at rest stays at rest. But an object in motion tends to stay in motion bro, I can talk about this for next 15 hours. But this is just a little bit of the a little bit of insight into the core principles and values that make this all work
Eric Beer 14:12
Dude, I can't even come on in the amount of notes I'm about to take it right now. Like I feel like I should pay you for this conversation on your like legitimate this I mean, this is insane. Truly like wow, so much value already. Wow. Yeah, dude. I mean, it makes so much sense right? Because at the end of the day, people are out there trying to push things but they haven't proven anything yet. They haven't shown why you should buy something so it makes so much sense that if you spend three five days with somebody one you can figure out if you don't like the person then don't buy right but if you do like the person then to buy because you don't want somebody that buys and then they're annoying and complaining and you don't want their money anyway you given it back right it's just going to bother you ruin your day ruin the whole program. So like, you want to be with me? I want to be with you. Let's do it. You know, and like, I love it, man, I think
Pedro Adao 15:05
Let me just hit on that real quick because people don't... I do not talk about that enough. I have one of the I know, I have one of the lowest refund rates in the industry. I know that my communities are some of the if not the most engaged, because people that aren't supposed to be here, don't buy, because by day one set, look, I'm not, I'm clearly not for everybody. I'm very loud. I'm very, you know, I've got this a very unique package, right? Like, just, I am definitely not for everybody. And so the people that go like, Oh, dude, like, No, I guess what, it's all good, then move on, then they just don't come back for day two. But there's some people that are like, this is my guy, man. And so guess what, like onboarding, customer retention, customer satisfaction, the type of culture you can build is so cohesive, because you're, you're getting rid of all the people that never should have bought in the first place. And I mean, I don't talk about that enough, Eric, but you're very astute to pick up on that. But that is also there's so many benefits to using this. Again, guys. Look, I'm not saying you should be crazy like me. And like I've only done challenges like, I'm not saying do that. But I just I think you're completely nuts to not at least think about deploying a challenge as part of an overall marketing portfolio of different strategy. I just think I literally, think you are costing yourself potentially billions, if not 10s of millions of dollars. Without, without the One Funnel Away Challenge, Russell would have never scaled to his current level. Russell was stuck at 60,000 users the churn. He could not overcome the churn. He was spinning his wheels in the One Funnel Away Challenge, literally took him from 60,000. to now I think over almost 120,000 users, that one challenge alone, is what made the biggest difference. This is not me saying that that's just out of his mouth. And Eric, you probably heard him say the same thing. Right? And so like, I don't care if you're selling a physical product, info coaching agency, I just think you'd be crazy to not at least ask the question. How could a challenge work for me in my niche, in my industry? And again, you don't have to have it as the only strategy. You know, like, look for years in the game, I'm launching my first VSL funnel like next week, I'm launching of a simple ad VSL book a call. I've got like, you know, I've got my first you know, salesperson, we're going to train. Four years in the game. I'm now but so don't don't do that. But don't be Don't be crazy and not at least look at this. And if you do a challenge once a year, twice a year, I mean,
Eric Beer 17:55
they tend to Timo, don't make 35 million and then do an ad and create a VSL and then book a call program. No. Because
Pedro Adao 18:04
That's I mean, yeah, okay, I guess you
Eric Beer 18:09
Follow them up? It's a pretty good model. Yeah, you do it. Okay. You do it. Okay. Do you do it free or paid? Is there a difference?
Pedro Adao 18:17
There is different? Yeah. I mean, so I kind of really have pioneered the free, you know, like most of my challenges are free challenges. I've also run paid. I just have one of my mentee. One of my mentees just texted me, he just ran his seven, seven figure pay challenge, like I just got the Vox live like an hour ago. So Russell's challenge is that page challenge. Like, it's just think about, here's what I would say. They both can work. They both do work. Think about the objective. Right? Dean and Tony Robbins, Dean, G. intercoms just did a huge challenge as their affiliate launch. It was a free challenge. Why was it free? Because it's an affiliate promotion. Like if you're gonna have a bunch of people promoting and if you want to, you want to drive opt ins like crazy doing a free challenge, you're gonna get more opt ins. I'll also tell you, I noticed I've always made more money with the free challenge. Why? Because there's more people that get to see the offer. Right, I serve more people add more value. Now, I don't convert at the same level. And it might convert at 3% of opt ins of pay challenge will convert like at 10 to 15. But I'm not in this for conversion ratio. I'm in this to serve more people make more impact, create more revenue for the company myself, though I've always found that free challenges just helped me do more, serve more, give more love more create more value, which translates to more income but in certain niches. A pay challenge really, really does make sense and I think I have some great student testimonials of people that are running up a paid like Roland Frasier and when I, you know, I did design his challenge with him and his team to pay challenge he's done, I think well over eight figures now. So it's either one, Eric, I think, think about your outcomes objectives. And think about being strategic, a strategic, what is the main outcome. And also think about your niche, because in some niches free in some niches, if it's free, people will be like, at its garbage, right. So in some niches, there's like a premium type of, if your avatar, you know, will look down on free.
Eric Beer 20:34
But I feel like, though, like, if somebody does a free challenge, because listen, I'm all for free, in my opinion. If you're out there buying traffic, you need to get them into your world. So if you got 1000 clicks, you want to convert 1000 clicks, right? By putting paid I get why someone would do it, you put up a wall to qualify them ahead of time, because you don't want to work with the riffraff. However, based on what you just said, right? If you do a good job of showing value within those 3, 5, 7 days, even if someone comes in with this mindset of it's free, it's going to be nothing bah, bah, bah, bah, bah, if you understand your avatar, and you know what their pain points are, and you can now attack those pain points, you should be able to twist them from a nonbeliever to a believer, and that's the whole point of what a challenge is there for, right? And it sounds like they're not doing a good job. If they're not doing that
Pedro Adao 21:26
On a per se, or targeting the wrong, I totally agree. And you can do that on day one. If you if you know what to do and follow our frameworks follow, you know, follow up your day one could be like, whoa, like, I thought this was going to be just some cheesy webinar sales pitch like whoa. And and here's why I also do free almost always, I can I cannot tell you, Eric, how many people have who are in, I have a couple of I have a couple of like, I have like a 50k mastermind. And I've got some VIP stuff. I do one day stuff at my house. But I can't tell you how many of my, my best clients or become friends now. People, I've helped them make millions of dollars, who have probably given me 50 to 100k over the years have told me I if this wasn't free, I would have never joined it. Yeah, if you even asked me for $7, I wouldn't have paid it. And I'm like, oh my god, like $7 would have kept this person from giving me over 100k In the last three years, and they've made millions. Yeah, so that story puts the fear of God in me like oh my gosh, like, and I will and also tell you though, I have a big team now. And I'm willing to I am willing to endure the riffraff to serve more of my right. Fit client. I'm willing to just sorta and the fact is because I don't have a sales team. It doesn't matter. It's all one too many. Anyways, now the Facebook group gets a little chaotic, right? You got all these people in there. They didn't pay anything. And you got like people's spam in and people with all kinds of knuckleheads in there promoting themselves. And but so you're gonna you want to manage that a little bit. But Eric, you're you got him a man? I think you're absolutely right. And that's why just keep doing free, free, free, free free. That's kind of what really made my model very unique as well. Yeah, before I came on the scene, most challenges were paid. Right? Most channels
Eric Beer 23:29
Let me tell you like. So I'll tell you one reason why I can support, we just said from my perspective, is there are times where I don't plan on being a part of something. But if I see that it's free. I'll see my email. And then I'll start to see what they're doing. Because I'm hacking, what they're doing. But at the same time, when I start to see value, it kind of hooked me in. And there's been times where I did not plan on spending any time there. And I'm like, oh, that's interesting. Yeah, I'm gonna go check that out. And then I dive in. And all of a sudden, from what I never planned on actually partaking in now I'm participating in, right, where if it was seven books, I don't know if I would have paid for it. Not that I couldn't afford $7. But just, you know, it's like what you said, I'm not going to consume it. You know, go gifts. Some dollars away every time. Unless I'm hacking you. I'm not going to do it. So it does make a lot of sense for some people. Right? Wrong downside. Yeah, there's some free that you have some like riffraff like you said, but it sounds like you've figured out a way to get rid of those people.
Pedro Adao 24:36
Not really I just have figured out I just I just know what my end goal is. My end goal is to find more quality people and I if that means you know you were talking about your son earlier and and you know, in Proverbs in His book of Wisdom Proverbs, there's a little, He talks about and says, "No work gets done in a clean stable. " Which simply means a stable is not meant to be clean. A stable is meant to have horses, because horses pull things, but horses also crap a lot. Yeah.
Eric Beer 25:11
So I will tell you that it support. Listen, we're all performance marketers, it's all about numbers. So about when we're advertising media, we're buying clicks, we're trying to convert those clicks. It's really simple what you just said, Right? Free versus Paid, you're converting 3% on free 10% on paid? Well, you can get 10,000, free at 3%, which is 300 sales versus getting 1000 people to come in and pay at 10%, which is 100. Sales. So the math, if you look at that, you're doing a 3x. In those scenarios, based on just you're trying to qualify them ahead of time to get in which I get it I guess, I guess it sounds like it depends on what business you're in what you're doing it for me if I were to, and I haven't done it, and it sounds like I need to hire you to do it. Immediately. You start off with the free, you get people in. And then as you start to nurture people, and they see the value that you're bringing to the table and they're on your emails, etc, then I could see somebody rolling it out to an audience. That's not new. Right? So like if you're out there mass marketing, to everybody bringing them in for a people know who you are, they see the value I can see paid. But don't you solve that problem anyway? Because I know like I saw what Dean and Tony did, I've been through that, where I was
Pedro Adao 26:28
I was gonna say that
Eric Beer 26:31
To generate revenue off of the people coming through the flow by doing these upsells and downsells with VIP or whatever the value is that you're adding into the flow.
Pedro Adao 26:42
I was just about to go there. Like the reason why, what people don't understand Eric, I've, I've literally given presentations at biking live at traffic and conversions. I sell this to people who are marketers, and I can I know they don't understand it. And it's crazy. To me a challenge covers your entire value ladder in one move. Yeah, a free challenge. Um, that's my opt in. That's my lead magnet. I've never seen a lead magnet confirm better than a free challenge. Boom, VIP upgrade 37, 97 Boom, there's your tripwire right there and you put a immediate upsell, put some tripwire thing there. For us, it's all it's been a VIP offer. Or if you have a little mini course, boom, there's your tripwire, then you run your challenge, boom, you can make your core offer, sell your 497, 997, 2k, 3k or go right to high ticket book a call. Go to I have one of my clients whose name is Teresa. She's in the real estate space, she sells a $10,000 real estate coaching program to faith based females. I think it's like a $17 challenge or think about him, you know, that made me free, I'm sure in there. But they're booking calls, and they're doing like seven figures on the back of every challenge. Straight to high ticket. So the challenge literally helps you take a complete stranger, Eric, I mean, what marketing framework does this work? Can you take a complete cold as stranger and someone doesn't know you from Adam, and they can transcend your entire value ladder in five days or less? But data this framework does. That's how I was able to do this stuff. In times that kind of make no sense. Right? I can say most people that do my numbers have a sales floor, they got a bunch of sales guys. They're they're they they're they're not building a core business. They're just selling a high ticket offer 10k 15k 25k And beyond that, I look at my numbers of the day. It's crazy, bro, I have generated over like, I was looking at this history. I mean, like literally do like, I'm looking at this. I was doing some stats for some videos I made. I mean I have over 41,000 customers. Not to mention we build an email list of 300,000 emails, but like so these high ticket shops. Yeah, they're maybe they're, you know, I'm doing million dollar a month. Yeah, but for how long? You're paying a ton of money on in commissions. That's not even a real business, bro. You're that's that's a hustle. Yeah, there's no enterprise value in that that's a friggin hustle, bro. I mean, your best sales guy leaves competes with you, then you're gone, you're cooked and now you're all over again. Like, dude, that's that's about like building a real business. A real email list. A real customer base. I mean, 41,732 people are literally in the last row right there in the last three years
Eric Beer 29:34
have seen it and have given
Pedro Adao 29:36
it to me it's not about okay, pages are cool. It's like hitting against the concept. Guys, this is a tool to help you build a real breaking businessman. Not just like, you know, you know, anyhow, um, a little bit.
Eric Beer 29:50
Yeah, no, do it because you believe in it. You know what everybody needs it. So all right. So you do a three five day challenge on the front end you do either free or paid free. Do some sort of VIP upgrade, I'd imagine the VIP is like get the recordings or access to something.
Pedro Adao 30:06
Well, I absolves it's basically like, it's like it's almost like a lab. Like, it's like come on to zoom. Ask me questions. They'll be a couple of free bonuses, but usually it's been around more coaching, live coaching. It's, you know, ask
Eric Beer 30:22
You the challenge for an hour and then you could do like live coaching afterwards. And the people that are VIP can come back on now. It's genius. Yeah, I love that. That's genius. So you get some money, that's hopefully offsetting the media and the front end. And then..
Pedro Adao 30:37
It used to, used to offset it. It used to be dollar for dollar I used to.
Pedro Adao 30:46
Used to now it's not as mouths probably more like, you know, half, I got friends of mine who have big lists and don't do challenges that often their ROI positive on the front end, right. Like my friend Sean, my friend, Sean Cannell, I helped him with his. He's a YouTube guy. I mean, a lot of times he's liquidating because he has a big ass YouTube channel. So those guys are making money on the front end, because they have a lot of chart. I think when you and I can figure out, you know, some stuff, I think we might be able to liquidation and make fun and
Eric Beer 31:19
Crush it. But yeah, challenge to serve and to challenge is gonna crush now it's going to crush them. I have no doubt, we're going to do that. No doubt. So what do you recommend in regards to the timing of how long it should go? 3, 5, 7 days, 14 days, right? Russell's doing a 30 day challenge at one point, right? Like Dean and Tony did the five days. So how does that look? Like? What do you what do you recommend? It's like that
Pedro Adao 31:43
i Yeah. So I guess like I've kind of made the five day challenge famous. That's, but I will tell you, man, listen, like I don't think there's anything crazy magical about five days, I would say a couple things. One is what is the promise of the challenge? Because you can't you can't promise someone an outcome. And then and then not deliver on that promise. Right? So So for example, like, you know, if you're saying, Hey, we're going to help you launch, you know, your first funnel right now, you need 30 days to help someone build the funnel? Probably not. I have a funnel building challenge I've done before. I think it was like a it was a 10 day challenge. It was awesome. Okay, yeah, the reason why Russell's is 30 is because Russell has a software trial. So Russell needs you to stay engaged long enough for the free trial period to expire. So then your credit card gets billed and you don't call back to cancel. So be strategic with your outcome. How long do you need to deliver the promise? What are you selling? And I would say, do it as long as it needs to be? And not much longer? Right? I've done challenges that are three days, up to 31 days, I will tell you that doing anything that's like anything over 10 days is a meat grinder, you're gonna like I have friends of mine, you know, Elias, guys, Eric, like these guys run eight figure businesses. And then they do a challenge for the first time and they're like, exhausted, they're like, dude, how do you freakin do this, bro. Like, they're wiped out for a week. So it is a lot of energy cuz you're pushing a lot of enthusiasm and energy in your life and your instinct live live while also why it works so well. And I'm telling you like, I would not try to do if it's your first time running a challenge. I would think about a three or five day probably seven utmost. Get your sea legs get some endurance.
Eric Beer 33:40
So what does that look like? If it's a five day just a very high level framework? Want like I 12345? Like what is what is what is the theme of 12345 high level for any business belief, like I know believes everything. But I would
Pedro Adao 33:54
Sayin that, I would say that probably most of your people are familiar with like the webinar, right, a webinar framework. Right. And you know, Russell's, you know, kind of made famous his perfect webinar, the three secrets, right? So here's a very simple way to think about this, even though this is not how I thought about it. But to me day one is all about what and why, like, what is this challenge about? Who is it for? And why does this matter? So you have day one? Day one is like you're in a court of law, you are a prosecuting, you are a prosecution attorney, who is going before a jury to make your case, why they need to actually show up to this challenge, and be here all week. So whatever the challenge is about, like what is it? What's this about? What's the outcome? And then why is this the most important thing in their life this week, so they was all about what and why. Okay. So for example, when I did my movement maker challenge a few months ago, I talked about what it means to be a movement maker. Why if you're not a movement maker, or using at least movement maker marketing, you're going to be completely ignored in the marketplace that I made. I made the thesis if you're not using movement based messaging and marketing, like you have no shot at cutting through the noise, okay. And so that was my thesis and then in the nose day one I showed improved and use examples I talked to, you know, I talked about like this guy, the lever keen. Prior to this, you know, like this crazy prolific guy who just claims he eats liver all day, which is, I'm pretty sure that's...
Eric Beer 35:35
This is day two, on day on day to day one,
Pedro Adao 35:38
Day one, okay, I'm showing examples of movements and why they're so powerful as libertine guy came out of nowhere. You know, most recently it was this guy Andrew Tatum has now been cancelled. But he came on the scene with his views, prolific views about you know, he blows up, you know, Russell, wise Russell Brunson have FHL, Click Funnels, and everyone tries to knock him off. And it's not per se the absolute best software and yet, nobody has been able to really even make a dent because Russell has used movement based messaging around his software plants. So let's go through all these examples. So what am i I'm getting people to acknowledge that if I want to succeed in 2022, I have to become a movement maker. That's the only thing I want to convince them of day one. Okay. Then on day two, you start building now you know select for example, then day, day two could be secret number one. Secret number one, Amina moviemaker Sick Day Three instead number two and number three, okay. But and each day, you're just you're helping them understand the process you're teaching, you're training practical. This can't be just salesmanship, you have to give them real value, and give them assignments. And you also need to be overcoming those objections, and helping them build belief and confidence, right. So you know, and this will, what day two and what happens on day two, and three will vary. But day four, you're now training and opening the cart. On day four, you make your offer, it's a soft pitch, not a hard pitch. Hey, guys, the challenge ends tomorrow, many of you have already asked me for what's next, you would have been loving this. And hey, if you're loving this, and you want more, here's how you get more bone. I want to invite you into blank blank blank. And you're gonna and then you do your stack, do your stack, do your and you're gonna get this and 10k here and stack and this and as a special challenge only offer me on these couple of bonuses, these bonuses go away Sunday at midnight. Okay? They find it's your last day, you wrap the whole thing up, you now you now you read pitch. And now you're selling because like guys, this challenge ends today, it's all over like this, the cart is open through the weekend only. And when it's gone, it's gone forever. So that's kind of a just a simple, it's, you know, overarching framework, a lot of this stuff, if you if you've ever done a launch before or been part of a launch, right? That whole cart open cart closed cart stomped down. We we've integrated, you know that whole concept into our challenge framework.
Eric Beer 38:19
Are you going... so in the pitch, this isn't going to a salesperson. This is going to run out to a funnel their sales page? So are you doing it where you're getting them to maybe sign up for like 997 to 97 and then trying to upsell them into like a 20 30, 40 $50,000 program? Going right to the 25?
Pedro Adao 38:38
No, no, no, no, no, I always tell my core offer 997, 1k to 3k. I don't have a.. I have... I have some high-ticket offers. But I'm not running a high-ticket business. Because.. I don't believe a high-ticket only business. I just personally my view that that would not fulfill me because I know there's so I want to just serve more people than the ones that can write a check for 25k. And I think a lot of people I think that industry is going to go through, I think there's going to be some shifts and some challenges in people who are only selling high ticket. I think a lot of that, I think a lot of people that are selling to should not be spending that kind of money. True. I mean, I think if you're brand new in entrepreneurship, you're dropping 25, $35,000 and you're brand new, I think that is and is that... I don't think... I don't think that's the first place you start in our industry. That's just my personal viewpoint. If that's no, this is America capitalism, you do you, but I just I think that's that does not line up with my ethical and moral compass. I want to serve a lot of people. I also know I've done the math that the bulk of my profit comes from I higher ticket programs. So I understand that like you can't you know like I didn't get I know I'm a for profit. I'm a for profit entrepreneur that wants to make a ton of money too. So I did my model is.. I do free running upsell, or offer 997, 2k, 3k love on them, serve them give them crazy value, then a couple times a year, I'll do a big live event. And then we'll open up enrollment to our, to our 10k... 10k coaching program. And super simple, super clean,
Eric Beer 40:29
And the results that they were getting the promise on the end. So like, if you're a movement maker, for example. Do they work? What do they what do they come away with? After day five? What are they feeling?
Pedro Adao 40:40
By day five, I've helped them determine one, do you actually want to be a movie maker or not? And if so, I've helped them. I've helped them determine who are you want to be a movement leader to? You're not called to the world? Who.. who can you... who do you want to serve? So I take him down to which you know, we would call like a market selection or niche conversation. So I'm helping people identify where do you want to who? Who do you want to be a movement maker for and to help them pick a market. I help them. Really I talk about micro niching down. Right, then I help them determine what's the promise? What's the... what's the every moment maker is like a modern day Moses. You're taking people from this hell, this you know, Egypt captivity, they're in the problem land. Do you want to take him into the promised land? Well, then what is this promised land? I call that the journey of transformation. What... which aka is kind of like an offer. So I'm helping people get clarity on who they want to serve, what their offer actually is. And then. And then on day four, well, now you've got to promote and market your movement. Well, guess what the number one marketing framework of movement makers is -challengers. Then I taught, then I showed them that. And then Friday is all about the number one objection people have as well. How do I get people to show up and then it's all about traffic, they find is all about traffic and how to get people into your challenge. So that's my moviemaker framework. It's freaking awesome.
Eric Beer 42:17
Love it. Totally. Yeah. Because you're teaching them how to get to that point. And then you're showing them, hey, you just went through what you should be doing for your audience. And now let's get you there. And let's go do that for you.
Pedro Adao 42:31
And then the offer and my challenge framework, I don't just teach challengers, I help people actually refine their niche. And that should you know, micro niche. I have a ton of, Evan Pagan who has been around this game forever, I've worked, I worked with Evan on several calls and consulted with him on a lot of things. He's called and got input from me over the years. He's like, bro, everyone knows you as the challenge guy. He's like, he's like, I think you're one of the most. He's like, he's like, honestly, when I call you, it's to talk about offer questioning goes, you're one of the most brilliant offer guys I've ever seen in my life. You know, and, and so when I do the answer, so I teach off my version of offer creation.
Pedro Adao 43:11
Yeah, you know, all that's just part but obviously, the challenge model is like people come to me for... listen, you're gonna have a great challenge. If you don't have... if you don't have the right market, right offer, and you're gonna matter. So you really got to have, it's not like, it's not just this one thing. And that's why this is so freakin hard. Eric, it's, yeah, you got to have a couple of things. To pull this off, you got to have a good market, you got to have a great product and great marketing strategies. One isn't like a three-legged stool one by itself don't work. Yeah, so I help people get all what they need to actually really succeed and crush it as my thing. It's like to crush it with challenges, you're going to have those three pieces all working. So we do all that and our framework and our training and our coaching programs. And that's why we have insane results. I mean, like I'm putting my students I put up my students results against anybody in the space because we're just we're not just thinking a little silo, I'm giving them all that they need to actually pull this off.
Eric Beer 44:08
So I have so many more questions. It's we've already Damn it. We've already gotten an hour and I could be talking for another 10 hours more or less question. Do you ever give anything away for free any sort of swag or anything like that when you use challenges or anything like that? Or badges or results?
Eric Beer 44:24
Yeah, we do we use badges. I actually, I actually, that I wasn't doing that and then I... that's a little thing I picked up from one of our other members and category King she was doing bags that's cool idea. Yeah, I'm working on a box with a guy also in Russell's community guy named Mark who does these boxes. So that way, when you upgrade to VIP, you're gonna get physical box with some stuff in it. So there's... there's what I love about this framework Eric is literally as a... as a... as an artist. I see myself more as an artist, creative, I play music, I play bass. This challenge framework is like a white canvas I can live, there's so many nuances and levers, there's nothing this framework can do. And I know that sounds like the most hypee BS piece of crap that a marketer could say, but I'm telling you right now, with all sincerity, this framework is... so there's so many nuances and levers, there's really nothing you can do with this framework. And I.. and as much as I've done with this framework, Eric, and I think I've only deployed, not even 20% of what's possible. I think I'm literally just...
Eric Beer 45:36
I believe that. I thought from being around you and talking to you, and the wealth of knowledge you have in that noggin of yours. I truly, truly believe that there's so much more there. I don't think you even know what you're going to say. And it comes out. I mean, I've got notes of notes and notes from just sitting there talking to you. And anybody listening to this should take out a notebook and just replay it 14 times until they actually understand the value that you're giving away right now for free, which is so so amazing. So I'm thankful for that. And I know that I've taken a lot of time. So first off, what is it ChallengeSecrets.com/eric? Is that where they go to… to find you?
Pedro Adao 46:16
Yeah, yeah, go there. I'll you know, obviously, like we're friends. And yeah, I'll put a little... I'll put a little goodie, it'll be something that will be very awesome. At that link when you go there. It'll be if you go surprise. Yeah, it'll probably be either in our giveaway, like my my five-day challenge worksheet, where they can actually map this all out a little or a little training. Let me something really awesome. That means something that it'll mean something that literally people have paid at least $1,000 for or more. Just because you know Eric, you're a friend. You're gonna want to go to challengesecrets.com/eric and grab, grab whatever out there, which will be amazing.
Eric Beer 46:57
Yeah, I love it. That's so so awesome. And I need to do a challenge survey to challenge let's do it right after this. I'm ready to roll with you, buddy. Let's… let's take over the world.
Pedro Adao 47:10
One challenge at a time roll. Let's conquer the world. One challenge at a time.
Eric Beer 47:15
Appreciate you, man. You rock. Thank you so much.
Pedro Adao 47:18
Oh, it was great, man. Thanks for having me.
Eric Beer 47:20
Would you like to learn how I built my business using other people's money? If so, go join my 21-Day Challenge at performance marketer secrets.com. I look forward to meeting you and welcome you into my family. And remember, results don't lie. But the people who don't have any. Thanks for listening!