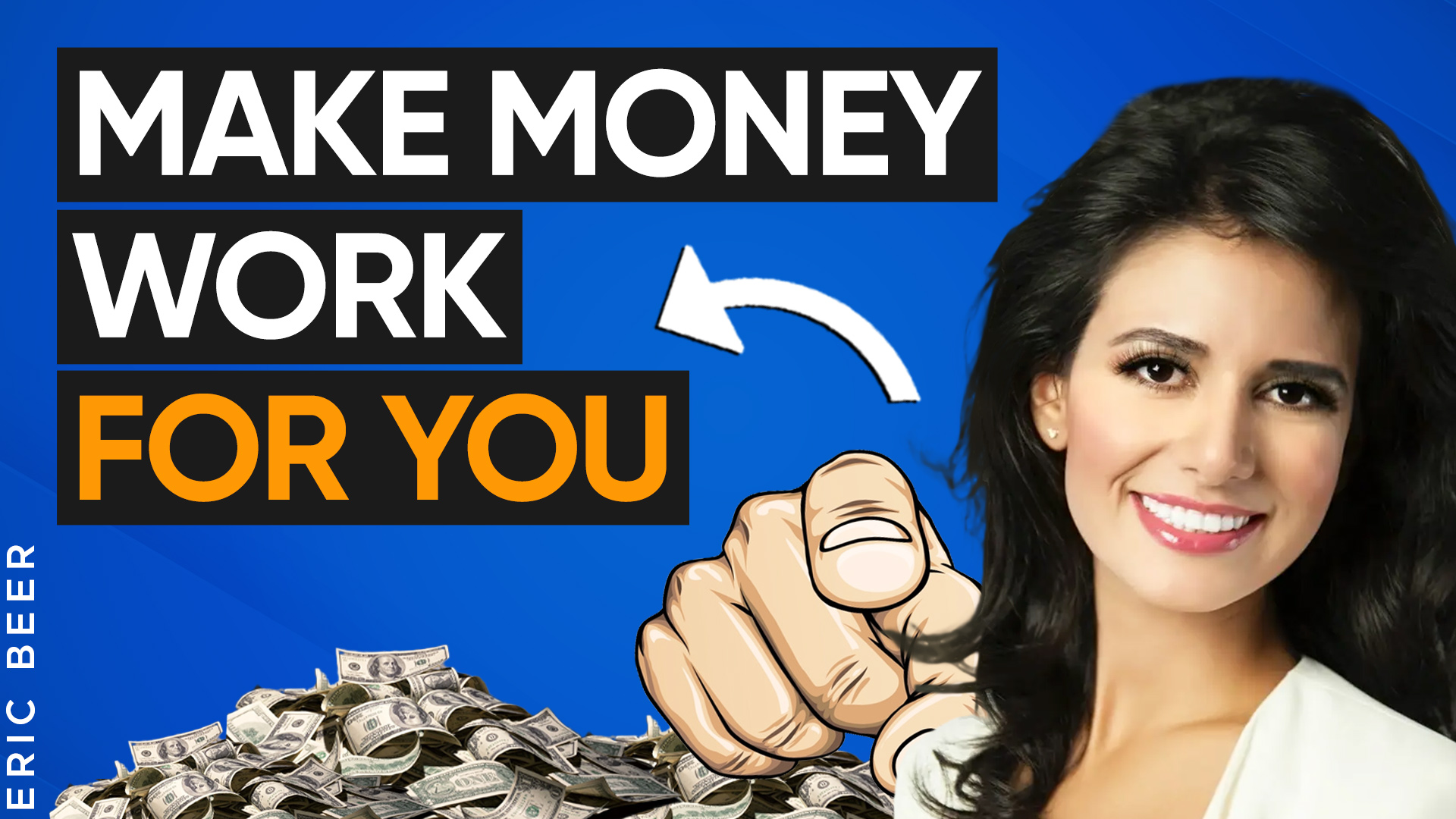 14 Jul

Invest Diva's Journey From Rock Bottom to a 7-Figure Business

Are you tired of working constantly and having nothing to show for it? Do you feel stuck with your financial situation, like you just can't get ahead? Are you ready to take control of your financial future? Do you want your money to start working for you? 

Well, I cant help you with this. 

But I know somebody who definitely can! 

What's more – that amazing person is here with us in today's episode of Performance Marketer. You've probably had a chance to see her on TV. When the markets are crashing, or they are going really up, my guest is there to comment on the situation. 

Ladies and gentlemen, today I'm talking with Kiana Danial, aka Invest Diva.

Her mission is to inspire others and help them create generational wealth while having time to spend with their families. She has a whole team of people who help moms, women, and entrepreneurs, in general, take their financial futures into their own hands. 

In this interview, Kiana shares some of her secrets, frameworks, and strategies to invest both in yourself and the markets.

Tune in for this episode and find out:

– how she started her entrepreneurial journey after she hit rock bottom

– how you can start investing in your future even if you have only $100

– how she wrote a book in just two days

You really don't want to miss this one!
I Got Fired From Wall Street
So, how did the Invest Diva journey begin? 
Kiana actually studied electrical engineering in college in Japan – and she was often the only girl in the classroom. That's when she started noticing the absurdity of seeing things from the male-female perspective.
Because she realized she is pretty good with money, although she is a girl. Actually, the first serious thing about the money she made during the time of the Great Financial Crisis. Her money was denominated in Yen, and she compared it to a Dollar and saw a pretty good appreciation. 
After some time of researching and asking around, she came to a Forex broker and stashed some cash in the Yen/Dollar trade. And she made about $10k in a few months! After being here and there, she went to work at one of the largest Forex brokers on Wall Street. 
That was like all her dreams came true. However, after some time, she realized how shady they were. It was against her principles, and she wanted the team to change. However, they weren't willing to do that, and she got fired.
It was like a perfect storm for her. At that time had no money, her partner had left her, and she had no place to live. But she didn't give up. She still had a dream of starting investing and making serious money. 
But first, she had to make some money to start. So she started teaching English online and staring improving her skills. Soon it turned out that being fired from Wall Street was the best thing that could have happened to her.
You Don't Need a Lot of Money to Start Investing
When Kiana Danial founded Invest Diva, she wanted to help moms to control their financial future. However, soon she expanded her business to more than moms because we found out that a lot of people needed to be in charge of their financial futures. 
So, in Invest Diva, they teach you how to become money managers – they understand where you stand financially, where you want to go and how to get there. The Invest Diva team helps you achieve the goal through a lot of financial literacy and investing training.
Also, they teach people how to increase their income so they can invest more. As Kiana explained, it's not just about how much you make or just how much you invest – it's both things. Because somebody can make a million dollars and be broke. 
On the other hand, you don't need a lot of money to start investing. Literally, you can have $100 and take $10 of it to invest – you're building your wealth. The only important thing about smart investing is that whatever you make, your goal is to keep it and then try to get that money to work for you over time. 
It's like building a bridge. We don't have much money, but that doesn't mean you shouldn't start saving/investing.
That's how she did… and does all the time. 
Addicted to Growth 
When Kiana started earning, one of the first things she spent money on learning how to read off a teleprompter. (She knew she had to get her face out there in some way). As English was not her first language, she needed to take that course so that she could speak without her notes. 
That one investment in herself got her to get a job back on Wall Street as a reporter on the New York Stock Exchange. Then she was surrounded by all the investors again and got back into the game. 
So she started investing again and increasing her income little by little. Of course, there were periods when she was making mistakes and losing money, but she managed to build something she called the wealth ecosystem. 
What does it mean? Every time Kiara goes to the next level of income (from $0 to $500, or from $500 to $1000, or $1000-$10,000…), she repeats these three things: 
1. learning an income-producing skill
2. increasing her income by doing this thing
3. investing that income 
Then she repeats the whole process at the next level. Then, it eventually becomes an avalanche because you keep growing and growing… and become addicted to growth in a way. 
And once you get addicted to self-growth, learning becomes the joy of life, and money is just an amazing bonus.
If you tune in for the full episode, you'll be able to enjoy so vibrant yet valuable interview with Kiana. Every sentence she says is so fun and so valuable – make sure to check this episode out!
—
If you have any questions or you want to suggest a topic for the podcast, shoot me a message on social media or in my text community (917-636-1998) and let me know!
If you'd like to get bonus Performance Marketer content, sign up for my SurveyDetective VIP waitlist!
🕵️‍♂️  Sign up for the SurveyDetective VIP Waitlist HERE
I'm looking forward to hearing from you! 
See you next time!
Listener Love…
Warning! ⚠️

by Boz46747 from United States

Wear a helmet when you listen to the podcast. Eric will leave you feeling like you can run through brick walls. In all seriousness, this podcast is the absolute best!

Awesome

by Nevareze William from United States

Very interesting show.

FANTASTIC!!!

by cucklord101 from United States

My life changed after I discovered this podcast, 100% the number one on the platform.

Great Podcast !!

by Olivia Cousta from United States

I listen several days a week and am excited to have taken action with my first few steps. Thanks Eric!

Best Podcast

by faz12548 from United States

Thanks for everything. This show has been an amazing resource.

My favorite podcast

by Alison Riah from United States

This is my favorite podcast. I look forward to every episode and share it with everyone I know.

Awesome!!

by Brads Hook from United States

Love this show

Inspiring

by stevie h b from United States

Eric's energy, wisdom and experience get me pumped up to do more.

Eric changed my life, thank you

by Nicole Aliba from United States

Anyone who has a chance to listen, do it. Subscribe, download and listen. Eric is authentic, he truly cares about the people he comes in contact with. I know eric, I've tried to be around him and learn from him any chance I get. He's been successful in every stage of his life. Getting the opportunity to hear from him direct, how he thinks, how he goes about achieving his success, his strategies, his tactics, his outlook on life. I'm thankful he started this podcast and I'm thankful I get the chance to learn from him. I have no doubt the lessons he delivers each and every episode will help me continue to be succession my journey. Thank You Eric for making an impact on my life and making me realize I'm capable of so much more than I ever realized. Your support fuels my success. Good luck with the podcast!

Wholly Cow!!! Eric Is The Real Deal!!

by Supreme Dragon Slayer 69 from United States

Seriously.. Affiliate Marketing has been around for a LONG time.. However, it's always been associated with scams, and fly by night marketing tactics that are shady l, illegal or unethical at best. Until now. Eric runs his entire business (which is ultra successful btw) the same way he runs his life.. On pure integrity. Finally, a podcast that is teaching Affiliate Marketing based on being.. Ethical and Transparent. But the best part? This podcast is soooo much more than just Affiliate Marketing.. it's about running a successful business and successful life. So far Episode 3 is my favorite and I look fwd to each episode as soon as it comes out. Highly recommend this to anyone, regardless of where they are in their business!! Straight Gold Beb!

Dave

by Rothbone from United States

One of the best podcasts in a long time. Very insightful, had me at the first 2 minutes kept me for entire podcast. I am a entrepreneur myself and found it very interesting.

Eric Beer is a genius.

by Raera29 from United States

I've only briefly met Eric - but listening to his podcast (as well as his YouTube videos) - it's clear to me that he has an in depth understanding of how marketing should work. Brilliant podcast!!!

Beer podcast

by Bghbhhhggghugyhjjgtjporws from United States

So excited to get more info from Eric Beer to help further my career.

Great Stuff

by Dr TBA from United States

I have been a business owner and entrepreneur for over 25 yrs. I found the information both interesting and informative. I am a fan! Dr Todd Askenas

This dude is the real deal...

by gossjoh1 from United States

I'm in the internet marketing space and have heard about Eric Beer from other entrepreneurs and it's always about how much he crushes it. Over $100,000,000 in revenue... no joke. I had the good fortune to meet him this weekend at an event and he couldn't be more humble and genuine. Just listened to the first episode and it is awesome! Can't wait to learn and grow from you Eric and thanks for sharing your wisdom and experience with all of us!!

Awesome

by Archmatic from United States

Thank you Eric for all your motivation and confidence! This is a must listen. Eric is always on his game and ready for a challenge!!!'

Informative and relatable

by srg1113 from United States

I've listened to the first two episodes and found them useful and entertaining. Eric gives a lot of background to how he got to where he is in his career and the challenges he encountered and overcame along the way. He also shares his knowledge in a way that's easy to understand and would be useful both to people new to Internet marketing, and to people like myself who have some experience but are looking to expand their knowledge. I'm subscribed and looking forward to future episodes.

Outstanding!!!!

by casino exec from United States

This is an excellent podcast for entrepreneurs in any industry. Hearing Eric interview and discuss proven success stories is like getting a motivational fix within 24 minutes. Can't wait for the next episode!!!

High Five

by chris drazek from United States

This is good! Guy is well known industry veteran. In the age where it's hard to get 15 minutes with someone like that on the phone, these episodes have a permanent placeholder on my calendar. Well done and keep up the good work!

Amazing

by Rtfdghf from United States

Walked into the office inspired and motivated! Great listen.

Just discovered a GOLDMINE of information!

by ericamerica from United States

This is next-level marketing that EVERYONE needs to know. SO much value here! This is information people would be willing to pay BIG $$$$$$ to have, and he's just laying it all out here.

Insightful

by lonestar1818 from United States

Incredible insights from one of the best!

Entrepreneurial Gold

by girlfriendwithnutallergy from United States

This podcast is amazing an a must have for anyone looking to take their entrepreneurial endeavors to the next level. Whether you are interested in becoming involved in affiliate marketing, or are just a student of life looking to learn about one of the largest and least discussed industries, this podcast is for you. Eric makes his passion for entrepreneurship available to all with this podcast, and for that reason it is a must listen.

Knowledge bombs!

by Sheree Trask from United States

Eric is a wealth of knowledge, not to mention, incredibly humble! He's got the proof to show that determination, grit and perseverance pay off... and I love that he's shedding light on the world of performance (affiliate) marketing with tangible tools anyone at any point in their online journey can apply. Thanks for all you do, Eric! Excited for more!!

As Smart As they Come

by Lgoldberg1976 from United States

Eric Beer is a tremendous listen. His story telling and motivation have already driven me to work harder. Can't wait to hear what he has to say next.

Great content

by Sensei Victoria Whitfield from United States

Eric is a great guy, gives from the heart and is a wealth of powerful, profit-positive information. Rock on, brother!

So informative and easy to understand

by bergbusiness from United States

If you are serious about starting in this business this is the podcast to help kickstart your career. I highly recommend tuning in.

Powerful

by reebcire from United States

Never realized how mich money performance marketers make without taking much risk. Get excited to learn more

Eric Nailed It...

by Mark Duke from United States

You do not want to miss out on this podcast. Eric is absolutely brilliant at his craft. A MUST listen or anyone who is wanting to ethically up their game in the business + affiliate marketing space. Cheers!

I loved this podcast!

by DPG...123 from United States

I just listened to this not knowing what to expect and it was FANTASTIC! I am hooked and can't wait for more episodes. Looking forward to learning a ton from Eric 🙂

Eric's trainings will up-level your life!

by SwayBuckley from United States

Eric's level of transparency and REAL value is not only rare but transformative! Don't sleep! He's the real deal!

Got me hooked from the start

by Doc bus from United States

Hearing Eric's story and why he is looking to share his knowledge of starting a business was so motivational. Looking forward to hear what he comes out with next. Hoping I can use his coaching to take my own life and business goals/ideas to the next level.

Eric is a genius!

by Golden Oracle Ministries from United States

I had the pleasure of meeting Eric Beer in a high level mastermind that we are both a part of. I must say that every time he opens his mouth marketing gold falls out! I've made millions both online and offline, so when I hear someone talking about marketing I'm not usually that impressed, but with Eric I'm beyond impressed. I'm blown away!!! Learn from Eric, do what he say and watch your business grow.

Excellent

by JLRPS22 from United States

Very motivational!

Awesome content

by NickTheGreek83 from United States

I don't normally write reviews but this is a must listen for anyone considering starting a business. Eric thank you for taking the time to give away some of your secrets! Look forward to future podcasts.

Legend!

by Daxy111 from United States

SO excited for your content to come. You're advice and results is authentic which is rare now a days!

*****

by acrygvbh from United States

Fantastic relevant info !!!

The real deal

by Erin_Verb7 from United States

Eric Beer is one of the smartest media buying minds I know. Take this chance to learn everything you can about affiliate marketing from him. He will teach you an ethical way to make your life and your family's lives better through affiliate marketing. He's the real deal.

Genius marketing knowledge

by Nick349731 from United States

I can't wait to continue to learn rom Eric! So skilled and such a genuinely good person too. Keep putting out the great information Eric!

Great story and great info

by R-Rot from United States

This was a very interesting podcast. It was honest, informative and motivational. Eric has a great story that, everyone who is interested in starting a business, should listen to. Highly recommend!

Amazing

by Billion Dollar Cowboy from United States

I can't wait to learn more!! So so good!!

Awesome

by Eric X 2 from United States

Eric Really enjoyed listening to this. Keep up the great work!!!

Let's Market!

by hjdvikes from United States

As someone who has networked and marketed more over the past 2 years than ever before in my career, this Podcast is an absolute MUST listen for me. Eric makes it easy to listen, learn and apply.

Invaluable information!!

by lpro1111 from United States

Invaluable information. Can't wait to dive in.

Great information, tons of useful tips

by jonnygal77 from United States

These are great, so much useful information that I can use immediately and effectively. Thanks Eric

Great listen

by Xtra Medium from United States

I love listening to Eric's podcast on my way to work. Looking forward to applying some of these principles to my career.

Definitely worth a listen

by SBS776 from United States

I have had the pleasure of working with Eric and this podcast is a roadmap to success. He is a professional with years of experience and delivers results

Game Changer

by Jay Heydt from United States

Eric Beer is a game changer for your business. I had the privilege over the summer of taking an online marketing class with him. The daily interaction with Eric made me believe anything was possible as well as opened my eyes to an entire world that is online that I was missing. You will learn and earn with Beer. He is one of the best business coaches out there!

Performance at its best!

by Shm722 from United States

Eric has great ideas and insights!

Listen to a visionary....

by RobH60 from United States

Eric is a genius and visionary. Always looking to get ahead through hard work and drive to success yet he is super down to earth and willing to spend the time to share the secrets of his success with others.

Finally, coming out to teach the world

by RogerSmith! from United States

I've known Eric for quite some time and he has been the guy who is quietly CRUSHING it. I'm glad he is coming out to the masses to share all his knowledge!

Can't wait to dive into these!

by Arushi-315 from United States

I can't wait to learn from Eric so I can level up my marketing!
Transcript…
Read Full Transcript
Eric Beer, Kiana Danial
Kiana Danial 00:00
My people are entrepreneurs or moms so ever like I am people who love dancing. People who are fine to allow like really good positive energy, good outlook, they know they can do it. I don't work with fun suckers. Like if you're a fun soccer please. Like I can do fun suckers. Like we're just goofy, I'm fine. And we kind of I mean, if you see my TikToks, you know, like, I'm just silly and goofy, and I get a lot of trolls. And I know like, instantly like, hey, like, Dave, your kind of picking up me because I'm dancing and talk about investing, then I'm not for you go listen to CNBC.
Eric Beer 00:36
I spent the last 17 years building my eight-figure performance business without using any of my own money, working with some of the most brilliant direct response marketers in the world today. Now I'm looking for entrepreneurs to join my affiliate army built on ethics, transparency, and good old hard work. Join me to change the perception of how people view the greatest business in the world, affiliate marketing, and follow along as I learn, apply, and share performance marketing strategies, working with some of the brightest people on the planet. My name is Eric Beer, and welcome to the Performance Marketer podcast.
Eric Beer 01:17
So, give me like a quick like to minute who you are, what you're about people that don't know who you are, where you've come from, and things you've overcome to get to where you are today to Invest Diva.
Kiana Danial 01:29
All right, so my name is Kiana Danial. I'm the founder of Invest Diva, soon to be wealthy, but we're expanding Oh, and we help people to control their financial future, we actually started out with moms. And now we're expanding to more than moms because we found out that a lot of people need to be in charge of their financial futures. So, what we basically do is, first we teach you how to become your own money managers, I understand where you stand financially, where you want to go and how to get there. We do that through a lot of financial literacy training through a lot of investing training. But then we also teach you how to increase your income so they can invest more, because it's not just about how much you make, it's not just about how much you invest is both things. It is both things, somebody can make a million dollars and be broke. But we don't want to do that. So, that's why we that's what we do at Invest Diva. Love it.
Eric Beer 02:21
Love it. And the other thing, I think that's really important that at least I run a past and I'm listening, I'm no financial whiz, I love crypto, I love investing I've been in that world, I certainly wouldn't say you listen to anything I tell you. But the one thing I noticed is, a lot of people think that to invest, you need to have a lot of money. And I always try to explain to people, it doesn't really matter how much money you have. It's just if you have 100 bucks, if you start investing $10 of it, you're building your wealth, your building, whatever you make the whole goal, this is ultimately what my thought process is, whatever you make, your goal is to keep it and then try to get that money to work for you. Right. So, over time. It's like building a bridge, right? It's like over time, like, you know, so we don't have a lot of money. But that doesn't mean you shouldn't start saving right all the time.
Kiana Danial 03:08
Yeah, 100% it's time in the market, timing the market, make it work for you make it have babies,
Eric Beer 03:14
you came from Wall Street. You're on TV all the time. You're How does that happen? By the way? How do you how do you get all these appearances on television,
Kiana Danial 03:22
that you need to have a book, the moment you write a book, doors open on TV now, I'm not saying you have to be on TV to make a lot of money. It is great exposure it gives it adds to your credibility. But to be honest with you, it doesn't really add to the bottom line. It's just for credibility. I like doing it you can become a millionaire or even a billionaire without going on TV. So, if you don't like that, but that the way that it happened really is because I write a lot of books. And every time we write a book, you get a push, and you have to push it. It's not like the publisher does it for me. I was one going after it. And then you start becoming like it's like an it's like an avalanche. Right. So, like you get on TV once and then you tell the other TV people. Hey, I've been here. Do you want me there? So, it's just like it grows like that?
Eric Beer 04:10
Yeah. So, can you give us like a brief history of what happened on Wall Street and how you went from Wall Street like the Wall Street world the great unbelievable everybody. You're in Wall Street, you're in a hedge fund. Oh my god, like it's the coolest thing and then the people that are like, man, it's not that cool, but I liked that people think it's cool. I remember when I was in a hedge fund, you're like, I love that people think it's cool and a hedge fund but I hate it. I just didn't like it. You know, like what happened with you and you're in this world of how your journey was from this, this sell side by side to coming into becoming an entrepreneur and teaching other people. Oh, I
Kiana Danial 04:44
got fired because I definitely thought it was cool. It was a dream come true. I wasn't I had only heard about New York about Wall Street I only had like read about them or saw them on TV. Like I was in Japan before that. And then I was like, Oh my gosh, I gotta like, for me Wall Street was Hollywood was like, Oh my gosh, if I can just walk on Wall Street is like, ah, such an amazing place to be. Once I got the job and like, oh my god dream come true. And then yeah, a year later Oh sad
Eric Beer 05:24
where were where were you working?
Kiana Danial 05:27
I was working at a broker that in fact no longer exists because the SEC went after them. And they were doing some shady things. So, I was at a Forex broker. That's what I got exposed first into the trading investing world. And I thought that's the way to do it. I got lucky I made some money on it. And then I found out that it's actually not the way to go. But that's funny because people are like, well, you don't trade Forex. Tell me Tell us how to trade Forex. My first book about is about forex trading, so people get confused. But that's how I got exposed. That's how I got started. And then, you know, you're, you're always growing. So, I learned that it's not the best way to go.
Eric Beer 06:06
So, explain what a broker is just so people can understand.
Kiana Danial 06:09
So, broker is basically a place or person or a company that facilitates gives you access to the local market, whatever that market may be. So, it could be foreign exchange. So, what a foreign exchange market Forex is, is where you can trade the US Dollar versus the Japanese yen or euro. You can see brokers when you go to the airport, and an International Airport, and you want to exchange your money to the money to the currency of that country. Now that's a Forex worker. When you're trading stocks, you're going to need access to a stock broker. Again, stocks are traded on an exchange or the New York Stock Exchange, and then an ordinary person like you and I typically wouldn't have access to that. So, brokers give you access. They're the middleman between you and the end goal. Now cryptocurrency is a little bit different because cryptocurrency the whole point is about, like taking out the middleman. So, when you typically want to buy cryptocurrencies, you don't go to a broker, although brokers now do have that available. But you want to go to the exchange directly and purchase your crypto from the exchange directly. So, that's the cool thing about cryptocurrency. That's the reason why I got into it now, as well as not only the only thing that I do is one of the things that things that I do. Yeah, that's what a worker is. It's the middleman.
Eric Beer 07:30
Yeah, so you've been giving advice to people on how to invest their money.
Kiana Danial 07:34
I don't give advice. Oh, hi. I give education.
Eric Beer 07:39
Education? Well as a broker isn't the brokers job to ultimately take a person and invest their money in some capacity to get them some ROI.
Kiana Danial 07:49
There are some brokers like that as well. So, the broker that I used to work at was the platform it was they wouldn't trade your money for you, they would just give you access
Eric Beer 08:00
to Charles Schwab or
Kiana Danial 08:02
TD Ameritrade Fidelity. They are all Robin Hood public; these are all brokers. And that was a Forex broker that I worked at. But sometimes a broker can also be like a real estate broker like workers who can see brokers over the financial industry.
Eric Beer 08:17
Okay, so you get you get you get axed. You're like freaking out your dream is over. Because you've been working your whole life to be on Wall Street. So, what happens then like what your you're at your lowest and now what happens?
Kiana Danial 08:29
Oh, I went lower than that. My boyfriend that I thought I was going to marry broke up with me that I ran out of money to pay rent, know what, like when things go well, and thing goes down, everything goes down. So, perfect, struggling low and low, a little low. And then when I heard when I had the opportunity to hit rock bottom, which I really think it's a blessing. Like sometimes you really have to hit rock bottom notice, okay, there's no lower than this like to get back up. Like, you think yep. So, that's when I was like, Okay, I'm gonna go my own way and the whole thing. I was like, Okay, I'm gonna take things in my own hands. I don't need a man I don't need I don't need a Broker; I need a company. I'm going to do things my way. And that's when I started. I was like the fact that how this idea came to me that initially, I only wanted to help women to take control of their financial futures, because there are not enough women on Wall Street and I also come from an engineering background. I was always the only girl in the room. So, I was like, this is just like, stupid. Like, why is this man female, male female thing. This is like everybody needs to engineering or whatever. But embezzling money has no gender like everybody needs sanative buddings invest. So, that's how the idea came about. And it took me years to actually like, get to the place that I am today. But you know relentlessness.
Eric Beer 09:54
So how does that happen? You go from rock bottom, you've $0 And I've seen you and your TikToks and your So, fun. I love what you do. It's so it's so entertaining, you post your accounts of millions and millions of dollars that you have. But at some point, you had zero. So, from zero to where you are today, pink the like a little bit of a picture in between on like, like someone that's in that situation today because I guarantee you there's somebody listening, that's feeling as you were, what do you do? Like what did you do? Like? It sounds great now, but what do you do? How do you get on $0?
Kiana Danial 10:28
Absolutely. So, the first thing I did, so I know like I'm Invest Diva, and I'm promoting investing. Now the first thing I did, I was $0, you can't invest the money you don't have, so I had to make some money first. So, I did start with side hustles whatever it took. So, I started teaching English to Japanese people online, I started, I actually invested in myself, I learned how to read off a teleprompter. Again, English is not my first language. But I knew that I had to like kind of get my face out there. And I knew that it can just be out of my like, now I can speak without my notes. But back in the day, I couldn't. So, I missed myself, I took a teleprompter course. And that was actually very interesting because that one investment in myself got me to get a job again, back on Wall Street as a reporter on the New York Stock Exchange. So, then I was now again surrounded by all the investors. So, I was kind of killing two birds with one bird with Well, I'm sorry, two birds with one stone, something like that. Close enough. And so, I got back into the game. And I started again, investing little by little as I was making more money, it was not a straight line, I did lose money, I did make mistakes, I did find out like it wasn't growth. So, every time I call it my wealth ecosystem. And what it is, is that every time I went to the next level from zero to 500 bucks from farmer 500 bucks to 1000 bucks from 1000 to 10,000. Each step, I repeated these three things, you want to know what those three things are, I would love
Eric Beer 12:03
to know what those things
Kiana Danial 12:03
are super simple, it really Yes. But I was setting myself to learn an income producing skill. The next step is that I increase my income. So, I made some money. Step number three, I invested that income and then repeat to go to the next level. And that then eventually becomes an avalanche because as you make more money now back in the day, so that investment that I made in the teleprompter was like 200 bucks. Now I invest in masterminds that are $150,000. So, that's how you just keep growing and growing and growing. Right?
Eric Beer 12:39
Right. So, you start making some money. So, you educate yourself. So, you have some skill set, then you go and you monetize that skill set by making a few bucks, then you take those few bucks outside of paying your bills, and you make that money work for you. And then you go invest in yourself. Again, we'll keep doing it and keep doing it and keep doing it. And slowly it compounds like the Warren Buffett model of ultimately, you having 1000s and 1000s and millions and millions and billions of dollars.
Kiana Danial 13:05
That's the cool, I'm still doing it, I'm still doing it. Like once you get addicted to self-growth. It's just like, and that's like the joy of my life. I love learning. I'm always just immersing myself learning the next skill. And at this point is not even about the money as much as it is that I just want to grow as a person. Sure, and the money is just an amazing bonus.
Eric Beer 13:27
So, when you're when you're investing like for me, when I think about investing, it's like, I guess you start to think about and it's funny you say educate versus giving advice, which is like, a really like an important thing to separate. Because it's no one can predict the future, no one can predict what's going to happen. And if there's somebody out there that's like, Alright, I'm going to show you how to make money and they're expecting you to come in and you tell me, I gotta buy stock x, y and g and then you see goes and buy those cryptos. And they're also in the market for whatever reason goes down. And now I hate you because I lost money. Right? Because you're wrong. You didn't do it. Okay, you suck. I thought you said you making money. I didn't make money. But like, that's not what it's all about, right? Like no one could predict the future, all you could do is position yourself the right way and get into right vehicles and do it in a way where the one thing that I've learned and you tell me if I'm right or wrong, but I believe the most important thing is managing your risk and the ability for you to not lose your shirt and survive in the game. And in that case, you can do whatever you want. Whether you want to be somebody that wants to invest in, in just a simple conservative Vanguard 500 fund, or you want to take all of it and put it into XRP which, by the way, my baby, but like I'm saying it's either way for whatever you're doing. Like regardless, it's like my thought in my head is always like alright, if you have $100 Right, well, what are you willing to lose of that? $100 So, is it 10 bucks? Is it 10%? Is it 20% $20? And it's just it's sort of what you just said of like you just rinse and repeat so Whether it's $100 $1,000,000.10 million dollars, or $20 million, still relative, right? It's just percentages of how you want to invest your money. And you know, it's just the risk level of all right, you want to go after it and put it all into one thing. And listen, if it doesn't work, you could lose all of it, or a good percentage of it. And yeah, it's gonna suck. But like, you're still gonna have your house and be able to pay your bills, and your kids aren't gonna even know that that happened, right? versus the people that take all of their money or 90% of their money. And they go all in because they want to fast track and just like It's like one of those get rich quick, and then it doesn't work out. And like even that, like when the markets down, like people like I'm really heavy in crypto, and people are like, Are you freaking out? Are you gonna? I don't know. I'm not. I'm really not I don't I don't lose even an ounce of sleep. Do I like what's happening? I know, I don't do I don't look at my p&l. Like when it's up, it's more fun to look at your p&l, but at the same time, it's just money that's there, that's not going to change my life. Right? It's there. I believe in what I'm invested in. So, that makes it feel good because of the utility of it. But more importantly, it's, I can live in my house, I can pay for my kids to eat lunch, and no one will have any idea if I'm stressing out about it going up or down. It's just on me. But still at the end of the day. You don't invest what you don't have. Right? And I think like from what I'm seeing from what you're doing here like the fact that you went from zero to you want to show you have your little your accounts you want to show everybody how freaking you could be somebody sugar mama,
Kiana Danial 16:33
bring them up. Yeah, I can I can bring up like, I have a few of them. But everybody
Eric Beer 16:38
doesn't know she has these like awesome like she's gotten really big into Tik Tok. You should probably like
Kiana Danial 16:44
my days on Tik Tok maybe dated because a really tick tock is like has given me an account warning. Because apparently when you make a lot of money, you're a scam. No, I'm not going to. I'm going to be focusing on YouTube soon. Because I don't want to like get like, because I know people in crypto have completely got their accounts. Gone. So, I'm like, You know what? I'm going to leave it be. It's just sad that I mean, but yeah, anyways,
Eric Beer 17:09
I will tell you that the best media on the Internet is by far YouTube, YouTube and podcasts are the two best mediums on the internet because they never go away. They're there forever. Tick tock, tick tock. It runs. It goes viral a little bit and it's gone. Oh, yeah,
Kiana Danial 17:27
totally. So, that's my account. That's my just my TD Ameritrade, this is just stocks.
Eric Beer 17:32
Alright, people check that out. 3.1 million 38%.
Kiana Danial 17:35
Down is $46,000. Today, the markets are crashing, we still about 3 million, which we are buying, by the way. So, I have a lot of file and folders here waiting for them to go through.
Eric Beer 17:46
So that's interesting. Because people think the markets open, you should be sitting at your desk and pushing buttons. That's what I do. Right? And there are ways where you just whether it's I don't know if it's technical analysis or whatever you're doing, you're looking at entry points and sell points where you put these buy stops and sell stops and it just it just triggers there's the emotion is not there. You're not sitting there. Right? It just it just happens or doesn't happen. And sometimes you might get like, at least when I traded and I did that the only time I hated it was like I go to lunch and I'd put like you know a sell stop or something and then it would tick down like a few pennies. It would stop
Kiana Danial 18:23
stop anyone stops are so upset. I would be so no, no stop losses are a scam. I learned that when I was at the broker. Yeah. Is that right? Because the stop losses are a scam? Oh, yeah. Oh, yes. That's how I lost my… The only time I lost money was when I lost when I use a stop loss. So, no, that's not how I do it. I actually. So, what you said, first of all is absolutely true. The first thing you need to do is understand your risk tolerance. By risk tolerance. I don't mean your willingness to take a risk that plays a factor, you may have naturally a high-risk tolerance or low returns. Personally, my natural state is medium. I'm like, I never go all in, I cannot do that. So, that is a willingness, that's fine. The second thing you want to really measure is your ability to take a risk, which is again, what you kind of talked about is like how much money you can actually invest without it impacting your lifestyle. But the third thing is the thing you also mentioned is your certainty about the asset that you're investing in. Because if you're not certain about the asset, if you don't have confidence, personal confidence, and that's why you want to be exposed to this asset. Then when the markets are volatile and with cryptocurrency the wall until too late is not going to go away, you're going to get emotional. So, you have to have such high certainty about the acid investment that you are going to be willing to not look at your portfolio when the markets go down. So, what I do with the violent orders so that the certainty has everything to do with fundamental analysis, understanding what you're getting yourself into, not just because Elon Musk said so now just because Eric beer sits on there just because Canada and y'all said so because You actually went and understood what this company what this cryptocurrency is about, told why you believe in it, right?
Eric Beer 20:08
I have I had a story where I learned I learned in a bad way where many years ago, I invested in Netflix, and I liked it, I thought it was a good play. And like it went up a little bit. And I'm very good at holding on to losers. And I have no idea how to, I don't know how to get out of winners, I really don't I that's actually my biggest issue is I don't know how to win on the on the market, I know how to lose and double down. It's very easy to do that. I just hold it. And then I keep buying more and cost averaging. But like, when it's going up, it's very hard thing. When Netflix went out, I ended up selling, like the majority of it. I think I had like 3500 shares, I thought 3000 And then there was 500 shares left. It went from like 30 to like 280 Somebody I was like it was a group and my buddies like you got to sell you got us. I'm like, No, I really think I like this, but I'm not sure what it is. And it wasn't Netflix as it is today. The 500 was there it was kind of like a bee. And I just like was like you know, I'm just selling it get rid of it. The thing ended up like going up to like 700 bucks, it split seven for one went back up to 700 bucks. And like, in my mind, I was I was like I want to hold it, I want to hold it, I want to hold it. But I had no confidence of why I was holding it other than it just went up. And there was money because it went from that number to this number. Right. So, like with anything that I've been trying to do, I've been trying to have some confidence in this, like with the crypto markets and things we're doing, which kind of stinks, right? Because about a year ago is like off the hook. And now it's gone down, then that's where I think like I need to understand a little better of like how you want to hold something. But you also need to take some profits along the way. So, that if things are coming out, I don't know how to do that I really don't know how to do.
Kiana Danial 21:45
So, I'll tell you. So, what I do, would it be okay, if I share? Yeah, I used to get out actually, it really again depends on your financial situation financial goals, because remember, every time you sell even with a profit, you do have to pay taxes. Yeah, so I used to sell I used to. So, I came up with a number that made sense for me. And again, I would set the sell limit order after I purchased to sell and I'm a person that is never all in again, because of my risk tolerance. So, I would set three, buy limit orders, buy it at three different places. And then when it starts going up, I was said three sell limit orders want, I would like sell a half of a third of it after 50% growth, another third of it as some of the pied piper thing was or whatever your number is. And that could take anywhere from six months to like five years, you never know how long it's gonna take. So, again, you strategize it ahead of time, so that you don't get emotional about it. I used to do that before I was making a lot of money with my business. And it was great because it was cashflow could get back in. And that is how you compound right. And then I got to a point that I was making so much money with my business that I was like, You know what I don't need to sell, I'd rather not so not pay the taxes, and instead borrow against my portfolio if I need that money. So, now that my portfolio is like above 3 million, I don't have to actually sell in order to take advantage of my portfolio, want to buy a house, I'm going to borrow against my portfolio, pay my broker that interest because then that growth rate is going to go like long term. And again, this works better if you're like middle aged, like maybe you may not be able to do it. If you're like above 65 or 70, then you have to have a different strategy. But if you are below retirement age, this can be a great strategy that you're not going to be to pay taxes, you're going to borrow against your portfolio, you're going to let it grow, you're going to give it time. And the interest you're going to pay yourself for borrowing against the portfolio is going to be lower than the average growth of a portfolio which is average eight to 10% per year. Of course, this year is going to be horrible. Last year was amazing. We had like 300% growth this year, we have like 100%, like down so it averaged out averages out about 8%. And the interest that you have to pay to borrow against your portfolio is about like 1.5%, which is much lower than borrowing than actually the growth that you're going to allow it to do. So, that's what I'm doing right now. But again, it depends on your financial situation like
Eric Beer 24:20
yeah, that's really interesting for you, I think anybody like just to break it simply you have a certain amount of assets. And then what happens is there are markets like your platform, will allow you to leverage that and give you let's say if you have 3 million bucks, they may give you 50% that you can use against that 3 million so they'll let you lend 1.5 million and now you still keep your $3 million with your investments that are working for you and you're taking that 1.5 You go use that to either reinvest or buy a house or whatever you need. So, you're kind of leveraging both sides of things without having to come out of your pocket again and go taking 1.5 D have 4.5 million to do the exact same thing
Kiana Danial 25:03
Actually, tags on top. Of course, there's risk involved with this, by the way, so I'm not like, definitely consult with a financial advisor, because you have to have enough in your portfolio, you have to have some backup guarantee that, you know, if the markets crash, for example, like if I go borrow against my portfolio one a half million dollars, and the markets crashed even more than it has already, then I have to be able to cover for that so that I don't get a margin call. So, there is risk involved. But against you have to understand your financial situation and to see how much you can borrow against that, in order for you not to get a margin call not to get your account liquidated. But again, there are different ways for different financial situations. So,
Eric Beer 25:41
The one thing that you're really, listen, you're a professional, you're smart, and you're in a different place. And like you said, anybody that's a beginner, you just have if you're going to start using this strategy from leverage, you just have to be careful, because what happens is, you know, for cryptos, a lot of people were using margin, this just got just slumped. And now what happened was people get what's called the margin call. And then you got to then ultimately liquidate your entire position. And now you're just like, it could be a disaster if you don't know what you're doing. So, you really need to have a really good strategy in place, you should probably take Canis courses just to understand how to do it before you do it. But really, like educate yourself before you start doing that. But there's a certainly a very good strategy, I do that with you, I'm not that smart with the insurance stuff. I do it because I didn't understand the market. And people just yell at me as a kid, I bought a lot of life insurance, like whole life insurance, my mom passed away 54. And when she did, there was some money that came to my dad. And not that money changes anything. But I was like, wow, my mom kind of like took care of my dad a little bit like, in our family. And it was really cool. And they like made an impression on me to wear, like, I started to buy some whole life and started learning about that, that vehicle. And to me, it was like, I don't know how to make money in the market. I'm crazy. And I have a lot of risk. And I go up and down like I don't do anything, I definitely need your course to understand how to do it the right way. Because I'm a little wild, and I love it. But I always thought the one thing I can guarantee is that I will die one day. So, no matter what happens, I can have some money for my family. And I didn't even realize at the time when I was doing it, how powerful it was that the cash value, and then you can borrow against that cash value, and then use that money to invest other ways, which like I kind of like got lucky in the beginning. And now I really understand what how cool it is that I stopped, like, I stopped putting a 529 I do it, I use whole life insurance for my college savings. But the idea of like, kind of like what you just said, killing two birds with one stone, buying insurance, but also having the ability to have access to that money to then go use that money. And I'm paying myself the interest back when I borrow, you know, and you can also do that with then just investing into the market with what you're doing. But so, it's really cool. So, I've seen you, you've been like blowing up people have been doing this, I've seen so many success stories. I've actually met a few of your students. One student in particular, don't say her name, but she loves you, like absolutely loves you speaks volumes of how amazing you are. And you really made an impact on her life. And it looks like you're doing that for a lot of people. So, like, now take us to today of where you are, you've got this $10 million award behind you. You've got so many books that you've published, I saw you one day, like do some. I think it was a tick tock or an Instagram or story or something like hey, here's how I wrote a book in 14 minutes. Like literally, like I wrote a book in like, like, this is the one oh wait, I'm talking on stage and we go read a book. Like that's not normal. Like people take years to write books. You're just like, oh, yeah, let's take a weekend and you like, just the way your brain worked of like breaking it out into the framework of do this, this this this that it's just it's really powerful and I think for people certainly forgot like me who's like the worst time management just, you know, kind of like to hop on the stage and let's start talking instead of preparing. That's a really powerful thing for people like me to have that to be able to look and follow a plan and it seems like you've been able to take this this crazy world of investing and building wealth and being able to dumb it down for people like me to be able to follow and you're certainly making an impact so tell us like a little bit about what that is today like you said you invest even now you're turning to wealth diva. What programs are you are you promoting today? What's your value ladder look like? You know, who's your niche audience
Kiana Danial 29:36
thank you for being humble and thank you so much for like, Oh my god. Well, what we what I'm really passionate about is the investments of our best-selling thing that like obviously got us to blow up and help a lot of people in the meantime. Is that free masterclass that like is 90 minutes that I go through the whole thing talk about the broker stuff about the strategy, talk about the byline, the orders all the things. So, that is the investing with.com forward slash masterclass. Ask this investdiva.com/masterclass. And then from there if you want to work more with me, you're welcome to do that. And so, the book thing that you're mentioning, well, it becomes like, you put it on a template, my first book, it took me a year to write. And then every time I wrote a new book, because I've written seven books, so like, it just becomes like, okay, now I know exactly what I want to do. And again, like textbooks are much easier in a way because you know exactly who you're if you know who your target audience is, if you know how you want to help them. The chapters are basically like the steps 1234 12 to get them the results. So, that's how I wrote this in two days.
Eric Beer 30:40
So, this free masterclass, you have this is a how long is that? Is that 90 minutes? Oh, my God, I gotta do that... Do you know, do you know how I'm building software Survey Detective, and it's all around like surveys and generating leads and gonna like, ultimately try to get a cold lead into a higher ticket. And I'm like, working on doing that. I haven't rolled out the software yet. But I'm doing it for a bunch of us influencers to kind of 1 prove out the concept and 2 show the people that I would be teaching on the lead gen side on how to build a lead gen business, so that people can come in and use the software to do things like that for you, for example, right? Like you would if someone came to you and said, Hey, I'm going to start generating like high, high value leads that convert into your high ticket, you'd pay for those leads all day long. And I whether you say yes or no, I could show you that you would, I could I could work backwards and how you would, but I definitely wanted to, I'm gonna do that for you. I'm gonna do something for fun, it's gonna be cool. We've been doing it for a bunch of different people we're about to roll out. It's all around. There's a little like strategy that we use in videos, we just did one. Christine Morel was doing some videos the other day that was like, kind of calling a gun mix. So, once I start seeing like the attractive character do it, I think that we can get people into this free masterclass and with you with like, how you're so fun on the video, and like how you spit out to the world, I think it can be really powerful. So, I'm putting you on my, on my, on my list of people that we need to reach out to, to your team to do that for and we do all the work up until it's all performance based. But the idea is to prove it out so that when they see that you're getting another 10 million bucks because of that,
Kiana Danial 32:17
boom, oh, that's gonna be cool. That's gonna be a proof of concept. And then
Eric Beer 32:21
we're gonna go and invest it. But so, when people come to this free masterclass, they're coming in. The idea is that you're going to bring them in educate them, and then what's the next step on what they're doing with you? You say they can hang out with you like, not really, you're pretty popular. Yeah, I mean, like, hang out with you like, because your time is super valuable, right? Like, is there training videos is,
Kiana Danial 32:45
So, there are different levels, obviously, there's a value ladder. So, at the bottom of the value ladder, we have the perfect webinar or the training that I would just talked about, but I do educate at the masterclass it is our best like 200,000 people have gone through it have taken a lot out of it. So, the masterclass itself is actually full of value. I have obviously my books, my better books that if you want to read our Cryptocurrency Investing for Dummies and Million Dollar Family Secrets. So, these are the bottom of the value ladder. The next level are my art courses, we have two tier courses, one is just for investing to make your money work for your power course. And then the other one, the call of the start building your wealth challenge which is more for entrepreneurs. And then from there, then you get to we have an accelerator group where we that is where you have access to me and we have a diamond group which is like my inner circle like VIP, so it's basically four steps so the bottom of the mouth of the ladder, the books and the free masterclass that we get to the power course the two courses and then we get to the mastermind and the diamond inner circle.
Eric Beer 33:49
So, it's funny like most people think when you're out in the world, you're like trying to get clients and bring anybody in and we've been able to get to a place where you don't necessarily have to go and look for clients you decide who you want to work with. Oh yeah, so it's Who are you allowing to work with you?
Kiana Danial 34:08
Right oh my gosh, let me tell you who I'm not allowing because like it's been a such a whirlwind right? Well, I'm not allowing to work with me not because I have anything against them but it's just because I just don't have like, at this point I want to have fun if I'm working with somebody, we will I'm not allowing I don't have anything against you. I'm sorry I'm the community itself people who may be that way. But I don't work with day traders. I don't do day trading. I don't I don't want to be against like I don't want to be that energy. There are amazing people in that world. I don't do that. I don't do scalping. What my people are entrepreneurs are moms so ever like I am people who love dancing. People who are fun to alive like really good positive energy, good outlook, they know they can do it. I don't work with fun suckers. Like if you're a fun sucker please. Like I can do fun suckers. Like we're just goofy. I'm fine. And we kind of, I mean, if you've seen my tic TOCs, you know, like, I'm just silly and goofy, and I get a lot of trolls and I know like, instantly like, hey, like, Hey, if you're kind of picking up me, because I'm dancing and talk about investing, then I'm not for you go listen to CNBC or whatever. So, have
Eric Beer 35:17
some fun. I totally get that. So, like, if someone's listening to you, and they're like, she seems awesome. I want I want to work with her, but I don't have enough money. Like, are there certain levels of income? Where they would start with you? Could someone come in and just be at the diamond level? And have you know, 1000 bucks in their pocket? No. Is it more
Kiana Danial 35:37
final level? Yeah, so we definitely so if you don't have any money, if you're just getting started, if you have like 50 bucks in your pocket, just take the free masterclass that there, I literally do give you give you the tools to get to the next level. So, start there, if you want to become an entrepreneur, read my other book, Million Dollar Family Secrets. If you buy it at milliondollarfamilysecrets.com You get $700 worth of bonuses, go make some money. And then it's a value ladder. So, no like for our diamond like you have to have made at least a million dollars to be able to take advantage of it because otherwise it's gonna be pointless for you to like talk like, it's gradual. Like it's how I went from zero to 500. Like what I needed then is different than what I need now and it's gonna be same for everybody.
Eric Beer 36:23
So, I'm gonna get I'm gonna get the links from you will have them down below somewhere where you guys can all click and find Kiana to do all of these things. If you want to get started wherever you are in your life. I would normally not ask this, but because I know you're someone who has crazy amount of frameworks. If you had to leave us with one key framework that all of us investors could live our lives by what would what would you say to me at like a dinner party or in an elevator when I'm Hey, can I like what can I do? And you'd be like here's do this system this what
Kiana Danial 36:55
does that Love it? Love it? Let's do this. I call it the Invest Diva Diamond Analysis for investing. Right? So, I missed him. I mean, the latest has is like a diamond has five points, how many points five points. Point number one, we talk it we talk about the framework here. I'm just going to recap it over here. So, point number one is called capital analysis. So, capital analysis, understanding your risk tolerance, your financial goals, what's happening, cash flow, net worth all that good stuff. Point number two is intentional. So, capital point number one, two, intentional know what exactly your goal is, what your one-year goal is, what your five-year goal is what your 10-year goal is. So, you create those financial goals intentionally creating the strategy. So, capital, intentional. Point number three is fundamental. We talked about this gaining certainty about the asset you're investing in, you go and do fundamental analysis, what was fundamental analysis is understanding what company what that company or asset is about, where it's going to be in five-year time, in 10 years, some fundamental analysis, what I don't do is reading there's their earnings report. I think that's like, that's where day traders, if you're a long-term value investor, all you need to know really is have certainty of this company or asset is going to be around in five or 10 years. So, we had capital intentional fundamental point number four is technical. So, I do chart pattern price analysis, because history repeats itself. And looking at the chart, it can basically just look at the history and make decisions based on what has happened before and what could happen in the future. It's not going to give you exact answers, but it's good, you get to give you an idea of the rhythm of the market. And that's how I set my balance orders. That's how I set my selling the orders if I want to sell. And point number five is sentimental. Markets are all about sentiment. It has nothing to do with math, it has everything to do with the market sentiment. So, I go and see what other people are feeling. Or they're feeling like they're going to buy or going to sell typically want to go against what the market is actually feeling. And in the short term, and go against the crowd, meet the blacks against the crowd. That's what I do. So, it's capital, intentional, fundamental, technical.
Eric Beer 39:07
So, figure out what you have known your goal, have some confidence, buy low and sell high and do the opposite. Whatever else is doing. Okay?
Kiana Danial 39:15
Typically, because the masses, like what's happening in the news, and I'm on the news all the time, the only times that I'm getting called to be on the news, either the markets are crashing, and they want me to just hype it up a little bit more, or the markets are going really up. And again, they want to hype it up. And I tell my students like whatever I say on the on TV, I try to educate, but I know why I'm there is to hype up the whatever that's happening. So, turn off the news. I mean, be aware of it. Sure, but turning totally I don't think this has been
Eric Beer 39:49
so funny. Well, thank you so much. I know you're busy. I really appreciate your time. You are amazing. I'm gonna put all this stuff in here below for you to click and find her. She She's awesome if you're looking to increase your wealth, learn about investing. She is your woman. She is your mentor. She is the one. So, you're fun. I appreciate you. Thank you very much for being
Kiana Danial 40:12
so nice, Eric. It's so fun always.
Eric Beer 40:14
Alright, we'll see you on TV. Take care. Would you like to learn how I built my business using other people's money? If so, then join my 21-day challenge at performancemarketersecret.com. I look forward to meeting you and welcome you into my family. And remember, results don't lie, but the people who don't have any do. Thanks for listening.