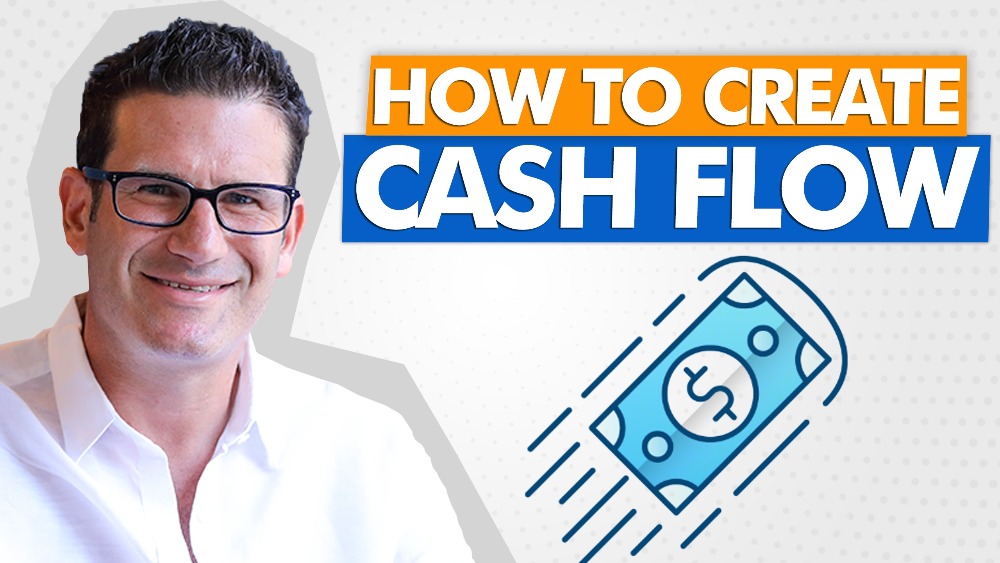 16 Apr

How to Make Offers That Create Cash Flow With Brad Hart

For this week's episode, I had the pleasure of talking to Brad Hart, an affiliate marketer, coach, and founder of Make More Marbles. 

Brad has a remarkably rich backstory, and it's very inspirational. Some of the challenges from his journey include a pretty turbulent childhood and changing careers several times over. But even though he ended up finding incredible success with his career, and at a very young age as well, he still wasn't feeling happy.




And it wasn't until he started attending Tony Robbins seminars that he got in touch with his values and pivoted to doing work he found way more fulfilling. Today, he's mainly focusing on masterminds, coaching, and mentorship. One of his most recent accomplishments include ranking top 10 in the Knowledge Broker Blueprint affiliate program. 

I'm delighted that I got a chance to talk to him and go over his strategy for crafting offers. Brad was so generous with his process. At one point during, he even did a share-screen and meticulously described every single aspect of his funnels. So get ready for some intense note-taking because these are the kinds of insights you won't get anywhere else.

For me, it was such an exciting conversation to have, and I genuinely hope you all enjoy it as much as I did.
How Brad Transitioned Into Affiliate Marketing and Coaching
Initially studying to become a doctor, Brad dove headfirst into the business world and leaping from one industry to another. He went from a junior stockbroker, to working in real estate, to trading and managing a hedge-fund. Financially speaking, Brad quickly achieved everything he once dreamt of, but all he got from it was a very harsh lesson – that no amount of money would ever make him happy.
Following Tony Robbins and attending his seminars truly helped him reinvent himself and discover what made him feel more fulfilled. He got into doing charity work, supporting organizations like The Greatness Foundation and Baja Bound. These valuable experiences led him to realize that there was a lot more he had to offer to the world.
He developed his brand over time, mainly through Facebook. Brad would write these long, deep, engaging posts that resonated with lots of people. What got people interested was the fact that his writing was profoundly raw and honest. Brad wrote purely with the intention of sharing his story and the lessons he's learned along the way. Writing from a place of authenticity was the crucial component of him creating a following.
"Whatever works for you – works for you. But just pick a platform and be consistent and prolific." – Brad Hart
By allowing himself to be vulnerable and share, Brad opened himself up to a world of opportunities. And through consistent and frequent posting, his audience grew with all of his efforts accumulating over time.
Deconstruct Other People's Offers to Figure Out What Is Working
The second part of our conversation was much more technical. We dove deep into the world of funnels and discussed some of the top ways for creating offers that convert.
A big takeaway from our exchange was the method by which he developed his funnels and marketing skills. He sticks by this approach to this day, and it's built on the notion I've often shared on the podcast – the one about not having to reinvent the wheel to grow your business and be successful.
What Brad does is whenever he runs into an offer from a fellow affiliate marketer, he takes out his credit card and opts-in immediately. He signs up for every single "just-pay-for-shipping" offer that comes his way, and often takes the first couple of upsells too.
"I want to see what they are doing for ascension because if I get one idea that helps me make a better funnel, all of a sudden, I've ROI-ed infinitely, exponentially." – Brad Hart 
In order to create an irresistible offer, you have to understand the customer's journey. And is there a better way to do that than by taking that very journey yourself?
The 5 Step Framework That Will Help You Create Cash Flow
I strongly suggest you watch the YouTube video of this episode as well because, at one point, Brad actually shared his screen and proceeded to deconstruct his offer and his process. It was like watching an improvised case-study, and it's pure gold. If you don't have much experience with affiliate and performance marketing – you simply have to watch it.
Not only that, but he wrapped up with a 5 step funnel blueprint that will blow you away. A simple, demystified, and an excellent framework that summarizes the entire process.
1 – The Free Opt-In
A free opt-in or a freebie is whatever piece of content you can create with a small enough investment that would provide value to your target audience and motivate them to sign up with their contact to get it.
2 – A Free Just-Pay-Shipping Product
In Brad's case, it's a book, and he strongly suggests it should be something physical, tangible, and shippable. 
3 – Upsell to a Single, Stand-Alone, One-Time-Payment Product
For this one, Brad recommends an upper limit to be at $97. Anything above that might be too big of a leap from the first two engagements.
4 – Membership Continuity Offer
This piece allows you to create recurring revenue. In exchange, you would provide your customers with access to certain content or guarantee them a spot in recurring events.
5 – A High Ticket Offer
Finally, your high ticket offer is the one piece you've been building up to. It could be a program, a course, or whatever it is that you're trying to sell at the highest price with the highest perceived value for the customer.
One last tip Brad gave out was figuring out the free opt-in and the high ticket offer first. And I couldn't agree more.
"The hook is how you're getting people in. You're giving them what they want. And the high ticket, the core offer – is what they need." – Eric Beer
It comes down to another lesson I've repeated frequently over the past episodes – understand your core offer. Once you get it, the rest becomes much easier, and you can reverse-engineer the rest of the process.
These are the strategies that get the job done. In fact, all of them will be included in some shape or form in my plan to promote SurveyDetective, a platform I' intend to launch later during the year. Over the coming episodes I will be revealing more info in regards to what I have planned for it, so stay tuned for more amazing performance marketing insights.
SurveyDetective will be launching in the third quarter of 2020.
🕵️‍♂️ Click here to request early access!
Listener Love…
Warning! ⚠️

by Boz46747 from United States

Wear a helmet when you listen to the podcast. Eric will leave you feeling like you can run through brick walls. In all seriousness, this podcast is the absolute best!

Awesome

by Nevareze William from United States

Very interesting show.

FANTASTIC!!!

by cucklord101 from United States

My life changed after I discovered this podcast, 100% the number one on the platform.

Great Podcast !!

by Olivia Cousta from United States

I listen several days a week and am excited to have taken action with my first few steps. Thanks Eric!

Best Podcast

by faz12548 from United States

Thanks for everything. This show has been an amazing resource.

My favorite podcast

by Alison Riah from United States

This is my favorite podcast. I look forward to every episode and share it with everyone I know.

Awesome!!

by Brads Hook from United States

Love this show

Inspiring

by stevie h b from United States

Eric's energy, wisdom and experience get me pumped up to do more.

Eric changed my life, thank you

by Nicole Aliba from United States

Anyone who has a chance to listen, do it. Subscribe, download and listen. Eric is authentic, he truly cares about the people he comes in contact with. I know eric, I've tried to be around him and learn from him any chance I get. He's been successful in every stage of his life. Getting the opportunity to hear from him direct, how he thinks, how he goes about achieving his success, his strategies, his tactics, his outlook on life. I'm thankful he started this podcast and I'm thankful I get the chance to learn from him. I have no doubt the lessons he delivers each and every episode will help me continue to be succession my journey. Thank You Eric for making an impact on my life and making me realize I'm capable of so much more than I ever realized. Your support fuels my success. Good luck with the podcast!

Wholly Cow!!! Eric Is The Real Deal!!

by Supreme Dragon Slayer 69 from United States

Seriously.. Affiliate Marketing has been around for a LONG time.. However, it's always been associated with scams, and fly by night marketing tactics that are shady l, illegal or unethical at best. Until now. Eric runs his entire business (which is ultra successful btw) the same way he runs his life.. On pure integrity. Finally, a podcast that is teaching Affiliate Marketing based on being.. Ethical and Transparent. But the best part? This podcast is soooo much more than just Affiliate Marketing.. it's about running a successful business and successful life. So far Episode 3 is my favorite and I look fwd to each episode as soon as it comes out. Highly recommend this to anyone, regardless of where they are in their business!! Straight Gold Beb!

Dave

by Rothbone from United States

One of the best podcasts in a long time. Very insightful, had me at the first 2 minutes kept me for entire podcast. I am a entrepreneur myself and found it very interesting.

Eric Beer is a genius.

by Raera29 from United States

I've only briefly met Eric - but listening to his podcast (as well as his YouTube videos) - it's clear to me that he has an in depth understanding of how marketing should work. Brilliant podcast!!!

Beer podcast

by Bghbhhhggghugyhjjgtjporws from United States

So excited to get more info from Eric Beer to help further my career.

Great Stuff

by Dr TBA from United States

I have been a business owner and entrepreneur for over 25 yrs. I found the information both interesting and informative. I am a fan! Dr Todd Askenas

This dude is the real deal...

by gossjoh1 from United States

I'm in the internet marketing space and have heard about Eric Beer from other entrepreneurs and it's always about how much he crushes it. Over $100,000,000 in revenue... no joke. I had the good fortune to meet him this weekend at an event and he couldn't be more humble and genuine. Just listened to the first episode and it is awesome! Can't wait to learn and grow from you Eric and thanks for sharing your wisdom and experience with all of us!!

Awesome

by Archmatic from United States

Thank you Eric for all your motivation and confidence! This is a must listen. Eric is always on his game and ready for a challenge!!!'

Informative and relatable

by srg1113 from United States

I've listened to the first two episodes and found them useful and entertaining. Eric gives a lot of background to how he got to where he is in his career and the challenges he encountered and overcame along the way. He also shares his knowledge in a way that's easy to understand and would be useful both to people new to Internet marketing, and to people like myself who have some experience but are looking to expand their knowledge. I'm subscribed and looking forward to future episodes.

Outstanding!!!!

by casino exec from United States

This is an excellent podcast for entrepreneurs in any industry. Hearing Eric interview and discuss proven success stories is like getting a motivational fix within 24 minutes. Can't wait for the next episode!!!

High Five

by chris drazek from United States

This is good! Guy is well known industry veteran. In the age where it's hard to get 15 minutes with someone like that on the phone, these episodes have a permanent placeholder on my calendar. Well done and keep up the good work!

Amazing

by Rtfdghf from United States

Walked into the office inspired and motivated! Great listen.

Just discovered a GOLDMINE of information!

by ericamerica from United States

This is next-level marketing that EVERYONE needs to know. SO much value here! This is information people would be willing to pay BIG $$$$$$ to have, and he's just laying it all out here.

Insightful

by lonestar1818 from United States

Incredible insights from one of the best!

Entrepreneurial Gold

by girlfriendwithnutallergy from United States

This podcast is amazing an a must have for anyone looking to take their entrepreneurial endeavors to the next level. Whether you are interested in becoming involved in affiliate marketing, or are just a student of life looking to learn about one of the largest and least discussed industries, this podcast is for you. Eric makes his passion for entrepreneurship available to all with this podcast, and for that reason it is a must listen.

Knowledge bombs!

by Sheree Trask from United States

Eric is a wealth of knowledge, not to mention, incredibly humble! He's got the proof to show that determination, grit and perseverance pay off... and I love that he's shedding light on the world of performance (affiliate) marketing with tangible tools anyone at any point in their online journey can apply. Thanks for all you do, Eric! Excited for more!!

As Smart As they Come

by Lgoldberg1976 from United States

Eric Beer is a tremendous listen. His story telling and motivation have already driven me to work harder. Can't wait to hear what he has to say next.

Great content

by Sensei Victoria Whitfield from United States

Eric is a great guy, gives from the heart and is a wealth of powerful, profit-positive information. Rock on, brother!

So informative and easy to understand

by bergbusiness from United States

If you are serious about starting in this business this is the podcast to help kickstart your career. I highly recommend tuning in.

Powerful

by reebcire from United States

Never realized how mich money performance marketers make without taking much risk. Get excited to learn more

Eric Nailed It...

by Mark Duke from United States

You do not want to miss out on this podcast. Eric is absolutely brilliant at his craft. A MUST listen or anyone who is wanting to ethically up their game in the business + affiliate marketing space. Cheers!

I loved this podcast!

by DPG...123 from United States

I just listened to this not knowing what to expect and it was FANTASTIC! I am hooked and can't wait for more episodes. Looking forward to learning a ton from Eric 🙂

Eric's trainings will up-level your life!

by SwayBuckley from United States

Eric's level of transparency and REAL value is not only rare but transformative! Don't sleep! He's the real deal!

Got me hooked from the start

by Doc bus from United States

Hearing Eric's story and why he is looking to share his knowledge of starting a business was so motivational. Looking forward to hear what he comes out with next. Hoping I can use his coaching to take my own life and business goals/ideas to the next level.

Eric is a genius!

by Golden Oracle Ministries from United States

I had the pleasure of meeting Eric Beer in a high level mastermind that we are both a part of. I must say that every time he opens his mouth marketing gold falls out! I've made millions both online and offline, so when I hear someone talking about marketing I'm not usually that impressed, but with Eric I'm beyond impressed. I'm blown away!!! Learn from Eric, do what he say and watch your business grow.

Excellent

by JLRPS22 from United States

Very motivational!

Awesome content

by NickTheGreek83 from United States

I don't normally write reviews but this is a must listen for anyone considering starting a business. Eric thank you for taking the time to give away some of your secrets! Look forward to future podcasts.

Legend!

by Daxy111 from United States

SO excited for your content to come. You're advice and results is authentic which is rare now a days!

*****

by acrygvbh from United States

Fantastic relevant info !!!

The real deal

by Erin_Verb7 from United States

Eric Beer is one of the smartest media buying minds I know. Take this chance to learn everything you can about affiliate marketing from him. He will teach you an ethical way to make your life and your family's lives better through affiliate marketing. He's the real deal.

Genius marketing knowledge

by Nick349731 from United States

I can't wait to continue to learn rom Eric! So skilled and such a genuinely good person too. Keep putting out the great information Eric!

Great story and great info

by R-Rot from United States

This was a very interesting podcast. It was honest, informative and motivational. Eric has a great story that, everyone who is interested in starting a business, should listen to. Highly recommend!

Amazing

by Billion Dollar Cowboy from United States

I can't wait to learn more!! So so good!!

Awesome

by Eric X 2 from United States

Eric Really enjoyed listening to this. Keep up the great work!!!

Let's Market!

by hjdvikes from United States

As someone who has networked and marketed more over the past 2 years than ever before in my career, this Podcast is an absolute MUST listen for me. Eric makes it easy to listen, learn and apply.

Invaluable information!!

by lpro1111 from United States

Invaluable information. Can't wait to dive in.

Great information, tons of useful tips

by jonnygal77 from United States

These are great, so much useful information that I can use immediately and effectively. Thanks Eric

Great listen

by Xtra Medium from United States

I love listening to Eric's podcast on my way to work. Looking forward to applying some of these principles to my career.

Definitely worth a listen

by SBS776 from United States

I have had the pleasure of working with Eric and this podcast is a roadmap to success. He is a professional with years of experience and delivers results

Game Changer

by Jay Heydt from United States

Eric Beer is a game changer for your business. I had the privilege over the summer of taking an online marketing class with him. The daily interaction with Eric made me believe anything was possible as well as opened my eyes to an entire world that is online that I was missing. You will learn and earn with Beer. He is one of the best business coaches out there!

Performance at its best!

by Shm722 from United States

Eric has great ideas and insights!

Listen to a visionary....

by RobH60 from United States

Eric is a genius and visionary. Always looking to get ahead through hard work and drive to success yet he is super down to earth and willing to spend the time to share the secrets of his success with others.

Finally, coming out to teach the world

by RogerSmith! from United States

I've known Eric for quite some time and he has been the guy who is quietly CRUSHING it. I'm glad he is coming out to the masses to share all his knowledge!

Can't wait to dive into these!

by Arushi-315 from United States

I can't wait to learn from Eric so I can level up my marketing!
Transcript…
Read Full Transcript
Eric Beer 0:00
Cash flow is king. Cash flow is everything. If you have cash flow, that's free financial wealth. That's lifestyle that changes everything. You can go and make money winning the lottery or investing in the market and getting a 50% return, but then it stops. You can go and put a million bucks and make 500 grand. But then it's over. You're done, it's over, now you gotta go find the next thing. When you create things like this - it's cash flow. He's got money, he's got income coming in, month in, month out, that allows him now to build on his business. He's building something, he's building an asset. And that's what's powerful about this.
I spent the last 17 years building my eight-figure performance business without using any of my own money, working with some of the most brilliant direct response marketers in the world today. Now I'm looking for entrepreneurs to join my affiliate army, built on ethics, transparency, and good old hard work. Join me to change the perception of how people view the greatest business in the world, affiliate marketing and follow along, as I learn, apply and share performance marketing strategies, working with some of the brightest people on the planet. My name is Eric Beer, and welcome to the Performance Marketer Podcast.
Let's start off with, Brad Hart, who are you? Where do you come from? Tell us your background. Tell us about where you came from, where'd you go to school...
Brad Hart 1:28
Yeah, I was a kid, you know, Long Island, back before the internet started. You know how it goes. I grew up in this little town that nobody can pronounce. I got bullied a lot. I was the kid who didn't have a lot of friends. I would be on the swing set that, you know, eight years old on the recess. You know at the time and watching other kids play and socialize and I was kind of alone, self-soothing, you know, maybe slightly on the spectrum. And I remember, you know, I prayed that... Every day, that one day I'd have friends all over the world. That was like my biggest dream when I was a kid, right? I lost my grandpa at a young age, he was sick, he died of a heart attack. I always wanted to be a doctor, Dr. Hart, the cardiologist. And now, you know, I'm 34 and I'd have friends all over the world. I've been to 25 countries, 43 states, I've met some of my heroes and gotten to travel and really do some amazing things. But when you're eight years old, you have no idea how big the world is, you know, it's just what... What it's about. So I, you know, went through the ups and downs,... My dad's an alcoholic, my mom had to leave to provide for us, unfortunately. So I didn't really have a lot of people or friends around to deal with. I got into playing guitar and smoking pot and masturbating a young age. Did that for you know,... I would say on a professional level for many years, got into high school started to kind of slip on my grades and it just wasn't a good time. When I was 16, my dad and I got in a fistfight and he had to go to jail. There's a whole lot of things... So I moved out of the house, lived in my car for a while. Coach comes in one day... He was a baseball and football coach and he says, "Have you been fucking like... Showing up early and showering here? Like, what's going on here?" I'm like, "Yeah, Coach I'm living in my car, my dad flipped out and hit me and... here we are." Right? He's like, "You can't stay here. You gotta figure it out." But he helped me out a little bit in touch with my mom and figured it out. So, you know, I went from that, like, I wasn't a rich kid of the school year, we didn't have any money growing up. So I show up in the $400 beater with two deaths a quarter panels capsule pulled me over every day I went to school just to fuck with me. And, you know, now here I am, at this private school that we can barely afford to get into my mom made sure I went there because she wants me to go to the shithole. She went along with the school district was pretty rough back when she went. But the kids show up and they'd have like a new BMW or a new truck, you know, and if they flip it over, do you want to buy a new one and you know, these big houses on the east end? Yeah, it was a very juxtaposition style childhood, as you can imagine. So I learned to be a hard worker, I had to work for everything. I had jobs and restaurants and working on shooting range and worked on ambulance for a while, became a bartender and that's what I did to get myself through. school I got a degree at Binghamton wanting to be a doctor hard to cardiologists. I went into biology got a degree in biology.
Eric Beer 4:05
Very cool. My wife and sister went there.
Brad Hart 4:07
Nice, right? Oh, yeah, that's great. Cool. So, you know, working from a young age, I went through school and worked full time and came out in 2007. And I went out to get a job because I didn't get into medical school right away. I didn't get into the schools I wanted. So I went out to get a job. And I was shocked on my resume out for too long. You know, 200 different resumes. I'm thinking, Oh, somebody will hire me, right? I got a degree. Yeah, I got one interview. And I show up to this one interview. And I sit down and the guy's like, Hey, I don't see where you got your Ph.D. Did you not put it on your resume? You know, if you don't like, sir, I did not know I needed a Ph.D. for this job. For a second, what would you pay me if I did a Ph.D.? He said, Oh, I started. We started PhDs at $35,000 a year I said 35 grand. So you're telling me I got to go to eight more years of school, write a book, get some letters after my name and then you'll pay me 35 Grand 100 grand a year. bartender like, forget it, there's no way it was at that moment I knew that traditional education and failed me I had to do something different. So I decided to go the self-education route I ditch my dream of being a doctor, I went back to bartending for a while, and I used to do good as a bartender, I you know, I worked on in Times Square 45th Street, there's a bar called colonies and the Irish bar and all the bankers from bear and lemo would come in with all their clients and drop you know, three grand on a Tuesday and write 20% of the line and run their American Express corporate card, and it was happy days we're all making money. And then 2008 my my my income went from five $600 a night to $100 a night I can't afford my rent. So I'm pounding pavement in New York City, upper west side of Risa had moved downsize a little in Harlem now. And I would go to the city trying to find job for like two weeks of kind of payment. And finally, I just added desperation. I remember this quote when everybody's running out of the room, you want to run into the room. You remember what it was like? I mean, you were around 2008 happens like knocked out of the city. Oh, yeah. So I get hired at this firm called Iwan asked. asset management is a 44 Wall Street, ninth floor. And as a junior broker, that means you sit in a room and you call 500 people in the morning in the UK, and then you go to lunch, you get a new tie from one of the vendors because you spilled coffee on it or whatever back and you call 500 people in the US and then you can stay at night in called Australia or some other place. I decided to get my real estate license at night. So I'd have a backup plan just in case that didn't work out. Luckily, it didn't work if I had that backup plan because Wall Street was not for me working in that boiler room was not for me. But I got really good at talking to people on the phone. So I go into Wall Street I get hired by our sorry I got a real estate I got hired by this firm called bond New York which is still in existence to the best of my knowledge. And the two guys that run it from Philly Bruno Noah became some of my mentors. They really love me. And this is like 2008 2009 2010 in the worst possible economy. Here I am, you know, doing rental real estate and working my way to sales. And they just kept promoting me was great and my sales skills got better and better. I left there. I'll tell you why in a minute. But I was two years later, I had five promotions and had a team of six people working under me and you know, happy Daisy and I'm back up to six figures and real estate's cranking during the worst periods. So, you know, I really loved working there. But one day, I'm on the train on long railroad on the way back to go see my mom for Mother's Day, and I get a phone call that my dad passed away. My dad never made a lot of money in his life, but my grandparents had done pretty well. So he was living off of their savings. And when he inherited from them when I was about 16, like 2 million bucks, and then 2008 happened, he was a poor money manager. And he was down to like, half a million bucks. And he probably would have been broke in five years the way you spend the money. So, you know, he had drunk himself to death at that point, and we had made out thankfully, but you know, he just wasn't the best role model so I vowed that I was going to do better with money, right? And you know, I was doing okay, I was making your money, but I made the mistake of like, just taking time off and like figuring out I found working on the house like taking all year and I ended up losing a lot of it and eventually caught my stride and start building my own businesses and got into trading and became successful trading. I had a few mentors, some people you might hear of like Tim Sykes, and another guy named on Sunday who goes by sang Lucci in the trading circles, and we ended up starting a hedge fund. So I partnered up with his funds. I raised a bunch of money. And we had that big year 106% return on the money. So it was pretty cool. Smaller hedge funds. We had like 4 million between us it was like, you know, whatever. But it was substantial. And, you know, set us up pretty well in here and we just had a million-dollar month was May of 2013. And we're on the park Gainsbourg hotel rooftop and no cheering they were just drinking champagne. I'm drinking club so because I quit drinking at that point. Yeah. And I'm like, Why do I feel so miserable and burned out and depressed? You just made a million dollars this month? your partner's not like that. I should be thrilled. And it was at that moment. I knew that there was no amount of money I was ever gonna make those can make you happy. It was like the spell had been broken. It should be really fucked me up. Yeah. Because my whole life it was all about I don't have enough money therefore I'm not happy. That was the story. Yeah. And now I had money and I was miserable. And I'm like, What the fuck is going on here and not everybody can relate to that and most people can't relate to success, but everybody can relate to failure. And I failed at succeeding.
Eric Beer 9:19
Yeah, I had a similar situation. I actually, when I left the street, I was 20. I don't know 25 maybe when I took my first internet job, and I'll never forget it, it was my friend's father. He said, Eric, I'll hire you, but just know you're not gonna be able to make as much money in the internet as you can in Wall Street. And I was like, I'm so stubborn. I'm like, Alright, whatever. I'll figure it out. You're doing okay. He was running a public company at that point. And in hindsight, it was the best decision ever made. But I mean, to your point, I...
Brad Hart 9:50
You didn't know it at that point.
Eric Beer 9:52
No.
Brad Hart 9:52
And like, everybody thought Jeff Bezos was insane.
Eric Beer 9:55
I was so burnt out from Wall Street as well. I hated that you were judged on your p&l Only and it was just the whole dynamic of it. Long term I didn't see you're building anything, you know, you were. And I saw people in 99 go from it was it was, you know, 95 to like the.com bubble, I saw people making millions that were like, all of a sudden falling apart and getting closer. I do not want to be that person. Yeah, no way. So like, Yeah,... Thank God!
Brad Hart 10:24
So quick riches can destroy you if you're not careful. And really, this comes down to mindset like you, you have a container, your mental capacity is a container. And if you all of a sudden have more than your container can hold, you start to lose the sides, you know, it starts to pour over. So at the 24-year-old version of me 10 years ago, I couldn't handle a half-million-dollar windfall, and it fucked me up. And then at the 26-year-old version of me when I made a million dollars for my partners and I couldn't handle that either. My mindset wasn't there. Now if I had 100 million lands in my lap, I'd be happy to say, you know, like, I have plans. I know exactly what I do with it like I have wealth with done an understanding and having managed money and helping people manage money and having a community and a basis and a set of values I didn't have before. But back then there was no way in hell. So that's part of the trick of life is understanding that you have limitations. And wisdom is knowing that you know, they don't have to define you, but they are a thing. And you have to grow into a certain level of wealth. You can't just wish it to be so like, I talked to so many people that are trying to transition their business online right now. And they can't get over the fact that they don't have income, but they have to make an investment of selves and move forward. Totally. That's their biggest hurdle right now. And until they can invest, they won't get the results. And I can tell them what it's just not painful enough for them yet. It's like month one of the apocalypse. Yeah, yeah, we still got food. Yeah, the restaurants are closed, but it's you know, they're still delivering.
Eric Beer 11:48
I find that the biggest issue with that is this... People have this insecurity that betting on themselves. They don't believe they can actually
Brad Hart 11:55
They don't think they're a good bet!
Eric Beer 11:56
But I don't think they... I think they believe in the vehicle at some point, right? And it's just like, why would I bet on me? I'm so afraid. And it seems so, so, so much work. And, you know, it's like, getting past
Brad Hart 12:08
Anything you want in life is a lot of work and the world will get more competitive, not less competitive,
Eric Beer 12:12
Of course. But you said something that was interesting, which I just want to point out for anybody listening here, right? He was 25 years old, 26 years old, and making a million bucks and struggling to a point where now if you got that today and made 100 million, you'd be in a different place. Right? And we talked about the self-education space, pay attention to that, if you're 2524. And you're, and you're in that same situation, just listen to Brad listen to what, what he went through, or maybe reach out to him and ask him, you know,
Brad Hart 12:38
And I was afraid at that point in my life to reach out to anybody because there's nobody that I trusted with money. I thought everybody's out to get me totally because I was surrounded by all my dad's cronies and friends and drunk idiot pals. Or glommed onto him and wasted all this cash. I didn't know who to trust. I didn't try a lawyer. I didn't trust his banker. I didn't trust his investment advisor and it took a while but like, you get to a place where I could trust anybody to listen to them enough that I was like, Oh, my mindset was everybody was trying to take my money.
Eric Beer 13:05
Sure. Shoot for me, I was always I never believed in coaching. I never believed in any of that, until about literally almost a year and a half ago. It's just, it just didn't seem like it was anything that made sense to me, like you're paying a coach and it felt like it was all about like, motivation or whatever. But, you know, since I've been doing it for the last year, I gotta tell you, like, never will not have a coach or a mentor or be part of a mastermind because of just the power of what it does for you. And what it extracts from you. It's not necessarily people teaching you anything. It's just you being around people to realize, Oh, my God, yeah, I got that now knows when you come up with an idea, because of the fact that you're around another smart guy that's doing it a different way that's showing you that there's a path that you can do that that you built this wall on that you're like all of a sudden oh my goodness, then like I never realized I could help people in coaching until just last year, you know, so it's the same thing.
Brad Hart 14:04
It's an East Coast-West Coast thing. He's living in New York for so many years. I didn't talk about energy or vibration or Whoo, shit like that I would have laughed out of the room. You know, our love languages, sarcasm alone, you know? Right, like, who can talk to each other and the most clever way? We come out to the west coast. It's all about that. Now I can see Paramahansa Yogananda is outside my window. Like I'm in the capital of whoop right now. So let's go on that when you say something like that like we're, we were just chatting before you really started talking about my story. And like, I gave you a potential billion-dollar idea, right? And we don't have to hash one-two was but like, that's not for me to execute. But I know if I give that idea to you, it's something that I don't have the skill set or the background. What I just think it's a cool idea, right? Yeah, but that happens to me all the time. And if I was like, these ideas and grabbed all the hungry, Hungry Hippos have nearly the relationship capital that I have, because I invest ideas and other people People know like and trust me enough that they whenever I need something I get it. So like it's it's a weird thing. Yeah to kind of get over as everybody's like hoarding their idea. Is my idea any good or, oh, this is my million dollar idea. It's like it could be, but if you don't water in it and have the right team around it, forget it.
Eric Beer 15:17
Yeah. All right, so cool. So let's let's dive in here like so how how did you get to the internet world? How did you become an affiliate? How did tell us? When did it begin? How did you build your business?
Brad Hart 15:29
Yeah, so you said something really interesting earlier about transitioning. It was really good. Anyone can tell the story but Oh, being on the different part of the wealth cycle, so you're not creating anything on Wall Street. I have this analogy. It's like the hippos grabbing for all the marbles. There's not enough to go around. I wanted to make more marbles. Right? Why can't we make more and more creative and like the cool name and it's an alliteration and you know, Mickey Mouse was born. So it started out as a blog about abundance, right and about this abundance mindset. No idea what it's going to sell and no idea was going to help I just I had this like kind of fuzzy vision and I want to reach them. And the quick version of this is like it took us three years to reach a million people with Tony's help last year we reach a million people in this launch this year we did in 72 hours and reach 2.5 million overall verified by Facebook. But the way I got into this accident I was about two years in you know, I still had money and I was still making money from other things. I wasn't really super focused on work, kind of a slump. Honestly, I was in a bad relationship just ended. She cheated on me slip me a dear john letter onto the door. I think she was dating me she had married and it was just miserable. So I'm just in the worst possible state I could have went to and a knife and my gun, you know, and I go to Tony Robbins because people have been telling me for Tony Robbins, Tony Robbins, Tony Robbins Ron's book is on your shelf. You just haven't opened it right? have limited power on my shelf. I just never read it. So here I am. Yeah, I'm at a Tony Robbins event. And if you've never been to a Tony Robbins event, it's like, high super high energy up and down at that point is like seven people or even bigger now. And I went and I am sitting next to a woman, you know, everybody's jumping on the floor, and she's not taking anybody's very like introverted. I'm like, I get to talk to her like, Hey, what's going on directions? Like, I'm not supposed to be here. I can't afford to be here right now. I don't know how we're gonna feed like somebody gives me a ticket. I'm like, you can't head she's like, yeah, I'm like, I don't know what I'm gonna do. I'm like, Well, I can't solve all the problems. But hopefully, Tony can shed some insight. And in the meantime, your kids aren't going to starve. So I pull out my phone. I'm like, what's your address? I sent her a prime pantry box full of food. And here's a bunch of petition last few months or so if you run out, send me a note. We connected on Facebook, I'll send you a box. Right? I believe in just doing that. Like people need something and I have the ability to give it I just I want to get for and I completely forgot about all the event and I forgot about her and that was that and then you later because we're still connected on Facebook, I got a notification that she was going live and I was tagged in it with all this about. And she's in her car, and she's bawling. She's telling us a story about how she went to Tony Robbins. And this guy, this young guy she'd never met, just gave her a box of food. And she's like, literally through tears. She's like, I was ready to end my I didn't know what I was going to do. And that changed everything. And now she's in a better place. And she's people and she's doing. She's her own business again. She's on her back. But yeah, this woman is like, I never had an experience like that where I could impact somebody's life so much. So I started getting in more charity work. That really is where I found it. So I'm actually wearing two of the charities that I'm involved in right now. One is called the greatness foundation. We're encouraged people to do great things in their community around the world. So we build houses and schools and partner up with organizations that already have that piece figured out. We bring money in people to their organizations to make it go faster. And then the other one is Baja bound, which is our charity that builds houses in Mexico. That's our part With a great new foundation, we go down we build houses, for families that that need them, right? So they're living on dirt, and we build them a house. So we go down on Friday, we bring people in money and figure it out. Pretty awesome movie families down there. And it's just been the most impactful stuff I've ever done. And I've gone on to help Tony raise a bunch of money with charities, you know, fed hundreds of thousands of people and put kids through the local youth leadership program. I was actually at Tony's birthday, his 60th birthday, there is $18 million for, you know, getting kids out of child sex slavery. So that was a big turning point for me. And I realized that I could do a lot more for people. And when I started coaching people was kind of just, I just had a lot of people asking me stuff like, hey, Brad, what do you think about the markets? Hey, Brad, what do you think about this? And it was kind of interesting because I had been successful as a hedge fund manager, but I didn't know how the hell to build a business. I didn't understand marketing or sales. I just kind of started teaching myself stuff and getting good at it. And people kept asking questions, I kept helping them and the virtuous cycle happen and I understood about affiliate and I was you I meet all these people just by nature of who I am and how I do things. I'm really relationship-focused. So I just started building this incredible network and over time I joined 28 masterminds I started 10 of my own I've done them all over the world Bali China, Greece, Hong Kong, Italy, wrote the book I mastermind called the 8 minute mastermind, if you go to 8minutemastermind.com and check out the book, yeah, it's a it's been a really incredible journey. And the way I got involved with Tony was just because I kept going to his events. You know, I went to 14 Tony events and five years or four years or something, I met a lot of people and got to the unknown face. And I met Dean through Tony and then when Dean, I was doing this mastermind comm thing, I had already been teaching people how to build masterminds for a couple years. So I'm like, dude, we got to partner up on this. And he's like, yeah, sure, be a JV via be an affiliate. So I became affiliate number 63. And we came in the 24th. Last year, and then this year, we went really went after it and became the eighth largest affiliate. So that was really exciting. That's how I got into it.
Eric Beer 20:56
Very cool. Very cool. So let's go into The tactical side for people that are listening here, because it you transitioned. And by the way, you have like some story here, man, like, you're like the Renaissance man with all the things you've done...
Brad Hart 21:11
I've done a lot of things. Yeah. At a young age.
Eric Beer 21:14
But so you know, which is great. And it shows that that's typically what an entrepreneur is like, because you keep going until you find something that is you, right? And, you know, normally like you see an entrepreneur who's, who jumps from job to job, it's usually because they don't really belong in any of those jobs. They're an entrepreneur, and they need to just find their way. So for all the people that are listening here, you transitioned into becoming an affiliate and becoming a coach. So talk a little bit about how you did that. And what was the process in how you were able to actually take this from theory to monetizing it?
Brad Hart 21:52
Yeah, so Originally, I came up under guys like Ramita T and Tim Ferriss was like a big hero of mine. I would fall like you can't remember like blogs 1.0. You know, that was how you generate leads, and everybody had a blog, and that started to die out. And then social media started to be big. I really took off on Facebook because I would write these really long posts. And back then I was like Twitter and Facebook and I could never fit anything I wanted to say into a tweet. I still have that problem right now, as evidenced by this interview. I like to say a lot of words and write a lot of words. I just have a lot to say. So I started writing these long, valuable posts on Facebook and people started following them and just raving about them and it would like lurk for years and then come by all my shit in I just had that happen to me this week. Actually, somebody has been falling for literally three years just came in invest in five figures. So you know, it's like building an annuity stream where or I call it a magical genie lamp. I'll just tell the story to illustrate. You just add value to people for that long and stuff starts to happen. It's really incredible. So a couple of weeks ago, I have a portfolio company called farm-fresh meals. I'm an investor in their local delivery service they convert organic farm fresh chef inspired Cheap meals to your home. And I've been doing their advertising and helping them out. And they were having a we're having a meeting with the founder and one of the guys I help, you know, get into the business to help them manage it. And they're like, we're having this problem. Shopify, I'm like, Well, I don't really know about Shopify, I ran an Amazon agency, but I don't really know about the near the back end. But I know who does. And they're like, well, we should do this. We should hire that person. I'm like, Okay, I'll just go do my thing. And I put a post up. 60 seconds later, we hear a thing and somebody jumps on zoom. They're like, Hey, what's up, Brad? Okay, cool. What's your problem? Okay, great. And five minutes later, the problem solved. Like, Hey, man, what's your Hey, pal? send you some cash. Don't worry about it. Alright, see you later. And they're like, Who was that guy? I'm like, I don't know. He's like, comes in, solves their problem. And then like Batman, just off into the well. Like off into the night goes about I remember what it is to this day. Like I never met the guy before my life. So that's just the kind of thing that happens when you are vulnerable, authentic and share what's really going on like I'll tell it like it is like you read my posts about, you know, wins, losses and everything in between. And people just there's so much bullshit out there and they don't know who to trust like that really resonates with people. So that's my best advice for anybody getting into the internet is just be willing to share your words and all like, I always start with where I started from, you know, I'm a single only child, injured alcoholic father and mom had to leave. And I had to figure the fucking shit out and have any brothers or sisters, I didn't have anybody to protect me. I got my ass kicked all the time. It sucked. I didn't have any friends for a long time. And I slowly built humor and I slowly built rapport I slowly understood how to like, be friends with people and I just went from there. And you know, I didn't know girls, I didn't get girls like I read the game and figure out how to talk to girls. I don't want to be a pickup artist. I just wanted to connect with somebody of the opposite sex. That was like a huge win for me at 19 years old. And now I'm in a beautiful relationship because I never stopped working on myself.
Eric Beer 24:52
It's just at a basic level. When you say your you be vulnerable and share. So take us through exactly what You mean by that? Do you go to your Facebook profile? and start talking about your life? Do you do open up a group? Do you go to Instagram? Do you pick one? You do it on both? What would you recommend?
Brad Hart 25:12
Yeah, so again, the platforms that existed at the time were like Facebook and Twitter. So I just decided to go on Facebook, because it felt to me like the most, it just fit me the best. Like I'm not a photographer, and I want to post pretty photos, I might, my post tend to be long. And it was where a lot of my friends were already. I started using it in college, I was comfortable with it, whatever works for you, works for you, but pick a platform and just start being consistent, prolific. If you're consistent and prolific. Your talent will have to catch up with you eventually. Right?
Eric Beer 25:41
Right. When I've been asked questions like before, and one of the challenges is that people do that. However, they don't have a following. So how do you get people to come right? You could add as much value as you want and post anything you want on the internet. If no one's there following you, then they're not going to get the message. So how How do you initially go out and show people that you're smart? Help them add value? That then they're like, Oh, wait, you know what? I'm gonna start following Brad because he gets it. And I'd like to so.
Brad Hart 26:12
So literally, I've been get asked this question every single interview right now. So I'll just I'll just share with working right now. I'll just share my screen and literally show you give you guys a sense of what's actually working. Here's fun. This is something for 14 years ago. Look at that kid. That's amazing. All right, you guys profile. I used to wear a tie. I don't do that anymore. Thankfully. I'm waiting for it to load. All right, cool. So here's what's working right now. You got to enter the conversation of people what's going on in their heads right now? everybody's like, you know, if you go to zoom right now and you go into the customer service queue, there's 500 people waiting to talk to zoom, which means there's a high demand for online and virtual events. You know, like we're even seeing glitchy stuff like Mike my computer's my internet. Solid, my computer's hard wired, yours is solid and our Internet's not working as well. But I just went on because I'm the mastermind guy. That's what people are looking for. I just went on and said, Hey, I'm going to create a virtual mastermind guy, literally, and I'll just show it to you what it is so,
Eric Beer 27:12
Right but you how many followers do you have right now? You have an audience, right? People know you.
Brad Hart 27:17
I have 2700 people falling, right? I didn't start that way. But I would do stuff like this all the time. Like when the crypto thing happens. Everybody started asking me questions. I realized, oh, there's demand for crypto knowledge, right? So I created a crypto cheat sheet. So you can do this whatever level you're at, and if it's good, I got 10,000 new eyeballs in like two days was the height of crypto-mania. So you go on you do a you know step by step guide. And you just give away value 328 comments like there's tons of people I literally had to buy a new piece of software just to be able to manage all this and now I have like tags on all of them and I know exactly how to do it.
Eric Beer 27:54
For SurveyDetective you can it's great for one of your hooks, when you have an awesome
Brad Hart 27:58
Yeah, so well. wants to check out this new platform or whatever, right? So that's value. And then they get this, this little guide here that that shows them how to run a virtual mastermind, and they download it. And then where did it go here, so
Eric Beer 28:13
And you capture their name and email so that you build up your list.
Brad Hart 28:16
Exactly, because you want to take it off platform right now I've got all these people looking at this guy, and I made it like, you know, eight pages, I could write, you know, the way I write I write this make an hour or two, it's gonna take that long. And I do a beginner and intermediate and an advanced, I learned people really like that. So you can stack on top of each other. Like if you just start and start here, if you know a little bit, or you have some stuff already built out, start here, or whatever, right? And then I do a little bit of a sales letter at the end to get people to go further, faster, buy my book, that kind of stuff. You know, I put a little photo of myself and the reason I don't make a pre PDF that's all polished is because I want people to give me feedback and ask questions. So I can continue to update this guy, right? They want to make it a PDF. Now it's a piece of value, I can use a lead magnet.
Eric Beer 28:57
Yeah, that's great. So two things I want to point out here. For you guys listening, one is he said off-platform. Okay? What he meant by that. So you guys understand this is that he's using Facebook for the traffic that they have. But what he's trying to do is get these people to give him their personal information so that he can communicate with them off of Facebook and create a personal relationship, right. And on his on his mastermind giveaway, it's what he's doing is he's giving you value. And at the end, he has a sales letter where he's giving you a call to action at the end, so that he can try to send the user up the ladder to continue to form this relationship with Brad and hanging out with him. So there's two things guys that you can use strategies, which is really cool. Nice. Yeah.
Brad Hart 29:41
So right now basically, our front end model of paid traffic acquisition looks like Facebook will be ad roll and YouTube very shortly, and Facebook is sending us leads in order to get some free downloads. I'll just go through it just to see it just to give people a sense of what it is downloads for what so Here's the page go to 8minutemastermind.com you get the free resources. So the case study trainings, this is like recorded hot seats of me doing this, I have like 10,000 hours of mastermind facilitator so you can get, you can get a sense of what a mastermind should sound like. You can go and get the cheat sheet like you know, just quick implementation. I built this a while ago, you jump in the group has a bunch of trainings in there. And then here's 100 plus questions asking mastermind as well. And you get all this for free. Once you get it for free. That's my real email if you want to send me a note, or hit me up at Bret Hart on Facebook. And then you can get a free copy of my book just by paying shipping. That's how it works. And then I talked about the book, and I'm very, very transparent. Here's my referral sheet of my testimonial I even like break down the cost of the book for you. So there's like no cash like this is what it costs. I breakeven on this. You know, and I don't even charge you for the ad spend is extra right so like I break even on the book, and then I have an essential oil so when they buy this they get another offer. Here's something I learned from Russell who's one of your mentors as well. That always stuck with me is I buy every one of these books I can get my hands on. I buy everybody's top a funnel thing. Here's Todd Ryan Eben Mark Devine, Jeff Walker, you guys, Yossi gene sells 20,000 of these a month on frickin YouTube. And anytime I see a free plus shipping book funnel, I pull out my credit card and I buy it. And if anything that's like under 100 bucks, I buy that too, because I want to see what they're doing for ascension. If I get one idea, that helps me make a better funnel, then all of a sudden, I've ROI infinitely exponential as a result of that purchase. So everybody's like all these upsells like, they're showing you how to be front end profitable in your business. Right now. We're making $3 for every dollar we spend on Facebook, right on the front of everything, we sell them on the back end. Anything we solve on the back end is profit.
Eric Beer 31:45
100% I try to explain this to people all the time is that you're out there, you're trying to figure things out. You're lazy. You're not being resourceful. When it's right in your face that people are doing it on their training you go through the process you Be the customer. But also take a step back and get out of your body and watch and then buy it. Sign up for it. Watch how they send it to you. How do they deliver to you? What does it look like then where are you going? For example, you give away this free lead magnet. And now you're landing on a page where you have this two-step. What is this free shipping?
Brad Hart 32:18
Free Shipping? Yeah.
Eric Beer 32:20
Yes. Now you So guys, what he does is he generates a lead magnet free of something of value. So the quality of the traffic is good because it's not a free gift card. It's it's a free something around masterminds so people have to be interested in masterminds to sign up for someone who doesn't care about masterminds is not going to sign up for this thing. But then he lands on this page now where he's giving away a free book. And now he's turning them into a customer by getting their credit card out. Right and I would imagine after they buy this Do you have something what's your killer page after this I can go to?
Brad Hart 32:54
The next upsell of the funnel is 21-day challenge with like additional sales. You want to do a group and everything that's $67. And then we have a $97 masterclass on sales. And then KBB on the back end is what we sell. In addition, I have a $6,000 coaching program that I take people through for six months and teach them like how to build a mastermind and they get all my content. I've been building all this stuff last several years. So that's Yeah, that's the basic funnel. I could build this in any vertical. It's a little bit of work to get set up. But once it's set up, it's like I'm making sales, whether I'm asleep when I'm awake, I'm taking a run. I'm going out walking the dog and come back and ride my motorcycle. I got sales, sales, sales. It's great. So right now, like I said, we're making two to $3. For every dollar spent every day.
Eric Beer 33:35
Guys listen to that. He makes every time he spent $1. He'll make $2 on the front end, on the front end, right. And then there's the back end play. So then if you asked him, What is his budget, his answer is going to be unlimited. As long as those metrics,
Brad Hart 33:49
If those numbers Hold up, I'm going to spend as many dollars as I possibly can.
Eric Beer 33:53
Exactly. You're going to spend as much money as you possibly can. That is the business that's how you guys can start a business without Someone giving you money, right? You just have to understand the arbitrage, right? And just understand how to get people in, right? let's just review this. He has a free checklist of something. someone signs up and gets their name and email after they sign up. How do you deliver that to them?
Brad Hart 34:15
Just through active campaigns.
Eric Beer 34:16
How do you deliver? So you'll trigger an email sending them a checklist, but when they sign up the next page, he's landing them on a free book offer where the user can now take out their credit card in real-time. Their mind is on Brad and all the things that he's providing all the content, so in real-time, they can purchase his book if he does they take out their credit card. Do you have an order bump when they buy the...?
Brad Hart 34:40
They get the audiobook and the hot seat recordings
Eric Beer 34:43
For how much?
Brad Hart 34:44
For $27.
Eric Beer 34:45
And what's the shipping cost?
Brad Hart 34:48
999 for domestic 1999 for international and you're on the
Eric Beer 34:51
Right so someone lands on their shipping page, right? So they take out their card, they get the book for free with a pay 999 then he gives him an option which is a one Click. Do you want the audiobook? And If yes, then they click and then they get charged. whatever that number, what is it 6077
Brad Hart 35:09
27 for the audiobook.
Eric Beer 35:13
95 plus the $27. So now he's at $37. They click Submit, once they click Submit now he's got a sale at 36. Now the next page shows up and he has a $67 offer a $97 on the back end, right? And then the KBB which he'll make a commission on if they buy that, right. So all of that from the flow starts with a lead magnet. And that lead magnet is being filled out because he's adding value on the internet through his profile. People are following him he sharing this because it's relevant at the time, right right now it's relevant when Bitcoin was relevant. He had something with Bitcoin. Right now it's relevant with you know, everybody is staying home, they can't go to work. So how do they make money and they're freaking out that they can make money. So Brad smart enough say wait a second, guys. If you Can't make money online and you're sitting at home. There arez only so many Netflix shows, you can watch, take some time to read my book, and I will show you the path of how to make money online. And when he gets them in for free, all of a sudden, if they like the content, now he's giving them more content, but they know it's value because it's the $9 that they're going to pay. What they're getting in return is so much more value, because they realize it's
Brad Hart 36:25
It's not even like it's not like a little gimme, like this is a real book I actually wrote you know, like, took time and effort in three edits to get out the door.
Eric Beer 36:33
Right? But even so, like, if you guys are just getting started, you don't have to go and write a book. Okay, there's a few ways you can do it. One is you can promote somebody's offer, not yours that has a book, right? So you do it the same exact way. But then you find an affiliate offer. It could be Brad's, and you promote and you do a deal, Brad saying, hey, Brad, if I send you a customer, how much money will you give me? rattle come back to you and say I would give you this for that right? It's the same thing. It's just if he's making two bucks, he can afford a certain amount you can pay you $1 for every time you send somebody over on a click. It's the same concept. But so you guys out there, this is performance marketing. This is the ability for you to have a side hustle if you're not ready to do it. But the idea of having financial freedom is he just gave you the blueprint. And there's, you could take that and do that in any category on the internet. So that's really...
Brad Hart 37:20
I like, I like to think of it as like you have a salesperson that's doesn't sleep doesn't get tired, never misses a beat, and get your message out all over the world. I'm getting people buying in Italy, and Australia and all these different places. I've never liked some of the Have you been to it's really cool. And now these people know about me and they're reading my stuff. It's awesome. Right? About the book, I have a fulfillment house that ships out the book.
Eric Beer 37:43
And for the record, guys, this is not easy. However, he works his butt off, he writes a book, he puts together the funnel, he gets everything set up. He probably worked his butt off for three, six months, whatever that is. But now, this is sitting on the internet Forever, forever. And what he's saying is it's evergreen So when he's talking to us right now, his traffic is still coming through, people are clicking in signing up. And he's generating revenue as we're speaking right now. That's the beauty of the internet. That's the beauty of being able to understand this process. Back in the day, it was all right, you know, to create wealth, you buy a building, and then you pay off the building and you charge rent, so that people are paying rent on a monthly basis. And that's how you create wealth. That's the same concept. His building is his funnel. The thing is, he has to come up with $20 million. He's building this funnel. And now this funnel is out in the marketplace and people are going through his funnel, and it's generating revenue for him. That creates cash flow. Cash flow is king. Cash flow is everything. If you have cash flow, that's free financial wealth, that's lifestyle that changes everything. You can go and make money winning the lottery or investing in the market and getting a 50% return, but then it stops. You can go and put a million bucks and make 500 grand but then it's over You've done, it's over. Now you gotta go find the next thing. When you create things like this. It's cash flow. He's got money he's got, he's got income coming in, month in, month out, that allows him now to build on his business. He's building something, he's building an asset. And that's what's powerful about this. So appreciate you showing all that,
Brad Hart 39:18
Absolutely. So I just want to like demystify this internet marketing thing, like, I'll just give you the five pieces of a funnel, you need a free opt-in, so you get leads for cheap. And this way, if they don't buy right away, you can also retarget and send more emails and things to get them by later. Right, bring five buckets, you need the free opt-in, then you need some sort of like the physical thing you can ship like a book. It doesn't have to be a book but it should be like a book. That'd be the ideal. Then you need an upsell too. You can have multiple but you should have at least one upsell to a single standalone one-time payment product up to $97. Anything above that it gets harder and harder to sell you can do it. But it just depends on your niche and what you're selling and to the quality of your traffic. So I'd say up to 97 bucks, then I don't actually have the shot from building it, let's do McLaren. And his method is having a membership continuity offer, that'd be the fourth bucket is getting people on a regular consistent basis. Because if you can get 100, you know, 1000 people paying $49 a month, what else you have to do, right? Anything else you decide to do after that is great. And then finally have a high ticket offer. And I recommend having the first one and the fifth one first. So that's the first one being the free piece of value. So you can generate leads, and just start a conversation with people and then have a high ticket program. And then the middle piece to connect all of it is sales is you getting on the phone one on one with people to continually get better at closing deals and enrolling people and invest in that skill because that's going to bring in the most money and give you the most ROI on your time in the beginning. If you're messing around and you're just starting and you're trying to build a whole scalable Ascension funnel. It's too much too soon. So start with thing one thing five, but have in the back of your mind, like I'm eventually going to create a book, I'm going to create a one time offer, and I'm going to create a continuity offer to marry that guy. So now I can have these five things crank and have a webinar that's gone. And then by the time people show up on my calendar, they're already pre indoctrinated. they've read my book, they've taken some of our courses, they've watched our webinar, and they're ready to buy. And that's the dream, right? I don't want to get on the phone with anybody who's a tire kicker. I don't want to get on the phone, anybody who hasn't read my stuff or doesn't know who I am. And I don't want to worry about anybody who is really just not serious about building your business. I have a limited amount of time on this earth. I'm going to spend it with people that want to do things and invest in results and not just talking about.
Eric Beer 41:42
I mean, that's awesome. And I'll add to it guys. It ultimately starts with your core offer what he's talking about with high ticket. It's a reverse engineer. The core offer is where you want to build your business around the front end part that he's talking about. That front end part those Hook is how you're getting people in, you're giving them what they want. And the high ticket, the core offer is what they need, if that makes sense, right? Because people don't realize they need it. And you don't want to force something on somebody that doesn't know...
Brad Hart 42:15
Even if you tell them like, Hey, I know that you need sales, like that's gonna be the key thing. Nobody wants to hear that. He's that everybody's gonna put that off for years. They'll do it, they'll get by, and they'll struggle, and they'll never really scale up because they just don't want to bring money in the door. They don't know how to turn nose and yeses, or they do so much work to talk to so many people that suck that just they're just leaving tons of money on the table thinking oh, well, I'm a pretty decent memory, right? I'm very tired. 20% you can get 30 50% of the people you talk to. That's when you know your dials. And I'll tell you, I noticed that it's too cheap. And if you do less than that, you suck at sales, you need to get better.
Eric Beer 42:47
And I'll add one more thing guys that you can listen to because he talks about writing a book and I gotta tell you like writing a book. I think about it, like it's in my head, but it's just the pain point. There are ways you can do this right now. Where there are places like the Pl Rs, that you can go to. And people will license out their books that you now then can brand yourself. So you can go
Brad Hart 43:11
I just learned about this actually one of my clients PLR really cool.
Eric Beer 43:15
So you can go for like 1015 bucks to some of these websites where you can license a book that someone's willing to allow you to private label. And then you can use that as your lead magnet, you can use that as your low ticket offer, where you sell it for the $7, shipping, free, anything that puts you in business tomorrow, right? You don't have to go write a book immediately. And I don't even I recommend you don't write a book until you actually find your voice and figure out what you want to do. And the other thing that I thought was really cool was you said, you don't get on the phone with somebody unless they know who you are. Right? And that means that they've consume your content. Right. They've seen your webinar, they read your book, they've gone through your funnel. At what point do you get on the phone? How do you get them on the phone? When do you contact them? How does that work? Do they dial you? Do you dial them?
Brad Hart 44:04
I never dial out. It's all incoming. At this point. If people want to go and follow me there's ways to do it. There's the challenge, which is telling them hey, if you're ready to like, get serious about this, and not dabble but actually Master, you can come and talk to me about my program. You know, there's people that have seen me doing Tony stuff and they just like there's different people that know me for different things. Like some people know I'm good at managing money. So they come in for that, you know, I have clients that that are like, I got a couple hundred grand I don't know what to do with and market seems like there's opportunity, I don't know where to go. And I'm like, Okay, cool. Let's work here. And do that. I got people that are like, you know, I want to build a mastermind. Awesome. That's I do that all day long. No problem. I've built so many masterminds that make your head spin. And then I got people that come to me for marketing advice. So those three buckets, I want to be known for that. I'm not out pitching business. I just don't have the time for that.
Eric Beer 44:47
And guys, just the thing is is and what Brad's doing is, he's creating the opportunity for someone to reach out to them a lot. A lot of marketers make this mistake where they're like, well just call me right but put When people are going through funnels, if there's no number, or there's no way to click to call, then they don't really get that as much as you're in your mind thinking, Oh, well, you can call me if you want them, I'm happy to talk to you, you have to provide that for them. And you have to communicate it, that you're willing to get on the phone. And this is how you do it, and show them the way. And that's how you'll start to get those calls.
Brad Hart 45:21
And as you'll get so busy, you have to be more selective about who you allow on your calendar. There's a lot of tire kickers out there, especially now it's not painful for them enough to make a decision yet. So what you
Eric Beer 45:30
Do you... is what do you set up like a Calendly, allow somebody to click and select,
Brad Hart 45:36
They have to set an appointment, but then they're gonna fill out an application. And if they don't fill out the application, I cancel a call. Okay? Because that just shows me they're not really sure.
Eric Beer 45:44
Yeah. So he creates, you know, there's software like Calendly, right. And then what he does is he sets his hours. It's like the same way when you're in college and the professor says, you can come to me on Monday and Wednesday from five to seven. He sets his hours when he's willing to take a call. And then so It'll click, they'll book a time with him. And then what he does is smart, he then adds an application to qualify these people, so that he's not wasting his time. If someone's not gonna take the time to fill out the application, he's not gonna get on the phone with him. No, thank you. They have to fill out the form. And I'm assuming that the questions he's asking, Are qualifying them in a way that based on how they answer will tell him if it's somebody that is possibly going to work with him and be a high ticket offer? If it's not, it's probably not going to talk to them. But if
Brad Hart 46:30
I have a scoring system. I'm looking for strikes, right? I'm asking gimme questions like, that my, my ideal client will answer correctly, and I give them up to three strikes before I reach out and I say, "Hey, you know, can you clarify these?" and if they just aren't good answers for me, I cancel the call. "This is not a good fit. Let me give you a referral." I try to help everybody but I've only one guy, right? And sometimes it's not a good fit. So I just tell them that it's not a good fit for us. But here, try this out or check out this book or check out this resource. So I know what everybody out there is offering and I probably have the answer for you. So it's worth it to talk to me, but then I get so busy for people that aren't my clients. So I just got to be more careful about how my time because the desire to want to help everybody and the reality, they're not the same. So you got to be clear on your priorities, your values your time.
Eric Beer 47:12
Yeah. Cool. Brad, this was awesome. Really awesome. I appreciate it. I appreciate you taking the time and... Coming on here with us...
Brad Hart 47:19
I love doing this and I love helping people do it. So I really,... Can I get another plug for my book?
Eric Beer 47:24
Absolutely. Go for it.
Brad Hart 47:25
So, yeah, check out the 8 Minute Mastermind. Go to 8minutemastermind.com, you can get your free book. You just pay shipping, we ship it to your house. Check it out. You can see it from the marketing angle, you can see it from I want to build a mastermind because I'm sitting at home and I want to connect to my audience and add value. We're also doing virtual masterminds right now for a limited time. I grew into the largest San Diego masterminds. It's all entrepreneurs. It's word of mouth in the last few years, I've over 500 entrepreneurs that come to my house and you know, 10 to 20 at a time they do masterminds. So we just took that online and you go to mastermindvirtually.com now and sign up for that. And if you want to learn to build your own virtual mastermind, go to mastermindvirtually.com/bonus. And if you're needing those links, he'll put them in the show notes. And we can get you rocking and rolling. And yeah, that's what we got going on. We're happy to help. And we want to help you connect with your people and your thing. So it's been really awesome to do that. And you'll get the recordings, you want to see recordings. What I've noticed, Eric is that people have the same 10 or 12 problems. They really do. It's like the same problems over and over again. So you just watch the recording and get a lot of these questions answered. If you like what we're doing, you want to go further, faster, work with us, we can talk about that as well.
Eric Beer 48:28
Awesome. Well, guys, there you have it. A guy who was never on the internet and how he got there and how successful he's been. There's been so much gold in this conversation that take out your notes, and literally, just listen to this seven times! Stop. We just literally gave you the blueprints on how you could build a business. Great. So, Brad, I appreciate you being so forthcoming. Thanks for coming here. Stay safe, stay healthy during this time and be good man.
Brad Hart 48:58
You're awesome. I appreciate you, brother.
Eric Beer 49:02
Would you like to learn how I built my business using other people's money? If so, then go join my 21-day challenge at performancemarketersecrets.com. I look forward to meeting you and welcome you into my family. And remember, results don't lie, but the people who don't have any tier. Thanks for listening.